When ESBN went looking for a new mobile applications platform, the need was urgent. A critical system used by field service technicians relied on hardware and software that was at the end of life. Yet rather than modernize just that one app, ESBN was determined to find a long-term solution to all their mobile needs.
Download Case Study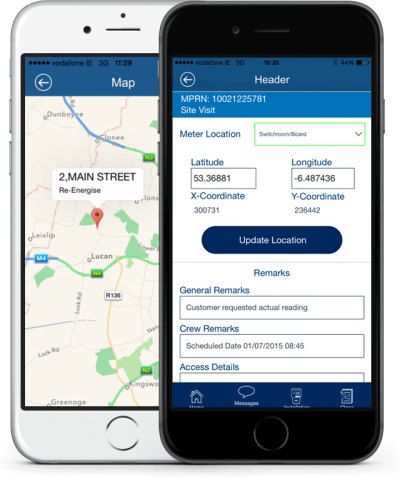 The Solution
Gives field service workers a more modern and flexible app
Leverages commodity hardware and standard mobile operating systems
Potential to preserve portability between mobile operating systems
Integrates with enterprise systems
Delivers higher performance and offline functionality
Transform your field service organization with Kony Field Service Solution
Kony's Field Service solution has everything you need to mobilize field services by incorporating mobile apps, wearable and IoT options with multiple business scenario models such as scheduled break & fix, facility maintenance and direct consumer driven service.
Learn more ›