Farmatodo wanted the expansion of its mobile channel to fulfill the following objectives:
Get closer to the customer, gathering information related to their buying patterns with the objective of targeting offerings more effectively
Use the mobile channel to increase the number of customers' registrations
Offer a new set of services oriented to specific needs in the Venezuela market, closely related to product availability and the time used when trying to find them
The Solution
During the first month after the mobile app's launch, registration through the app was higher than the average daily registration through the website, reaching 200 registrations versus 150.
Three months after the application's launch and with no advertising, the numbers reflect a clear success with 80,000 downloads on the Android platform and 25,000 downloads through the iOS platform, in both cases with average ratings of 4 out of 5.
Application produced 18,000 registrations on the loyalty program.

Get it on   App Store   Google Play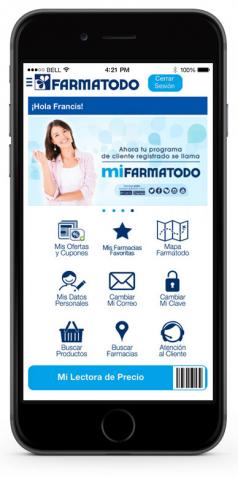 Visualize the possibilities
Kony Visualizer is an integrated, intuitive development environment for building fully native mobile and web applications across phones, tablets, wearables and desktops – all from a single code base. Download Kony Visualizer Starter Edition – free forever!
Download for free ›