"We delivered a beautiful mobile experience with customizations and powerful enhancements," he said. "It was a raging success."
- Ken Russo, Director of Enterprise Architecture and Consumer Mobile Solutions, Independence Blue Cross
"Being able to leverage the same code base for mobile and desktop—that's really what Kony brought to the table. Kony allows us to cost- effectively make changes quickly and deploy on different channels."
- Ken Russo, Director of Enterprise Architecture and Consumer Mobile Solutions, Independence Blue Cross
"We delivered a beautiful mobile experience with customizations and powerful enhancements," he said. "It was a raging success."
- Ken Russo, Director of Enterprise Architecture and Consumer Mobile Solutions, Independence Blue Cross
Independence embarked on an effort several years ago to bolster its mobile presence. The insurance provider stitched together contracts with a handful of third parties. It then had one of those partners build a mobile application by screen scraping Independence's member portal, which itself was built on older technology.
Download Case Study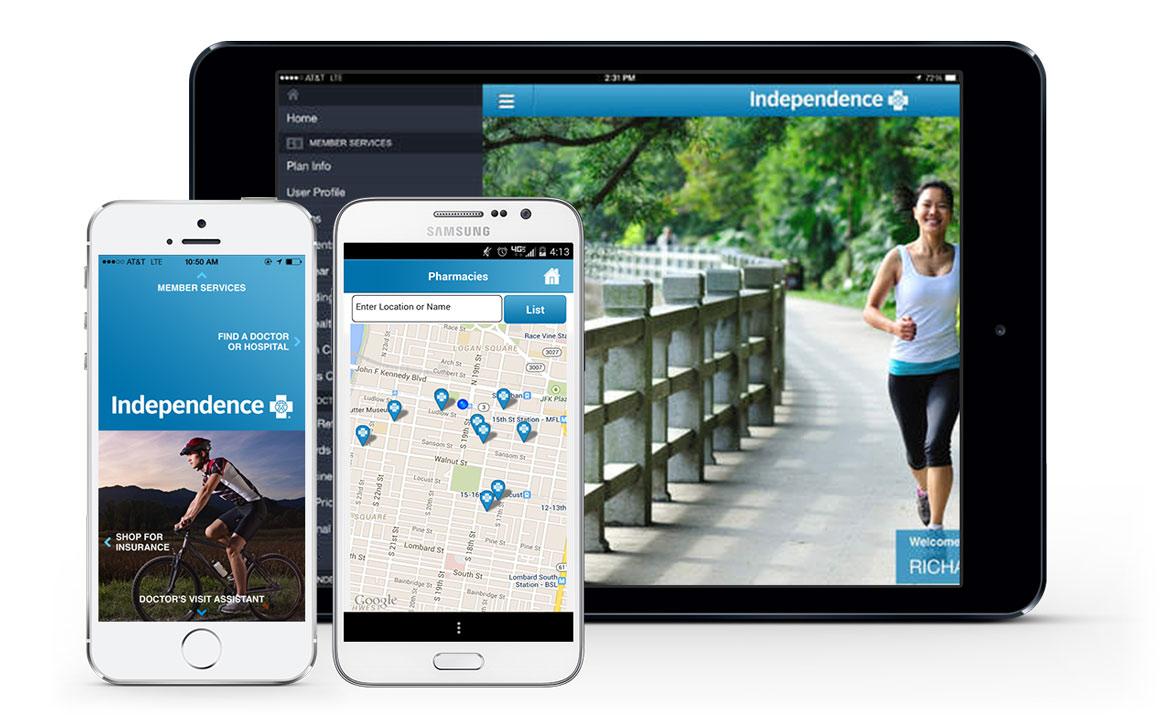 The Solution
Deliver B2C mobile app for one-third the cost of outsourcing development
Able to roll out enhancements on a monthly basis
Reusing code reduces work on member portal by 80%
Refresh the member portal and introduce new capabilities in six months
Attract new workers in tune with expectations of Millennial members

Get it on   App Store   Google Play
Low-Code Without Limits.
Kony Quantum Kony Quantum is a low-code platform that enables quick delivery of enterprise-grade applications without compromising on the user experience, security, or innovation. Download Kony Quantum for free.
Download for free ›