Customer satisfaction has long been an area of focus for Brazilian car rental company Localiza. With nearly 600 rental locations throughout South America, Localiza is a major player in an industry that is betting heavily on apps. And as the company continues to expand worldwide, the ability to provide high level service to an ever-growing customer base is even more critical. Localiza turned to Kony two years ago with a goal of spurring the company's efforts to execute on its digital strategy and thus putting itself on the leading edge of innovation.
Download Case Study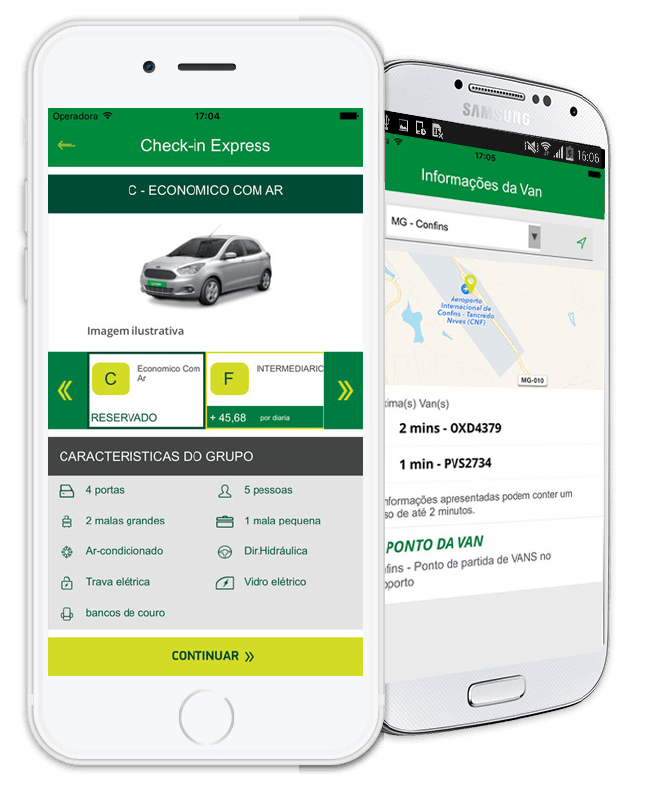 The Solution
As an Industry Innovator, Localiza Mobile Apps Benefit Users Across the Enterprise
Consumers: Localiza Fast allows customers to rent a car, access and unlock it in the parking lot, and complete the booking process without going to a service counter.Get it on   App Store   Google Play
Retail car business: The High Performance Salesperson app allows dealers to research vehicles, view car registry, and check prices.
Enterprise feet management: MyFleetCar allows enterprise customers to monitor feet inventory, view employee usage, schedule vehicle maintenance, and provide data on car use and trends.
Employees: As part of the "Connected Employee" program, feld technicians can access worklists, document safety checks, satisfy quality assurance requirements and manage their workfow.
Visualize the possibilities
Kony Visualizer is an integrated, intuitive development environment for building fully native mobile and web applications across phones, tablets, wearables and desktops – all from a single code base. Download Kony Visualizer Starter Edition – free forever!
Download for free ›