Faced with the pressure of adapting to the digital requirements of today's consumers – a massive 111 million mobile banking users by 2016 nationally – ORNL FCU developed an enterprise mobility strategy built on Kony's cloud-based mobile platform to help retain its current member base and grow its membership.
Download Case Study
The Solution
Out of 20 platforms evaluated by ORNL FCU, The Kony Mobility Platform was the only that was able to meet all of its requirements for capabilities
allowed for the innovation of many new features including an online personal financial management tool
able to bring in data from third parties like MeridianLink, which it relies on for loan and membership applications

Get it on   App Store   Google Play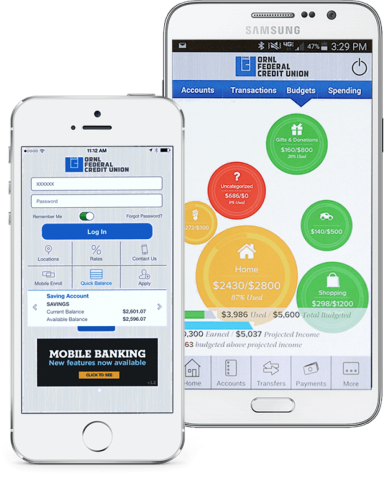 Next-gen digital banking without compromises.
Kony Digital Banking enables banks and credit unions to quickly deliver exceptional, omni-channel experiences without compromising on agility, security, or flexibility.
Learn more ›