Overview of OutSystems
OutSystems is a platform for web and app development with a nice collection of open-source components and aggressive pricing.
Where they fall short is in the user experience and business-critical functions. OutSystems does not produce native app experiences (Cordova or HTML5 with device-specific customizations, only) and are reliant on 'citizen programmers' for support of open-source components.
OutSystems has:
Rapid development using simple visual designers
Limited choice—constrained to predefined architecture
Limited UX—optimized for simple apps and limited scale
Here are a few key questions to ask to help you compare Kony vs. OutSystems:
"How important is it for your apps to have a stunning user experience?"

Kony can generate true native experiences—OutSystems can't, even in its latest version

"What are your concerns around keeping up with new OS versions?"

Kony offers a 30-day SLA on new OS versions—OutSystems doesn't.

"How comfortable are you using open-source components?"

OutSystems relies on a large library of these (unsupported) components. Who supports these in an emergency? Who makes sure they are secure?
Kony supports all native component libraries already, but if the client prefers their existing component libraries, we can support that, too.

"Are you concerned about security?"

In addition to the more common security measures that OutSystems offers, Kony has protection at the binary level – "banking-grade" security out of the box.



What OutSystems will say about Kony:
 "Kony requires you to re-write your apps on its platform—you can't import or export code from your existing apps!"

  Kony can easily export the app source code for use outside our platform.
  Kony's Nitro engine allows users to import existing components from any library. If clients have components they want to keep, they can do that.

 "Kony is overpriced. OutSystems quotes are half what Kony is asking!"

  Kony is competitively priced with OutSystems even though only Kony offers true native experiences, a 30-day SLA on device OS updates, and the industry-leading platform—OutSystems has none of these things!

 "OutSystems is best for companies with few IT resources or experienced developers."

  Kony AppVantage™ offers the best of both worlds for any business looking for a great app solution: robust pre-built apps that leverage industry-leading best practices and custom-built apps to get you to market faster, in the most cost-efficient way.

 "Who cares? Native and hybrid are converging!"

  Not so! As device features proliferate, the differences are becoming more extreme, not less! Kony Quantum has a patented cross-platform API with a guaranteed SLA and support for 100% Native, Hybrid, Web | Phones, Tablets, Kiosks, IoT, Laptops and more.
Kony Quantum vs. OutSystems
Kony
Outsystems
Edition
Quantum
Quantum SMB Gold Offer
Quantum Enterprise
Free
One
Enterprise
Applications
1
5
Unlimited
1
1
Unlimited
User Capacity
up to 25
1,000
Starts at 250 users for B2E / 10,000 B2C users
up to 100
100 – "up to thousands"
100 – "up to millions"
Scalability
Limited
Auto-scaling
Auto-scaling
Limited
Limited
Unlimited (billed separately)
Automated Backups
No
No
Yes
No
Yes, through AWS
Yes, through AWS
Failover
No
No
Yes: Active-Active
No
Yes, through AWS
Yes, through AWS
Deployment Options
Kony Cloud
Kony Cloud
Kony Cloud / Private cloud / On-premises
OutSystems Cloud
On-premises/Private / Public / Hybrid cloud
On-premises/Private / Public / Hybrid cloud
Uptime Guarantee
No
No
Yes
No
Yes, through AWS
Yes, through AWS
Support
Community
Community
9 to 5 (24/7 available)
Community
8 to 5 (24/7 available)
8 to 5 (24/7 available)
Price
Free forever
$1,000 USD/mo*
Starting at $2,500/mo*
Free forever
Starting at $2,100/mo*
Starting at $4,600/mo*
* Billed annually
Start Fast. Stay Fast. Without Compromises. Kony.
Kony Quantum is transforming the world's most innovative businesses — so, how do we remain a market leader when contenders come and go? It's simple – we help you Start Fast. Stay Fast. Without Compromises.
Kony Quantum begins with rapid, visual assembly using components and templates – which means an 80% reduction in code vs. developing from scratch.
Designers and developers can integrate 100% of the native OS or any available open-source and third-party framework – or choose a pre-built template for a world-class user experience without sacrificing speed.
Kony Quantum helps you Stay Fast with re-usable components and pre-built integrations from the Kony Marketplace – so you can visually map your app to backend APIs, databases & legacy middleware.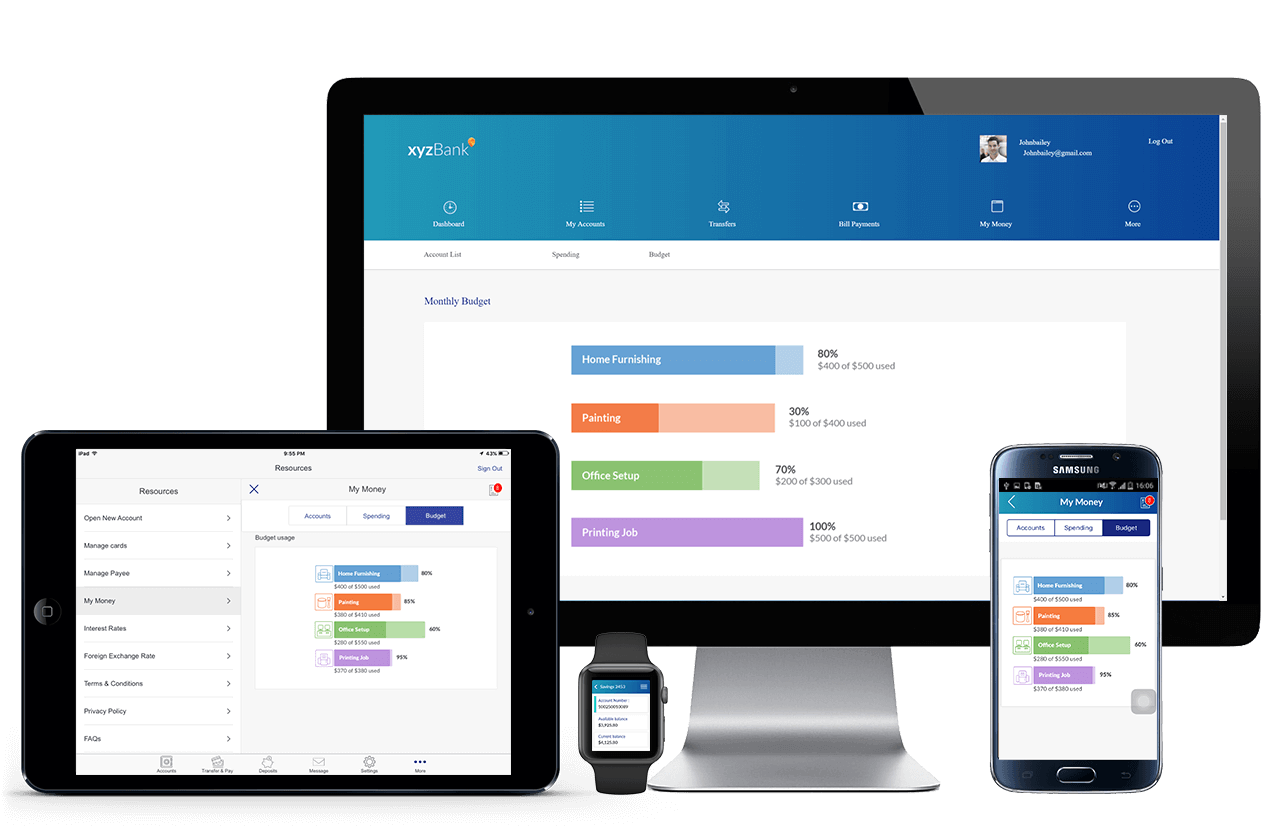 Organizations of any size can eliminate compromises with full omni-channel support for phone, tablet, responsive web and desktop with security and analytics enabled by default across your entire application
With the convergence of MADP, RMAD and MBS, Kony Quantum uniquely provides a simple, productive, no-compromise solution to address the emerging needs of digital apps and omni-channel experiences.