Kony Retail Banking
Provide a unified and personalized banking experience across all channels.
Kony Retail Banking is configurable and extensible with universal integration, and allows you to provide a highly personalized and branded mobile experience for your customers.

Talk to an advisor ›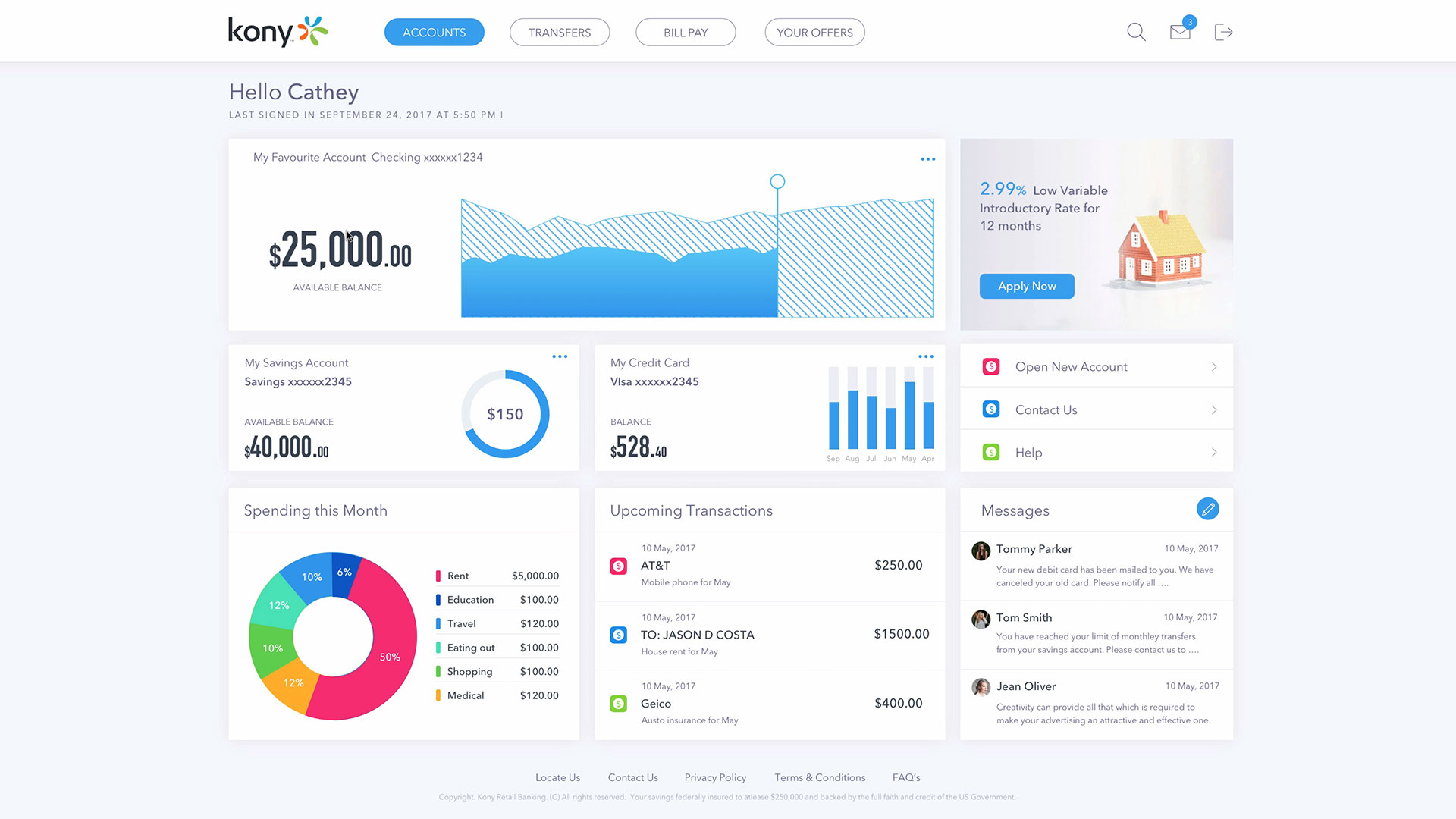 Powered by the Kony Digital Banking Platform
The Kony Digital Banking Platform enables banks and credit unions to deliver exceptional omni-channel experiences without compromising on agility, security, or flexibility – all for 50 to 80 percent lower implementation costs compared to custom development.
Extend and customize Kony Digital Banking applications
Actionable intelligence from real-time analytics, machine learning & predictive modeling
5x development and testing efficiency
Aggregate services (account, transaction, payment) for multi-vendor integration
Secure and open API management
Centralized and secure data storage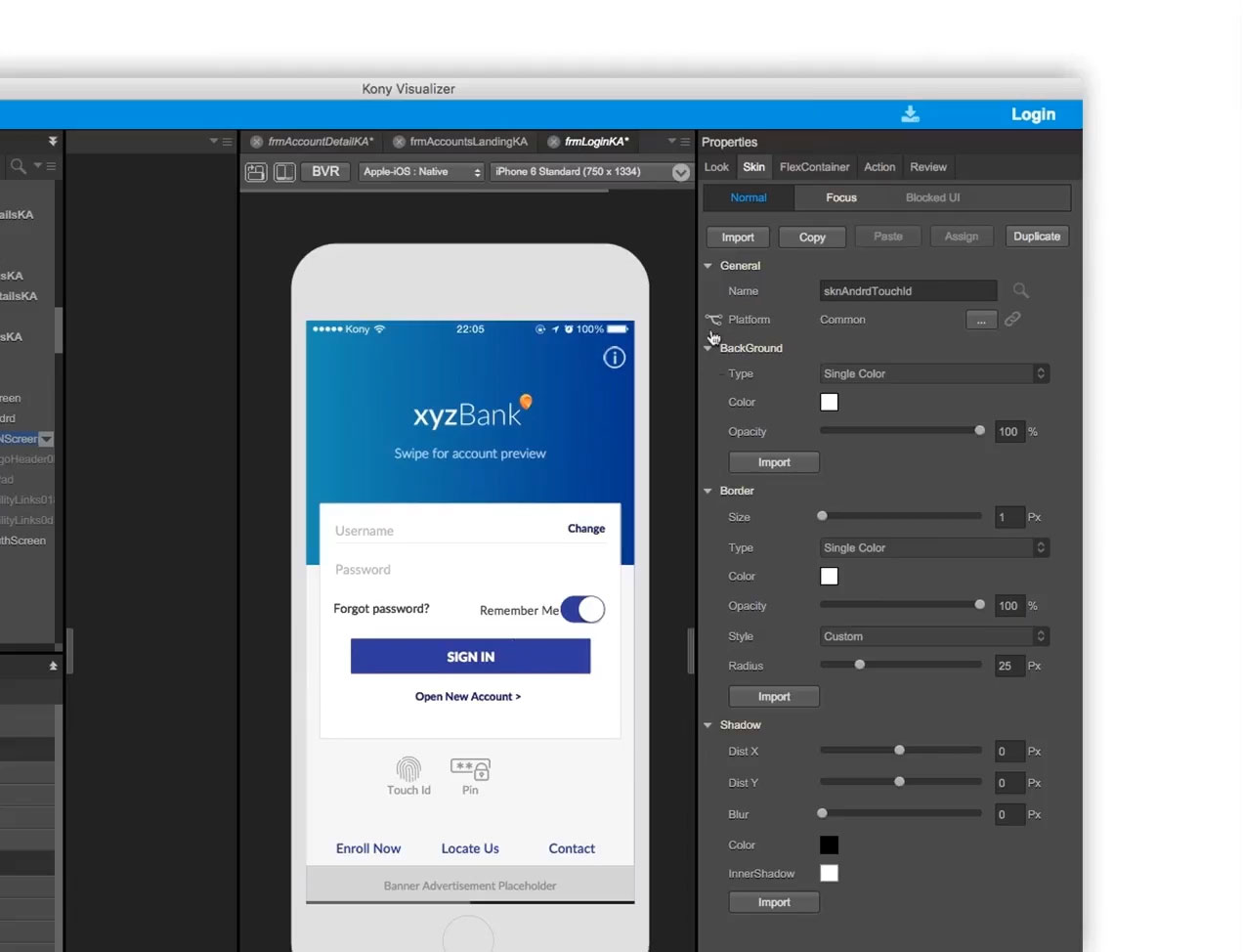 Digital Banking Marketplace
One-stop shop to find pre-built components and templates from Kony and its partner ecosystem to help you rapidly extend your digital banking application. The Digital Banking Marketplace contains solutions available from innovative leading vendors including Box, Okta, Wit.ai, Jumio, OnDot, Gemalto, Daon, Diebold, MX, Vasco, Lanvera, Digiliti, eGain and more.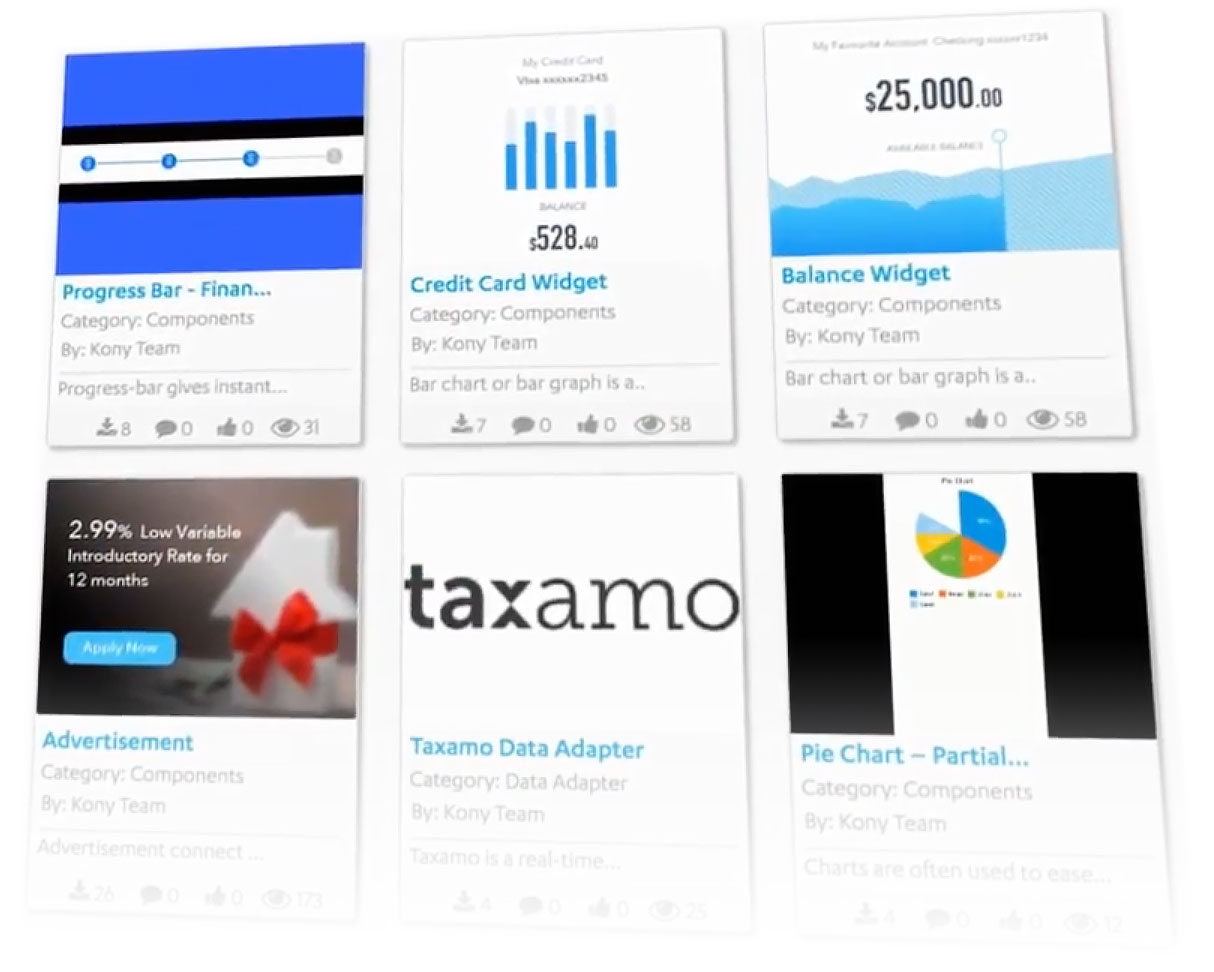 Kony Digital Banking Resources