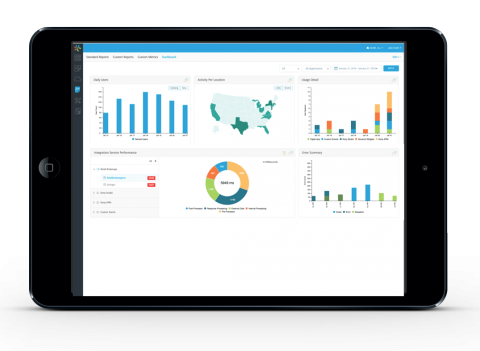 Agile
Modular, pre-built integration and services.
Speed development and increase flexibility.
Decouple front- and back-end to quickly adapt to changes
Configure backend integration for mobile instead of custom building it
Use connectors and adapters to easily discover and mobilize enterprise data
Leverage built-in value-added mobile services for user engagement and offline-enabled apps
Benefit from automatic capture of client and backend analytics with built-in reporting
Auto-generated client code and bindings to radically accelerate application development and re-use
Release faster with modular deployments and robust API Management
Open
Any front-end; Any back-end.
Work with familiar open standards, existing skill sets, and any client development environment you prefer from native, multi-platform open source, or Kony's design and development tools.
Client SDKs for iOS, Android, Windows, PhoneGap/Cordova/HTML5, and Kony Visualizer
Connectors and business adapters to easily connect to any existing enterprise system
Data transformation, mobile security, and access control for existing ESBs and APIs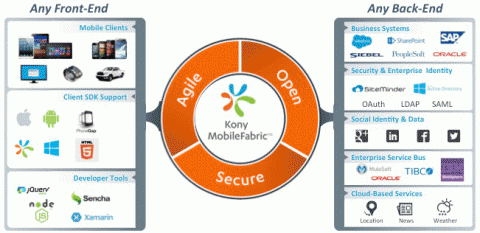 Secure
Mobile vulnerability protection built-in.
Advanced identity services, client authentication, and backend security token management protects backend systems and extends enterprise identity to mobile apps.
Integrate to existing enterprise identity and single sign-on providers
Auth, SAML, Siteminder, Active Directory, SalesForce, third party, or social identity
Include multiple backend identities within a single app for a single sign-on experience
Manage multiple backend security tokens across various enterprise APIs and Services
Maintain identity and user level security all the way to the backend systems
Advanced session handling using JWT and open standard protocols to prevent breaches
Solution benefits
Spend your time and resources delivering superior app experiences instead of custom building mobile backend capabilities. Reduce application development time and cost, enable more parallel work streams, maximize reuse, and simplify deployments and maintenance
Proven 66% and 68% reduction in application development time and cost, respectively.
Decouple the client front-end from the back-end services for improved flexibility, reliability, maintenance, and reusability across all channels
Comprehensive mobile security, API Management, and standardized mobile backend services reduce complexity and cost
Enterprise grade security and access controls that protect your users and data
Designed to seamlessly complement existing front-end development tools, team skillsets, backend enterprise systems and investments in web infrastructures
Critical pre-built and hardened services to speed development and improve user experience
Simple integration to backend systems including best-in-class SAP support
Auto-scaling to support tens to millions of end users
Simplified packaging to support all customer sizes and budgets with predicable pricing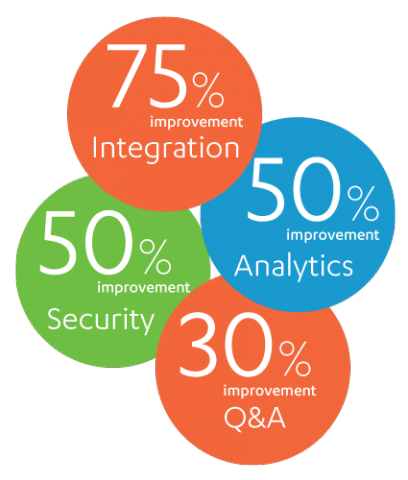 Kony Fabric Resources