Fast. Native. Integrated.
Kony Visualizer enables designers, developers and line-of-business to quickly build apps across channels – including web.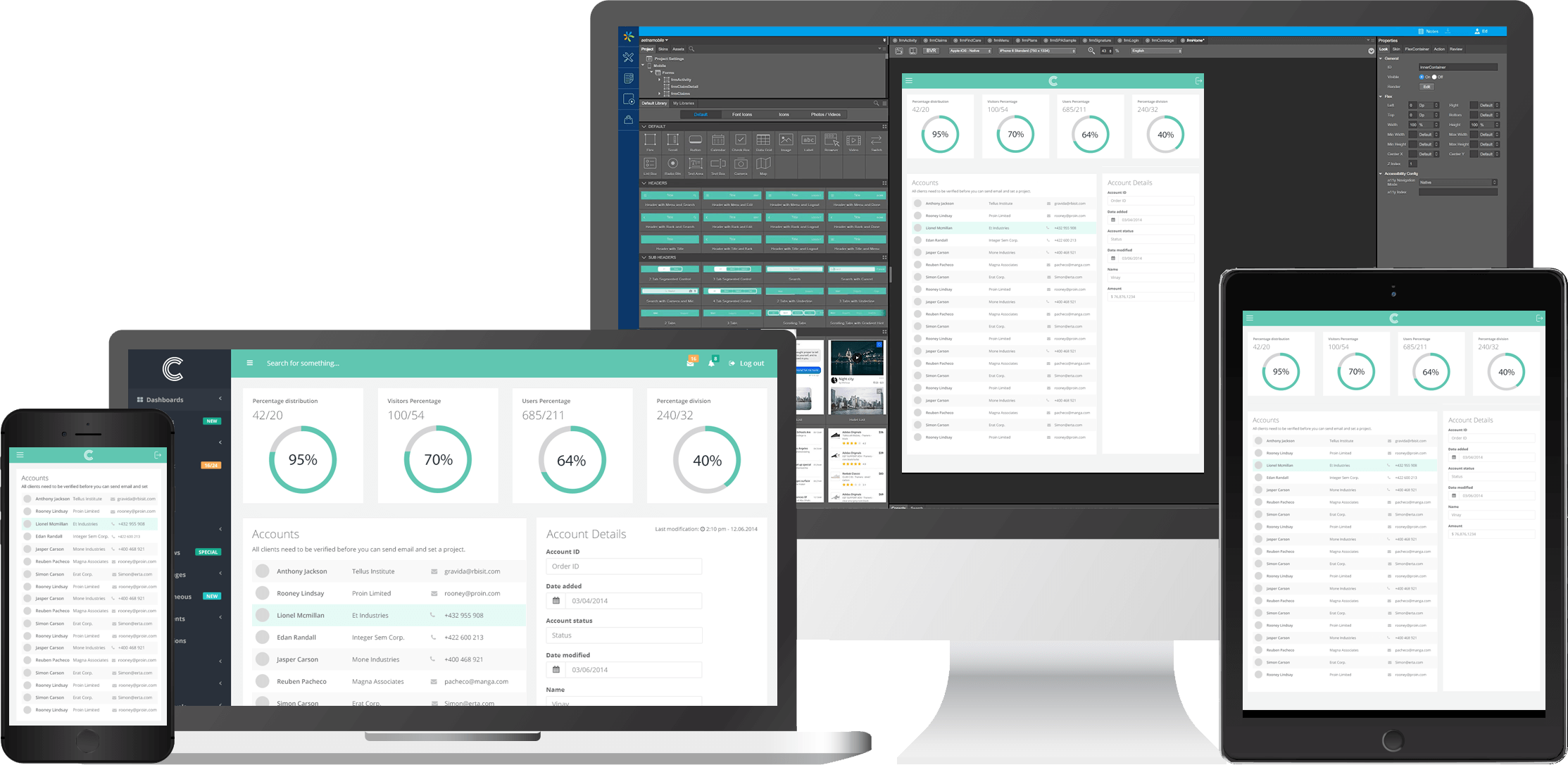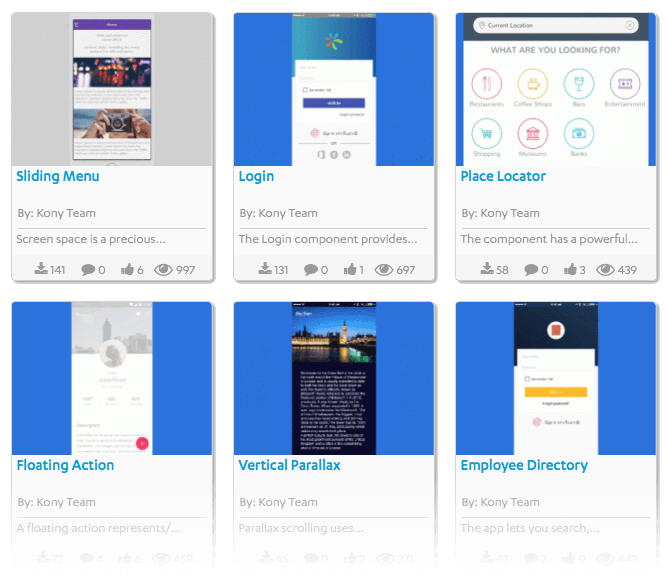 Rapid, visual assembly using pre-wired components, templates and sample apps for an 80% reduction in code.
Access native device capabilities like maps, browser, touch ID and SMS without writing code – or drop down into Javascript API libraries for customization.
Direct access to any iOS and Android native API from Javascript
Mix and match Omni-channel APIs and UX with Native Function UX
Import any Native API from Visualizer
Designers and developers can integrate 100% of the native OS or any available open-source and third-party framework – plus mix and match native, web and hybrid in a single app.
Use any open-source framework in your web view, such as Jquery, Bootstrap, and Angular
Import an existing hybrid web app and mix with Kony native UX
Package web content locally in your app
Live HTML5 preview in Visualizer
Seamlessly transfer between native and web contexts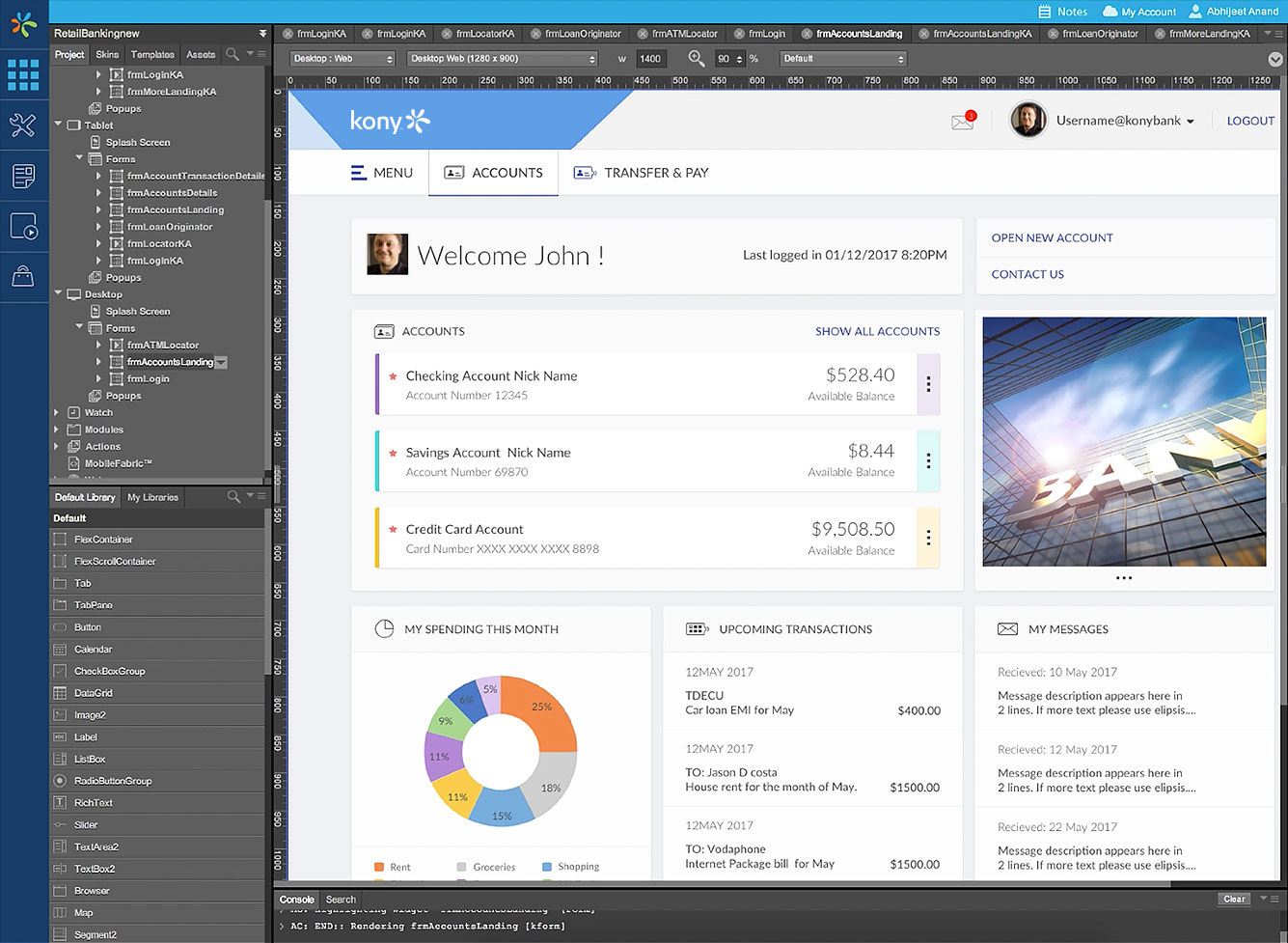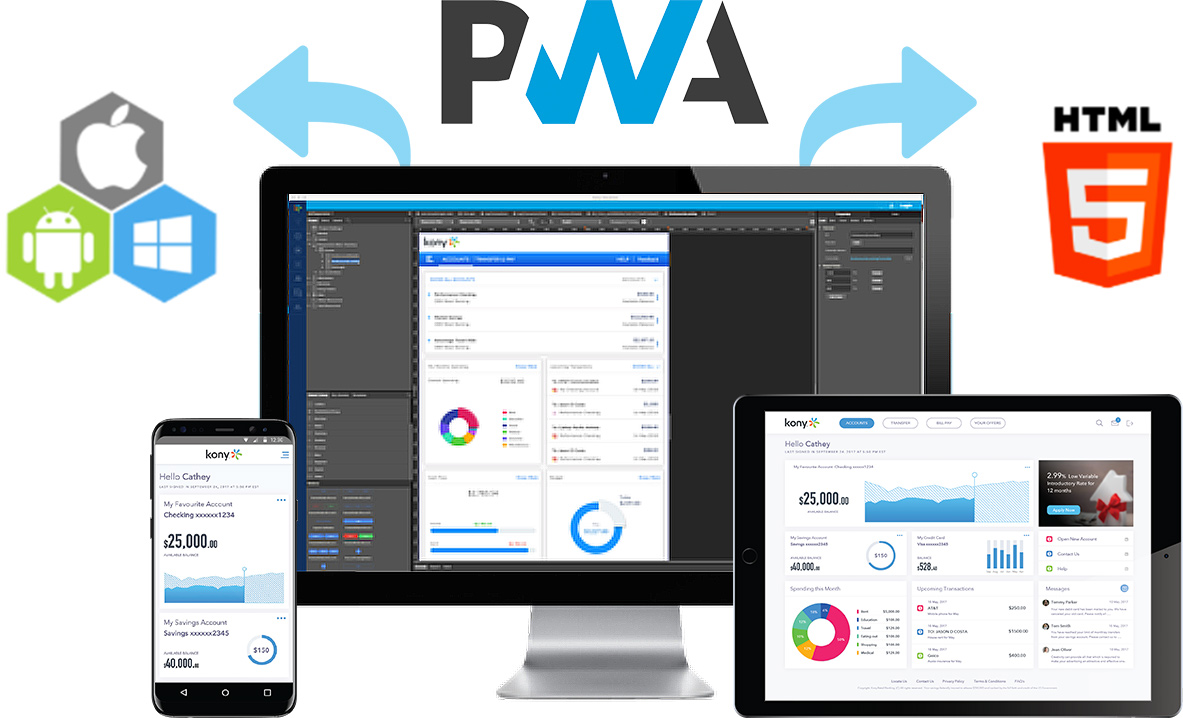 Support for Progressive Web Apps (PWA) provides advantages of native features with web simplicity.
Visual low code platform for building enterprise-grade PWAs
Use responsive design visual canvas
Offline app support and increased performance using Service Workers
Installable to your device home screen using Web App Manifest
Faster end-user performance with reduced load times
Smooth animations and scrolling
Synchronize offline data with support for offline objects
No App Store Submission
100% score on Google Lighthouse
Visually map your app to backend APIs, databases & legacy middleware.
Visually map available services and business objects within enterprise systems (SAP, Oracle, IBM)
Directly connect backend fields
Instantly test connections for data accuracy
Define custom web service fields
Leverage simplified APIs
Visualize the Possibilities
Download Kony Visualizer Starter Edition – Free forever!