Kony's Chairman and CEO, Tom Hogan, recently sat down for an in-depth interview with John Janclaes, President and CEO of Partners Federal Credit Union, for the BIGcast - CSuite Edition Podcast. Tom and John covered a lot of ground on topics such as the future of banking and leadership, so we'll be breaking the transcript up into two parts. That being said, if you would rather listen to the podcast, you can do that too.
Enjoy!
Host: John Janclaes has more than thirty years of experience in the financial services industry, spanning retail banking, brokerage, and insurance. He joined Partners Federal Credit Union in June 2004 as President and Chief Executive Officer. With eleven branches located primarily in California and Florida, Partners serves employees of the The Walt Disney Company, currently numbering more than 125,000 members with$1.4 billion in assets under management.
Guest: Thomas E. Hogan has been at the forefront of innovation in the enterprise software market for more than three decades. Tom currently serves as the Chairman and Chief Executive Officer of Kony. Kony is the market-leading company focused on mobile applications for the enterprise. Tom joined Kony in March of 2014. Prior to joining Kony, Tom has served in a variety of executive posts spanning 35 years. Tom served as the Executive Vice President of Sales and Marketing for Hewlett Packard from 2010 to 2011, after serving as the Executive Vice President of Software from 2006 to 2010. Tom began his career in 1982 at IBM. He remained with IBM through 1999 when he joined Siebel Systems as the Senior Vice President of Global Sales. Tom assumed the role of Chief Executive Officer of Vignette (VIGN) from 2001 to 2006, a publicly-held company specializing in Web Content Management. Tom is also the founder and Chairman of SmartLeisure.com.
---
You're listening to BIGcast, the C-Suite Edition, your source for leadership insights and inspiration with John Janclaes.
John Janclaes: Hi everyone, John here. Welcome to this edition of C-Suite interviews. We've got a great show for you today, but before we get started, I just wanted to send out a reminder that when you want to listen to John Best, Anne Legg, Glen Sarvady, or myself, that you can do so by going to iTunes and downloading the app for the BIGcast or you can do maybe what you've done in the past, come directly to the website: BIGcast-Network and do it, but I just wanted to let you know that we have that one other point of access and convenience for you, and we hope it works for you.
So, back to today's interview. I'm excited to introduce to you Thomas Hogan – Tom Hogan – Chairman and CEO of Kony, Incorporated. If you're not familiar with Kony, they are a mobility expert, helping mid-sized banks, credit unions, and other organizations execute against your mobile strategy or your omni-channel strategy.
I met up with Tom when he was in his offices in Austin, Texas and during our interview, we were able to talk about how he's helping credit unions compete against the big guys like Chase, B of A and Wells Fargo and to do that, how our mobile strategies need to adopt ideas of agility – and that's more than what's just happening in our project management office or with our technology teams – that we talk more broadly about organizational agility; and a topic that's been high on my mind lately. Also, we talked about the new relationship that Kony has with Diebold Nixdorf and some of the new products and services that are coming. You're going to be excited to hear about those.
And then a good portion of this interview is Tom's deep commitment and discussion to servant leadership principles while guiding over 1,500 employees; so, I really enjoyed my time with Tom. I think you're going to enjoy this interview too. If you're ready, put your feet up, relax, and without further delay, here's my interview with Tom Hogan, Chairman and CEO of Kony, Incorporated.
John Janclaes: Hey Tom, welcome to the show. How are you?
Tom Hogan: Excellent, John, thank you.
John Janclaes: Thanks for joining us today. In the introduction, I talked a little bit about how we met and the invitation to come on the show, and perhaps a good place to start – if you don't mind, Tom – is tell us about Kony, its mission, and where you're taking the company.
Tom Hogan: Sure, happy to do that. First, we're a private company. But, unlike a lot of private companies, John, as you know, we've got roughly 1,300 employees around the world. We're the clear market-leading pure play in enterprise-grade mobile applications. We serve all industries including industries like healthcare, energy, utilities, and so on – but, banking and financial services is our largest industry vertical, and it represents over half of Kony's total revenues. It includes marquee brands in both banking and credit unions like Regents, SunTrust, Huntington, and credit unions, fortunately, like, Partners, Logix, and the Dow Texas Credit Union.
We also serve financial institutions around the globe, so we're not just a US-centric technology company. We are the technology provider for banks like Development Bank of Singapore, HSBC, State Bank of India, and so on.
We're pretty proud of the quality of our offerings. Our software is rated Best in Class by virtually all of the leading research analysts: the Gartner (Gartner Magic Quadrant for Mobile App Development Platforms Reports), Forrester (The Forrester Wave™: Mobile Infrastructure Services, Mobile Development Platforms, and Mobile Low-Code Development Platforms), and IDC (IDC MarketScape: 2017 North American Mobile Banking and Payments report) of the world, so we think we have a solid software.
As far as our value proposition, I think it's pretty simple: we help financial institutions leverage the power of digital with mobile applications that are secure – which is a big deal for your industry; deliver the most robust UI/UX in the industry; and applications that are easy to adapt and change and efficient to build, maintain, and evolve.
As for the mission, we're committed to becoming the defacto standard for digital banking by extending the strength we have in mobile to a true omni-channel offering that includes other digital channels like the web, as well as other functional areas in a bank like loan and mortgage origination, so that's our goal and the longer-term mission is really to become the trusted partner in digital banking. So, that's kind of a quick snapshot of who we are.
John Janclaes: Yeah. You know, you've got a very unique perspective. You have the chance to meet with leaders across the business spectrum but baking, as you said, both here in the United States and internationally, Tom, as you meet with them, what are the concerns – what are the strategic priorities that are coming out? What's top of mind for leaders?
Tom Hogan: Like all CEOs, they have no shortage of worries or priorities (chuckling), but I would say that digital is clearly a priority across the banking sector. In fact, I think you can argue in a lot of ways that banks and credit unions have essentially become technology companies over the past several years; and the root cause of that push, John, I think has been the whole consumerization of IT.
Banking clients today demand the ability to easily interact and transact digitally – on their time and their place – in a way that works best for them; but, they also still periodically, as you know, want to interact across physical channels like branches and ATM machines. In fact, I would argue that, for the retail market and the consumer, these days, the ease of access and interaction and conducting business with you has actually become a bigger priority for your clients than a marginal spread or competition on lending rates, in banking terms.
You know, it's interesting: ten years ago, I think a small and mid-sized banks would compete with the bigger, mega money-center bank with that personal touch and service that was rendered, primarily, through live, physical channels; but, as the market has moved to submerse itself in digital, the customer service battleground has shifted to the best and most seamless customer experience and that shift has turned the tables a bit on the small and mid-sized banks, given the depth of resource the big banks can apply to technology. In fact, you know, the research now shows that digital and web satisfaction is actually lagging (The App Dilemma: Meeting the High Expectations of Business) so it's sort of turned the tables a little bit, and I think this is big priority for the mid-size banks is, "How do we – not just catch up – but how do we go back to our core of differentiating service by leveraging digital to go do that?" So, I'd say that those are the two most common themes I hear from executives in your industry.
John Janclaes: Well, it resonates here at Partners, and you know, I just left a meeting where I was with about fifty of my peers – this was the topic at lunch that we were talking about. You know, based on those priorities, what advice would you give our listeners?
Tom Hogan: Yeah… Well, first is, you know, don't wait. This movement is not going to pass and the innovation gap is just going to continue to widen, so I would argue investing in digital is an imperative for survival, actually, and I think the people that don't are going to be disintermediated or consolidated in the industry, so if you haven't started because of the fear of the unknown, take the leap, jump in, and get moving.
Second, and it'll sound a little self-serving, but orient your strategy and your thinking around the client experience first, and then work backward to legacy infrastructure in systems. So, roughly half of all banking is now conducted via mobile or online, and I think, as you know, that trend is accelerating so, said differently, instead of thinking about how you extend core banking to a mobile format or a mobile device, think instead about the wants and needs of your client in the context of mobile. Optimized the mobile experience and then connect to, and pull, needed data, information, and transactions from your core or your legacy systems of record.
Third, be wary of the one-stop-shop pitch from legacy core banking providers. You know, they're not going away. They are core to your mission – and, yes, most of them have cheap extensions for mobile – but those extensions and offerings from the core don't provide that rich UX, the agility that you need to adapt and respond to the needs of your clients, and also that seamless experience across multiple channels, both digital physical, and then last, I'd be remiss as a CEO of a mobile company if I didn't say, "Call Kony." (chuckling).
We just inked a really important partnership about two months ago with Diebold to increase our global reach, but also to reach – and be able to deliver – you know, not only digital omni-channel, but to bridge the world between the physical channel and ATMs and some of these digital channels, like mobile and the web, and then also the advantage you get with kind of a non-core approach is you have the ability to connect to multiple back ends. So, the ability you have is to provide the richest set of experiences for a client you might want to connect to other external data sources, whether it be things like a Bloomberg or things that monitor rates in the market or other, you know, other offerings. So that would be sort of my list of four things I would advise.
John Janclaes: Hey, I'd like to double back a little bit about the Diebold relationship. That was really exciting when we heard that. Tom, I don't know if you have any first use cases of that partnership that your customers might be looking forward to. Can you give us an example of something that partnership is going to produce that we'll be excited about?
Tom Hogan: Yeah, in the banking world, things like cardless transactions. So, you know, you're a parent and you've got a 19-year- at USF or somewhere down here. Somewhere far from home. And Junior's depleted his account and needs money for either medicine or food or something, it would be the ability to go into a mobile app and authorize a $200 withdrawal and have that mobile app then provide your son or daughter a map – a visual map – to the closest ATM to him or her. And, instead of having to have a car, they walk up to that ATM machine and all they do is punch in a code that's provided on the mobile app and it dispenses the cash. I mean, there's an example of bridging the physical and digital world that's pretty interesting. There's lots of others ones. We're only seven weeks into this, but we have a roadmap of ideas that I think will be powerful in elevating the service and value you provide to your clients.
John Janclaes: It's an exciting partnership.
---
Come back next week for Part 2
---
---
Latest posts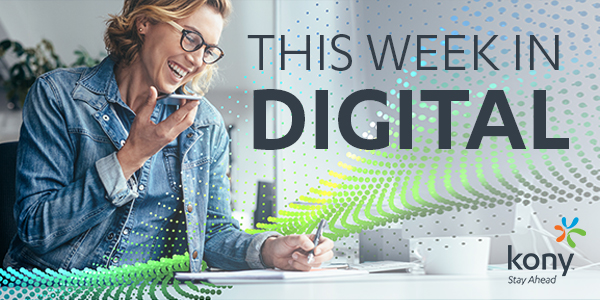 October 25, 2019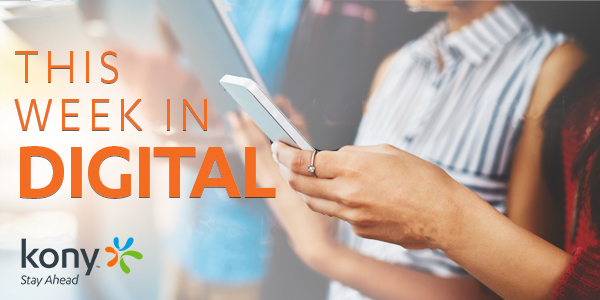 October 18, 2019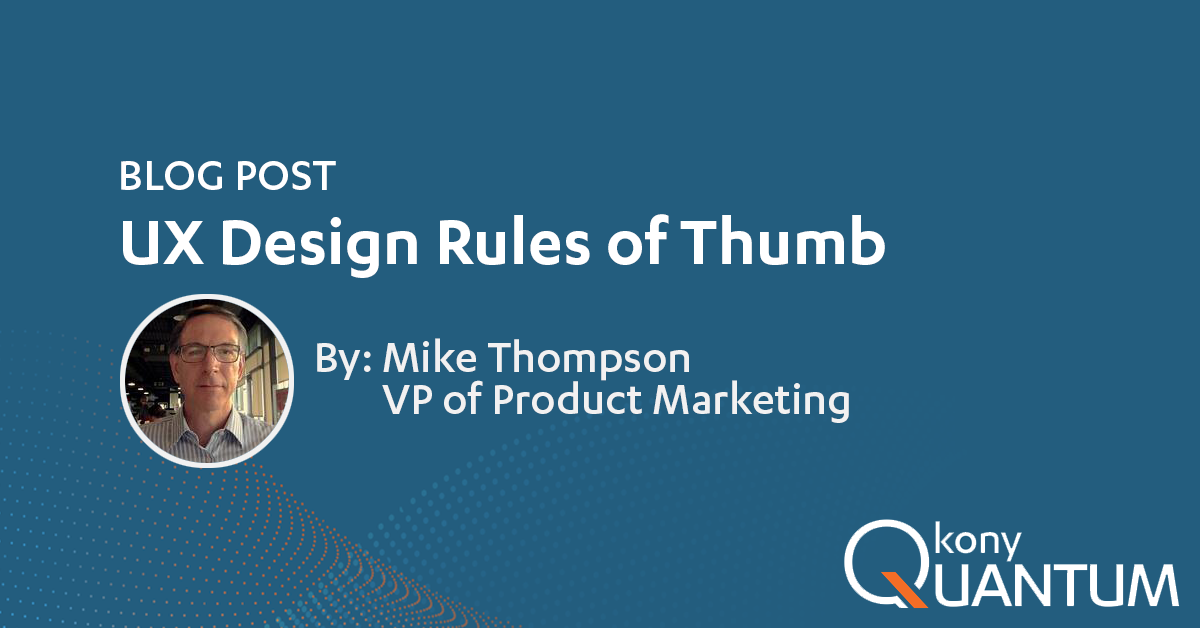 October 10, 2019