Analyst firm Ovum recently released its 2018-2019 Ovum Decision Matrix: Selecting an Enterprise Mobile Application Development Platform (MADP) report, and we couldn't be happier to be recognized as the top performer in all three dimensions of technology, execution, and market impact.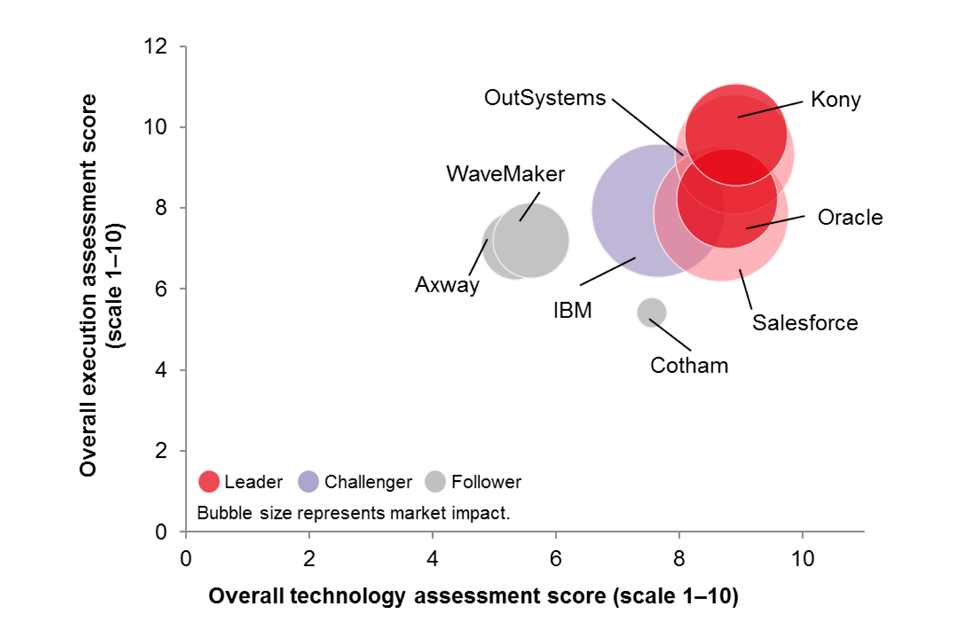 More specifically, Kony was recognized for having "established a commanding market position with a comprehensive and capable product that is widely accepted as best-of-breed."
Ovum evaluated MADP vendors across three dimensions: technical features, market execution, and market impact. Our leadership position firmly places Kony as a driver in the MADP market's shift from a mobile-only focus to a truly digital and omni-channel experience and is a testament to our dedication to helping businesses transform the digital experience for their customers and employees.
Consumers, whether at work or for personal use, expect a seamless experience regardless of the device they use. Digital transformation isn't just about mobile anymore, but rather a holistic omni-channel digital strategy. This is best exemplified through some of the amazing digital transformations being seen by Kony customers, which are rapidly innovating across all industries. Take for example Partners Federal Credit Union who is accelerating their digital transformation to deliver new banking services. Or for example Veolia, a leading environmental solutions firm that is delivering new digital innovation for its employees using Kony.
Beyond this shift to a holistic digital experience, though, is also the recognition of Kony's ongoing support via low-code development tools which benefit both citizen developers and professional developers alike. The Kony AppPlatform, which includes Visualizer and Fabric, offers advanced omni-channel capabilities and provides users of all different levels of experience unparalleled ease of design, speed of deployment, and comprehensive training programs.
As the world continues to change at an increasingly rapid pace, Kony has not only embraced those changes, we've also provided our customers with the tools, knowledge, and support they need to stay ahead. It's no wonder Kony is the "top performer" in this year's Ovum MADP report.
---
---
Latest posts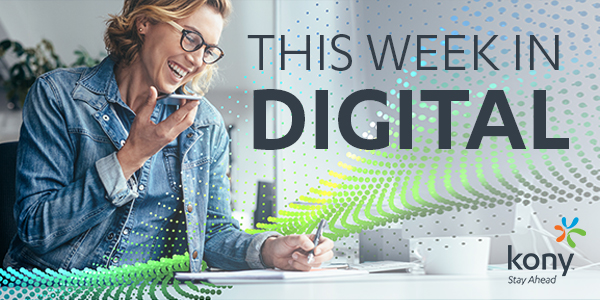 October 25, 2019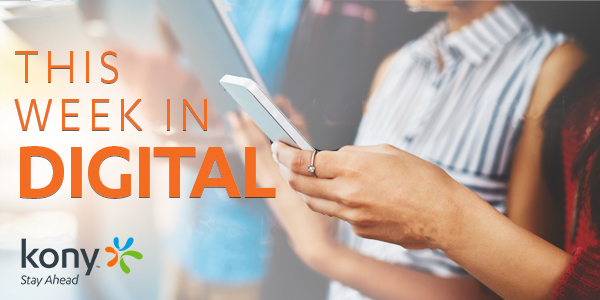 October 18, 2019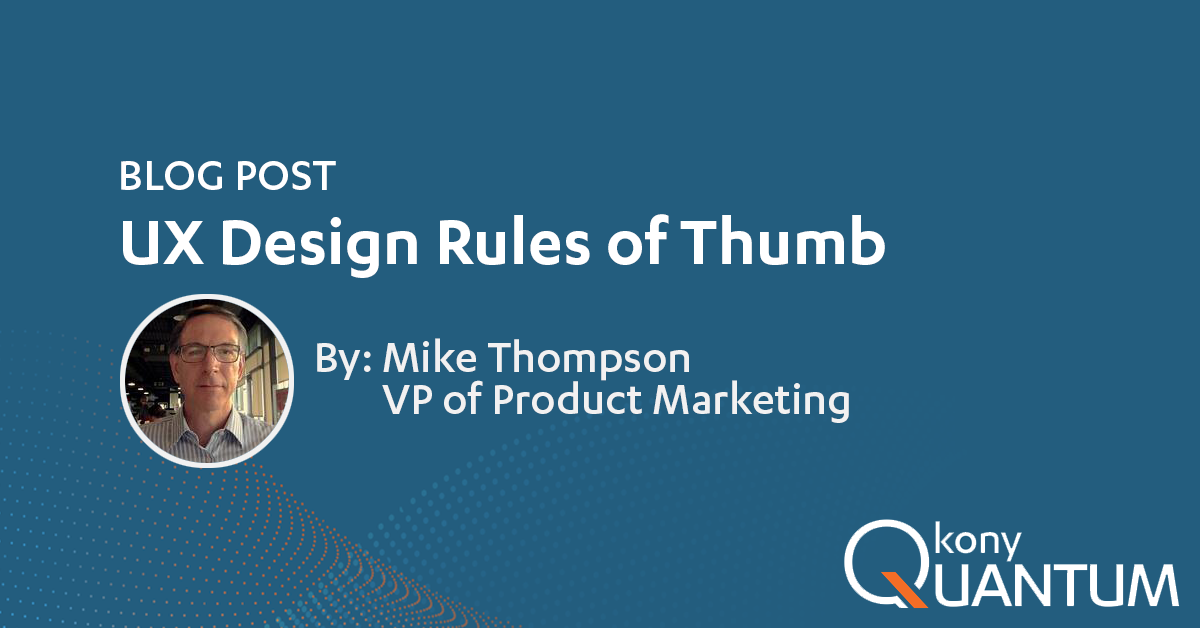 October 10, 2019