Research analysts have long performed a valuable purpose in our industry. They anticipate trends, they do a ton of groundwork and data gathering on emerging technologies, and give organizations a baseline from which to compare vendors. As part of this mission, they frequently make bold, tectonic proclamations. These are useful in stimulating thought and as a catalyst for action. Most, not all, come to pass. Most, not all, come to fruition in triple the time predicted. Such is not the case in digital and I am reminded of a specific prediction – "one in four market leaders will soon be displaced by a digitally savvy disruptor." This made for great collateral in an industry that sometimes feeds on fear.
Fortunately, or unfortunately, depending on the audience, this time is different. Digital is here. It is massively disruptive. And, this may prove to be one provocative prediction that, in hindsight, was more conservative than ambitious relative to the timing of its impact. No segment, no industry vertical, no entrenched leader, regardless their scale, is immune from this threat. The good news is digital is democratized and available to all. The bad news is it won't show up and ring your doorbell. To protect your franchise, or to better yet, play offense, you need to drive a change in almost everything you do. Digital should be woven into the fabric of every aspect of your operation and strategy. Success will come from thinking exponentially, not incrementally. The answers to how should come from your new digital architects: your employees, your clients, and your business partners.
This week's wake-up call is Amazon's newly announced intention to enter the consumer banking market. This comes on the heels of their acquisition of Whole Foods and their recent announcement with Warren Buffet and Jamie Dimon targeting efficiencies and efficacy in the US healthcare system. This most recent move targets their monster installed base of clients and the tight linkage between payments and commerce. This offering will serve a dual purpose: reducing friction for their customers while at the same time driving a favorable shift in interchange economics. It is likely this is just the start as there are limited obstacles to progress this service to include lending and other consumer banking services.
What makes this move such the threat? Why will Amazon succeed in yet another tangential market? Unfortunately for legacy financial institutions, the list is long.
Start with an acknowledgement that banks have essentially transformed over the past few decades from handling and storing currencies, to technology companies digitally tracking and managing value. They have arguably become software companies.
Second, new entrants are not encumbered by legacy processes. They start with the art of the possible. They start with the customer experience and "systems of engagement" versus systems of record. They make interactions and transactions simpler, easier, and more engaging.
According to Bain & Company's new survey of 133,171 banking customers in 22 countries, "Banks have a stiff challenge with meeting customer expectations for digital tools. Consumers young and old prefer using websites and mobile applications for their routine banking transactions, which tend to be the most frequent interactions. Refining the website and mobile app to be convenient, multifunctional and easy to use with just a few taps or strokes will be critical to earning customers' advocacy and loyalty. Yet on these basic characteristics, banks' mobile apps and websites fall short in the view of many respondents."
Third, "digital banks," as would be the case with Amazon consumer banking, are unencumbered by the costs associated with capital intense physical branch structures.
And finally, Amazon's scale and brand provide a critical component in all things related to money – trust.
Impact of Digital Disruption
The impact of digital disruption in the banking industry will be massive. In order to compete and capitalize on this new digital trend, banks and credit unions must act fast. While financial institutions, like other regulated industries, have inherently been cautious and slow to adopt new technologies, some are taking advantage of the opportunity and moving quickly to embrace digital transformation.
Consider Partners Federal Credit Union, the $1B+ credit union serving The Walt Disney Company, a conglomerate of more than 300 businesses, including Disney Parks, Pixar, ABC, ESPN, and the Disney Cruise lines. John Janclaes, CEO of Partners, foresaw this disruption and took a bold step. To thrive versus survive, John decided to act, and set a goal to drive digital at 2-4 times the historical pace of change. He is driving a credit union with a typical profile of risk aversion to an agile-based organization that is embracing risk, change, and a digital world. See more about this inspirational journey at Partners Federal Credit Union.
Banks and credit unions have historically differentiated themselves by providing personalized service and superior rates and terms. The battleground for assets, members, and loyalty has changed. The new name of the game is now convenience, ease, and experience.
Don't Despair….Act!
Whether you are a bank or a leader in a different industry, the key is to act. Time is not your friend but the weapons you need to compete in the new digital world are at your disposal. Don't boil the ocean. Don't invent a five year strategic plan. Bots, augmented reality, visualization, augmented intelligence, voice, IoT, blockchain, and other to-be-created technologies will reshape your plans and priorities. Pick your spot and get in the game. Learn as you go. Evolve.
Digital should not be a hobby. It is not a project. Success will require investment, dedication of talent, new skills, cross-company collaboration, and visible support and engagement from senior leadership.
Don't be the frog in boiling water. Jump out. Change your business. Get in the game. You'll not only do remarkable things with your company…..you'll have fun along the way.
Thomas E. Hogan is chairman and CEO of Kony, Inc., the leading low-code platform and a leader in digital banking and cross-industry digital applications.
---
---
Latest posts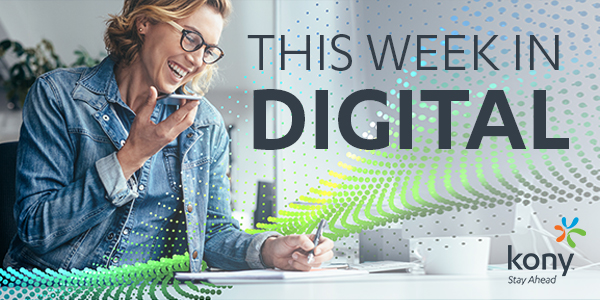 October 25, 2019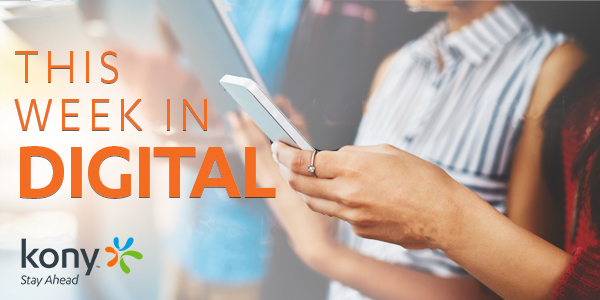 October 18, 2019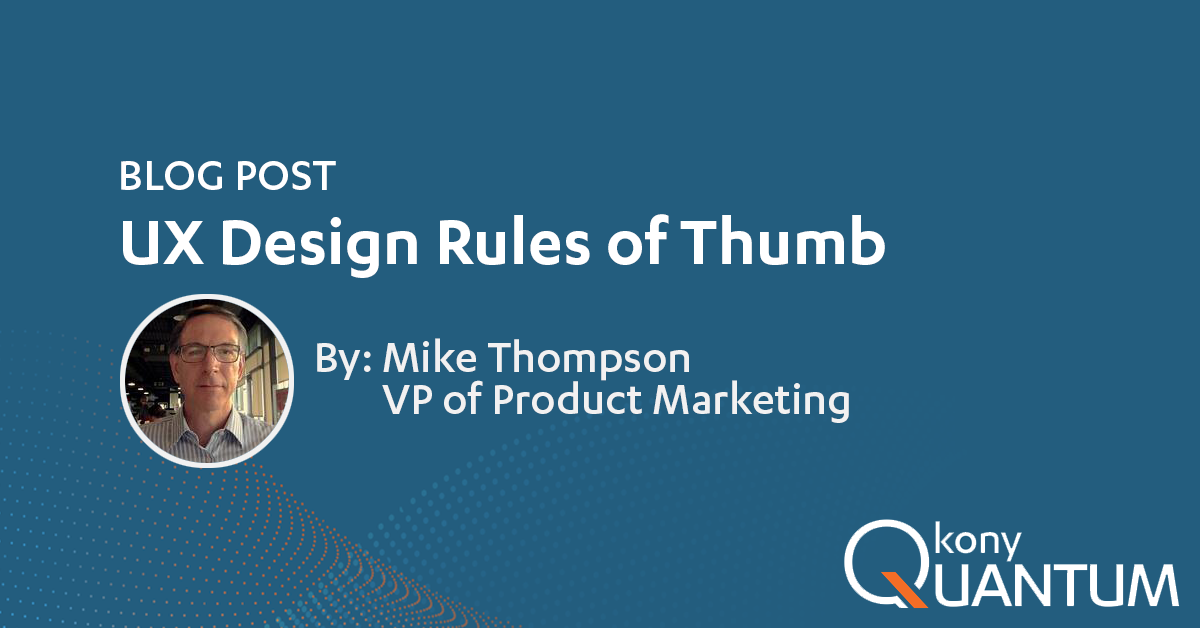 October 10, 2019