Long before Uber and Airbnb or the idea of a gig economy, there was Amway. For 60 years, Amway business owners (ABOs) have supplemented their incomes by selling Amway products, making the company into a global giant with more than $8 billion in revenue and a footprint in more than 100 countries and territories. Recently, however, Amway's business was threatened by new gig-work opportunities, including Uber, Lyft, and a host of others, and executives realized they needed to create their own digital disruption in order to stay relevant.
Amway realized smartphones represented a natural evolution of its ABOs' businesses and sought to empower them through digital tools, which replaced old paper catalogues and order forms. As Brian Hart, Amway's VP of ABO IT put it: "ABOs expect mobile solutions from us because they operate their businesses the same way that they operate their lives: from their phones."
However, Amway's digital offerings were often disjointed, with developers in different global markets creating duplicate apps or apps that only worked in certain regions; the result was a huge amount of duplicated work and inconsistent user experiences. "We had a lot of development going on, but there were no standards managing how those applications were being built," according to Saikat Ghosh, Amway's manager of IT sales solutions. "There was a lot of waste."
Amway pursued a mobile-first strategy, but its in-house apps weren't truly native, so they couldn't give users an intuitive, feature-rich experience. These hybrid, HTML5-based pages attempted to mimic iOS and Android's look and feel, but never leveraged the power of those devices. Amway needed a change, and more than that, it needed a partner to help develop a unified, scalable digital strategy. They called Kony.
ABOs are Amway, literally. Switching to the Kony Quantum platform helped the company meet its goal of empowering the ABOs with innovative mobile tools. By creating a standardized development ecosystem built from discrete component parts, Amway replaced its rickety house of cards with an endlessly configurable set of building blocks.
This required a shift to a component strategy, in which developers across the world build small components of apps, which are then available companywide through a shared AppFactory. Regions share their component pieces to create apps that suit their markets, rather than starting from scratch every time.
The simplicity of Kony Quantum's low-code, drag and drop visual interface means that developers can work beyond their specific skill set, and even non-developers can take part in the building process. "With the Visualizer tool that Kony provides, you can see exactly what you're building and not have to see lines of code," explains Mike Gamaggio, Amway's global manager of web and native apps.
As a result, Amway is saving huge amounts of time and money as developers eliminate redundancy and reuse prebuilt components. By Amway's estimate, they've deployed more than 53 apps in just nine months, and this is only the beginning. "It's like building an asset," says Ghosh. "We're building this factory with more and more components, and as we mature, the expectation is we can churn out variations and deviations and applications of the components as quickly as needed to stay at par or above par to our marketplace."
Under Amway's new strategy, all the far-flung corners of the enterprise are finally united. Business partners from across the world are sharing data and strategies and aligning on a conceptual level. Development teams are communicating more than ever because they know what they build will be used by others, and vice versa. Amway's newfound ability to invite collaboration from its entire team is leading to greater creativity. Apps and components aren't only being built in the company's Michigan headquarters, but by the people on the ground, who understand the needs of their regions.
Simply aligning Amway's global development team on a single developmental platform was a major breakthrough, but Kony Quantum also combines speed and power. One of Amway's major goals in overhauling its digital presence was to take advantage of native phone features. Mike Gamaggio explains: "Instead of having to build in iOS and Android, the Kony platform allows us to build once and deliver twice."
This versatility ensures that Amway can deliver a consistent experience across any device, because all of the developers are building in this component format, and sharing via the Amway App Factory. This also allows components to be developed and deployed as needed—when regional markets change or mature.
Throughout the process, Amway has been committed to implementing digital solutions that embrace the most exciting trends of the moment and prepare the company for the future. Kony Quantum is putting advanced technology in the hands of ABOs. Giving them an impressive mobile product has been a key to competing with other gig economy businesses. By putting a continued focus on innovation, Amway is not only helping ABOs boost sales but giving them access to features they're eager to try.
In 2018, Amway reported $8.8 billion in sales—a two percent jump over the previous year—and the company attributed some of the improvement to its digital strategy and putting digital tools into the hands of their ABOs. Throughout the process, Kony has not only been a vendor but a partner, helping Amway to reconceptualize its entire mobile strategy. "Kony is a one-stop shop for us," Ghosh reports. "From the platform itself, which is a powerful platform, to the professional services team, which is a very mature team, to cloud management and deployment services."
This rich relationship is improving outcomes for ABOs across the world and putting Amway back in the position where it belongs: the disruptor, not the disrupted.
Carlos Carvajal is the chief marketing officer for Kony, Inc. Kony is a fast-growing leader in digital experience development platforms and the emerging low-code platform market; and a recognized leader in digital banking. Kony Quantum provides low-code without limits, a next-generation low-code app development platform that delivers rich digital experiences.
---
---
Latest posts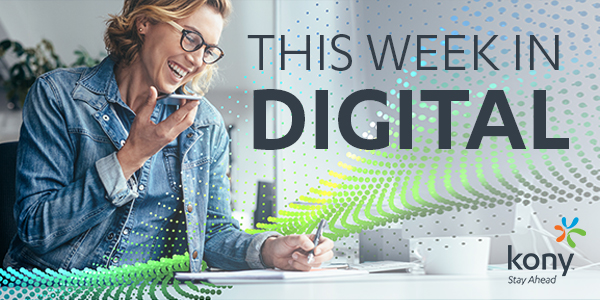 October 25, 2019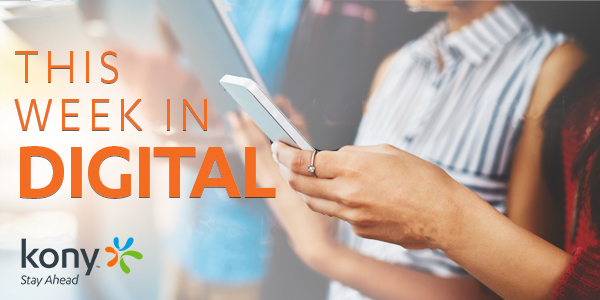 October 18, 2019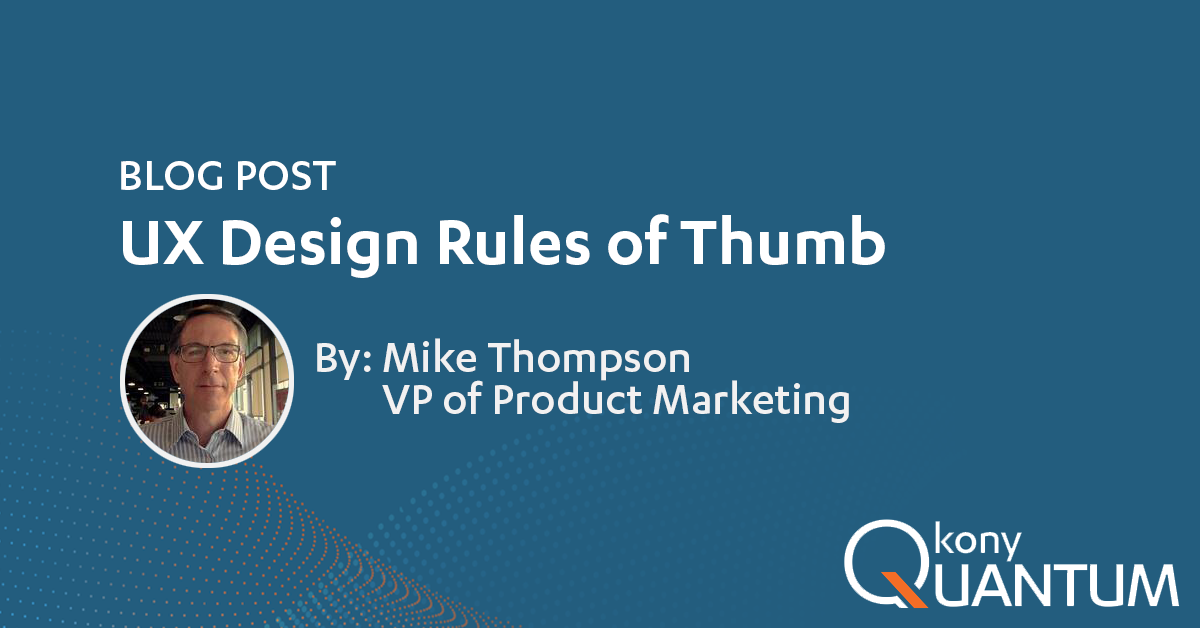 October 10, 2019