I'm thrilled to finally talk about Kony Quantum publicly! Today's announcement marks the culmination of over 18 months of product development effort at Kony. It was September 2017 when I first sent our vision memo to my Product team outlining the core investments that we planned to make around digital innovation and low-code, though we had not named it "Quantum" at the time. I'm incredibly proud of the effort of my Product team and to all of the customers (like Amway) who provided valuable input to our development efforts. Today is an incredibly significant milestone. I want to give a big thank you and shout out to everyone who contributed to this momentous release.
In fact, we were vastly ahead of the development lifecycle when we realized this was not just a standard product release, but rather it was a "Quantum Leap" forward in terms of democratizing the use of low-code for mobile and web applications. Our customer research indicated a level of frustration with existing low-code solutions. Most of the exiting low-code solutions today let you start off rapidly but you quickly "hit the wall" and run into more and more limitations or constraints over time. As a result, customers are forced to abandon the original low-code approach and switch to professional development tools and native or web frameworks as their requirements grow increasingly significant.
With Kony Quantum, you can start off quickly and simply and reap the benefits of rapid development of your initial apps; and as your requirements around digital experiences grow more sophisticated, the power of Kony Quantum grows with you. It has the ability to support advances of the modern web (such as Progressive Web Apps), the richest mobile-first experiences of the latest iOS or Android devices, or immersive digital touchpoints like speech, augmented reality, and more. Put simply, Kony Quantum is "Low Code without Limits." Regardless of what kind of digital application you are trying to build, Kony Quantum has you covered!
I use a fairly technical analogy when I talk about Kony Quantum, by referring to it as your own "Digital Autopilot." I do travel quite a lot given the work that I do, and whenever I board an airplane, I can't help but look inside the cockpit. I'm amazed by the dazzling number of dials, knobs, and switches that a pilot must master to fly the plane. The truth is that while pilots are incredibly trained and experienced professionals, they actually spend the majority of the time in the air with the auto-pilot guiding the flight, allowing them to be more productive and focus their expertise on the most important flight activities. But when they need to take control, they have the ability to use the full power of the tools needed to land the plane safely or navigate unexpected turbulence.
In the same way, Kony Quantum provides you with a "Digital Autopilot" of sorts by enabling you to leverage advances in artificial intelligence, machine learning, a new integrated learning system, and more to allow you to get started quickly and master new tasks as you need them; and new visual tools and editors to help speed up productivity by as much as 5-10x in areas like back-end integration or DevOps. However, when you need the full control and fidelity of a professional software development platform, you have all of the enterprise-grade, mission critical capabilities of Kony to power your web and mobile applications.
There's much more to share so you can learn more about some of the breakthrough capabilities in Kony Quantum by listening to a short video from me or a new eBook that gets into more detail about the important qualities of any low-code platform. Or better yet, go try it yourself by visiting our website and downloading the product!
---
---
Latest posts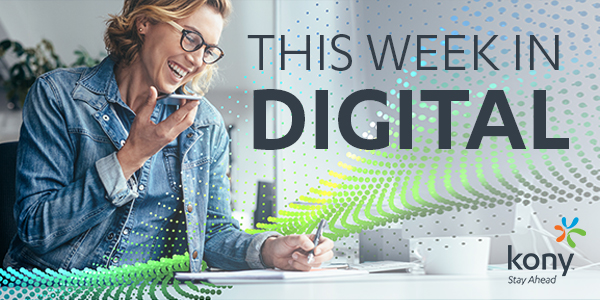 October 25, 2019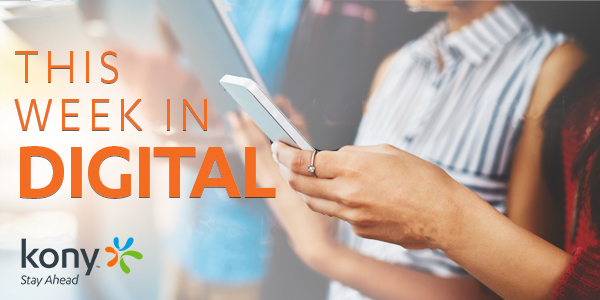 October 18, 2019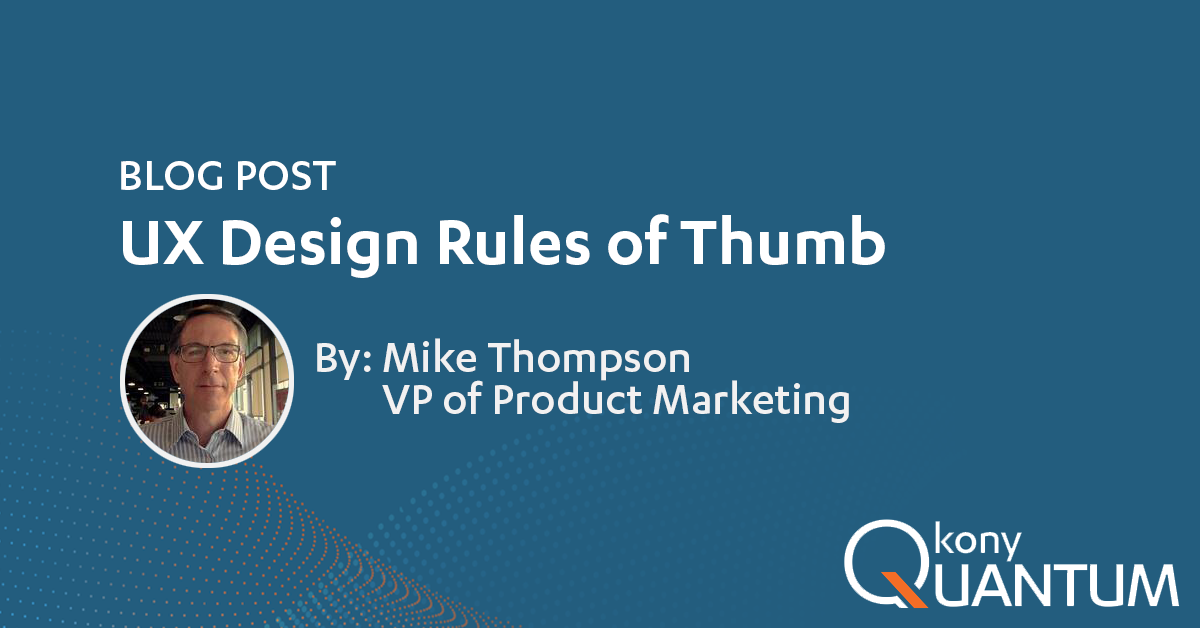 October 10, 2019