Day Two of Kony Accelerate 2019 is in the books! Here's everything you missed.
After a late night partying at Banger's (for some, not all), Day 2 kicked off with breakfast accompanied by a Bloody Mary and mimosa bar.
Once everyone had eaten breakfast and enjoyed a morning-appropriate cocktail, they made their way to the first session of the day—customer and partner awards.
A full press release will be sent out soon with all of the winners, so I'm not going to spoil that here in this blog. That being said—congrats to everyone who did win!
After the awards were wrapped up, everyone broke for more mingling in the Partners Pavilion, and then made their way to the sessions of their choosing.
I finally got to break free from the registration desk and attend sessions in the afternoon on Day 2, and was super excited to sit in on the Mercy + Nesh session, as you can see.
Here's a little bit more from Day 2:
The Financial Brand's Jim Marous (he was also one of our keynote speakers) was a big fan of Jai Ollennu's sketch of Jim's presentation on how culture, not technology, is the key to digital transformation in banking.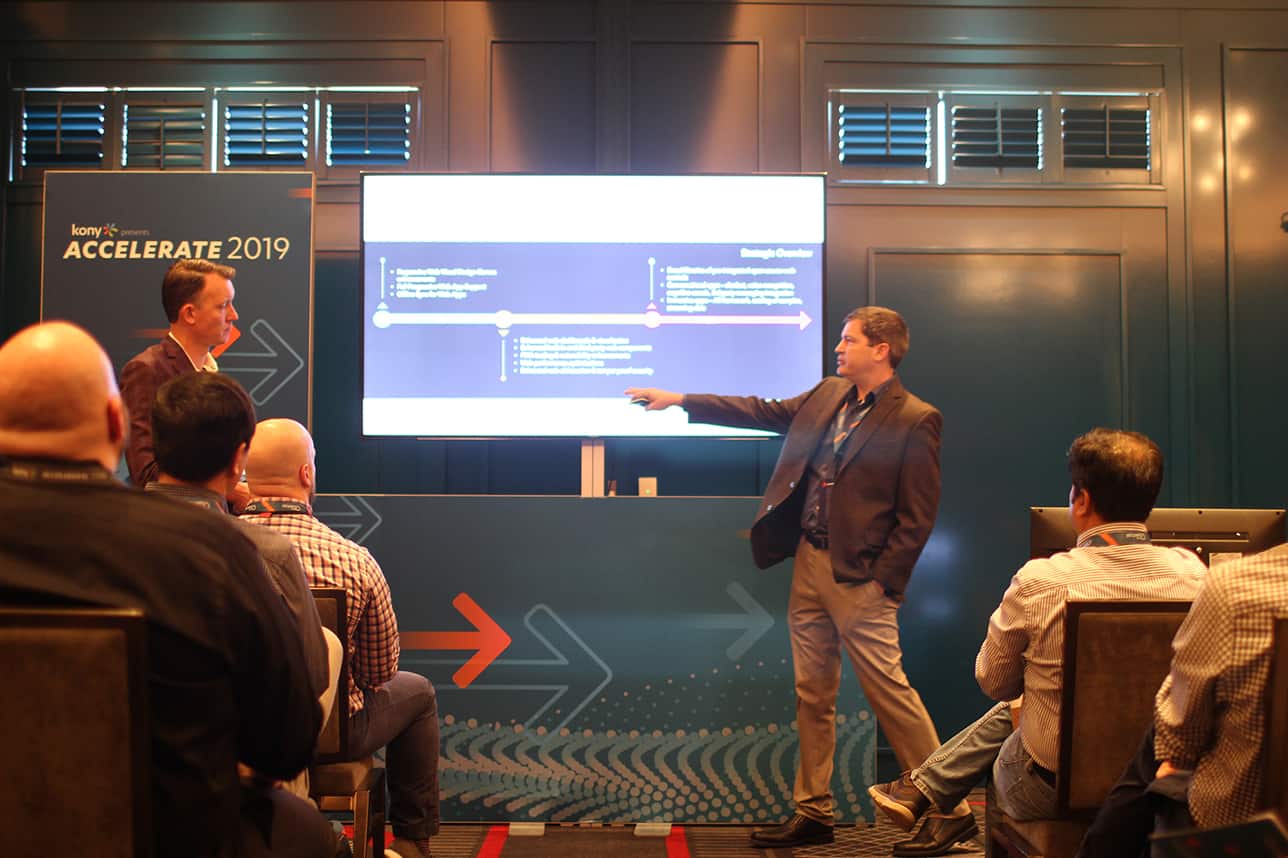 Kony's Ed Gross, SVP of Product UX, and Matt Terry, SVP of Product Management, talk about the rapid application development capabilities of Kony Quantum–and the design best practices you should be following. As you can see from the photo below, it was a packed house.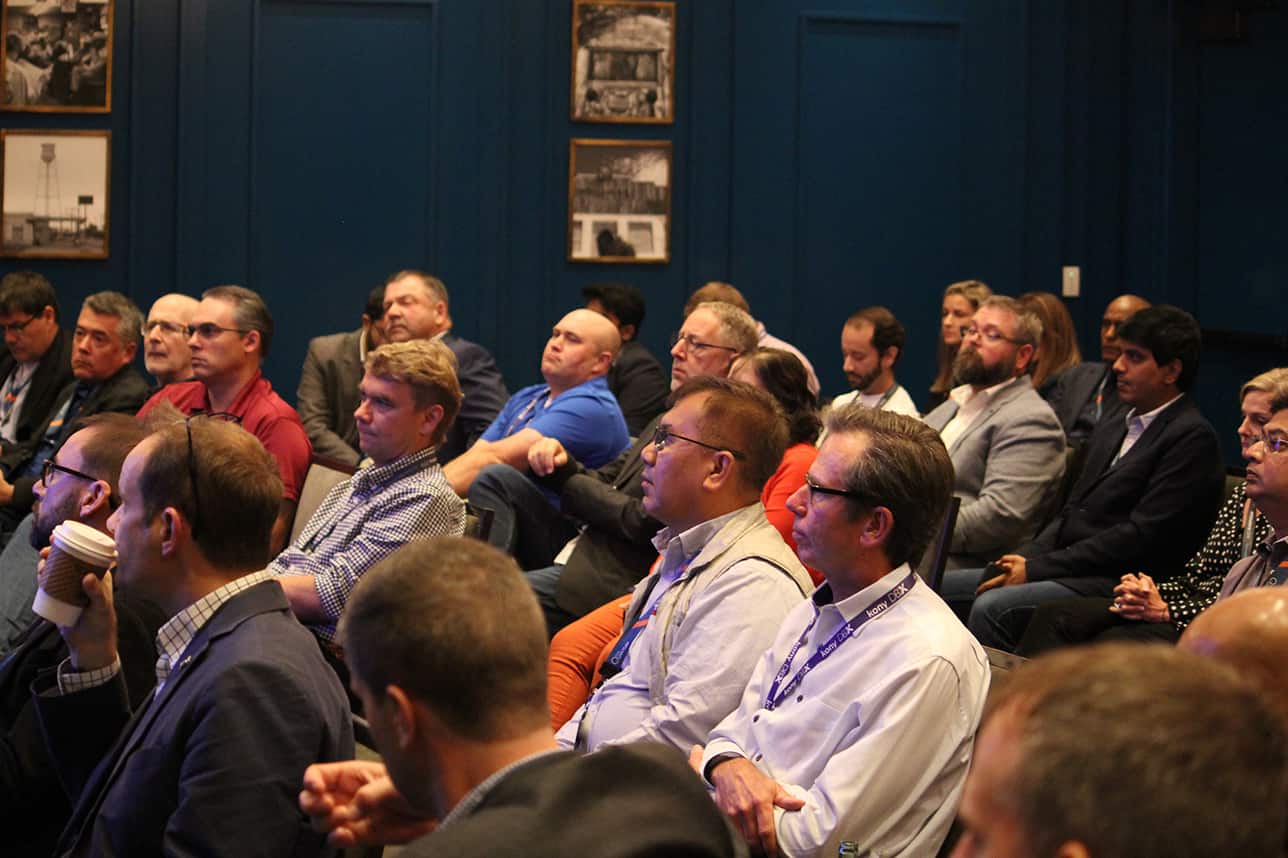 Accelerate 2019 learn about Kony Quantum capabilities and best practices.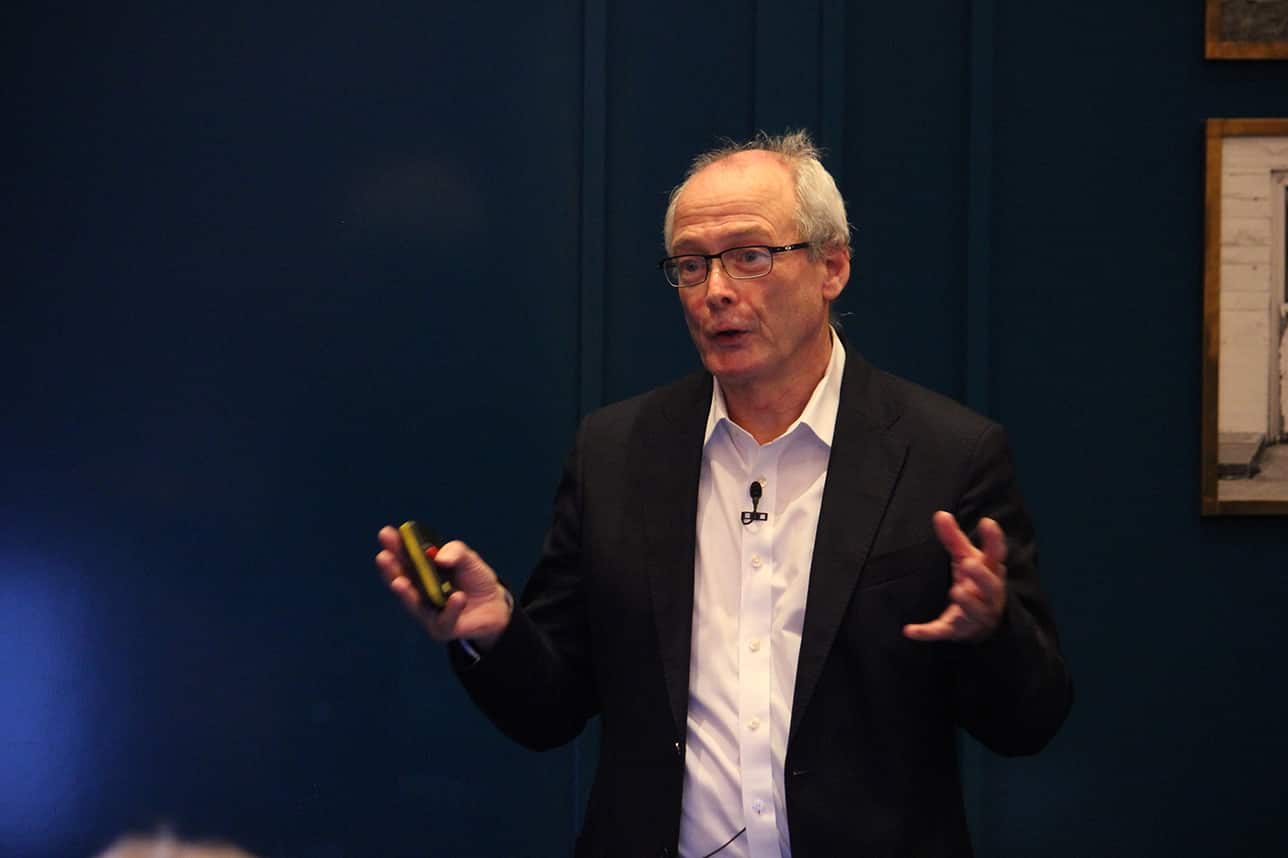 Richard Storey with Hamad Medical talked about how the main provider of health in Qatar has used Kony Quantum to drive their digital transformation efforts.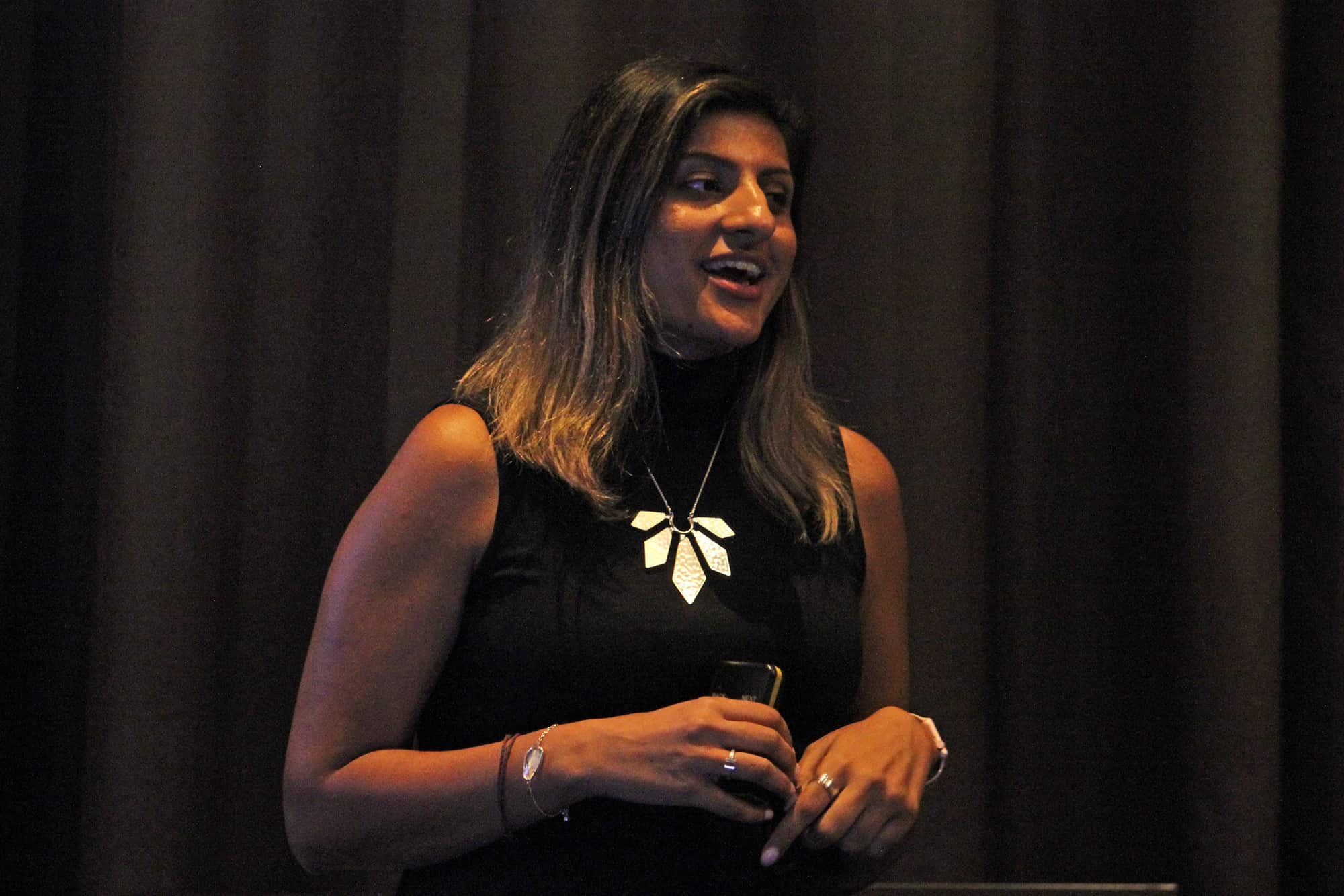 Shaheen Bandeali, Principal Consultant with Slalom, talked about the future of data.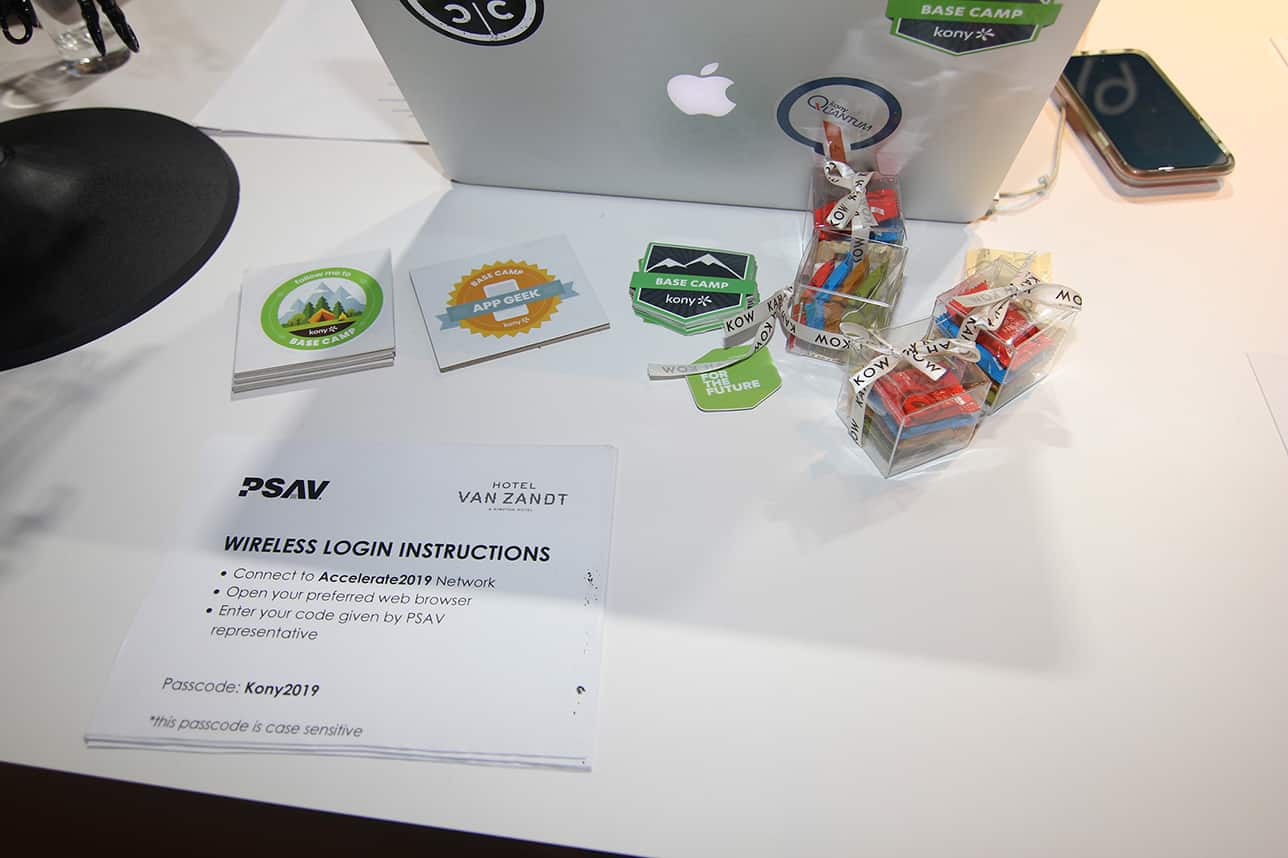 The Base Camp stickers–and chocolates, courtesy of our partner, Nexus–were hot items at the registration desk. Okay, to be fair, the wireless login instructions were probably the hottest item.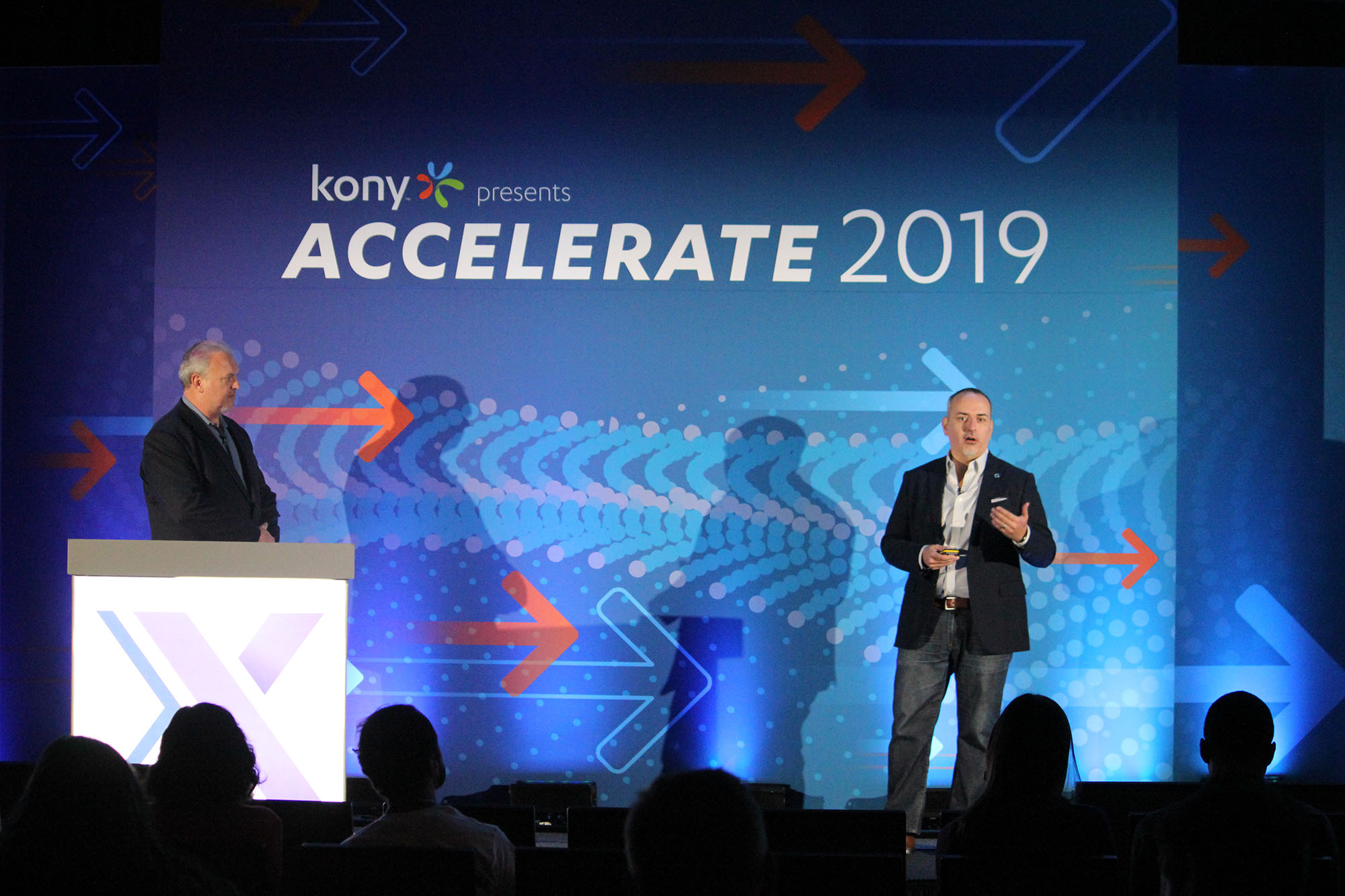 Kony's Chief Information and Security Officer (CISO), Conleth O'Connell, and Okta's VP of Partnerships, Ernesto Tey, talked about how Okta wants to unify experiences and centralize policy across apps.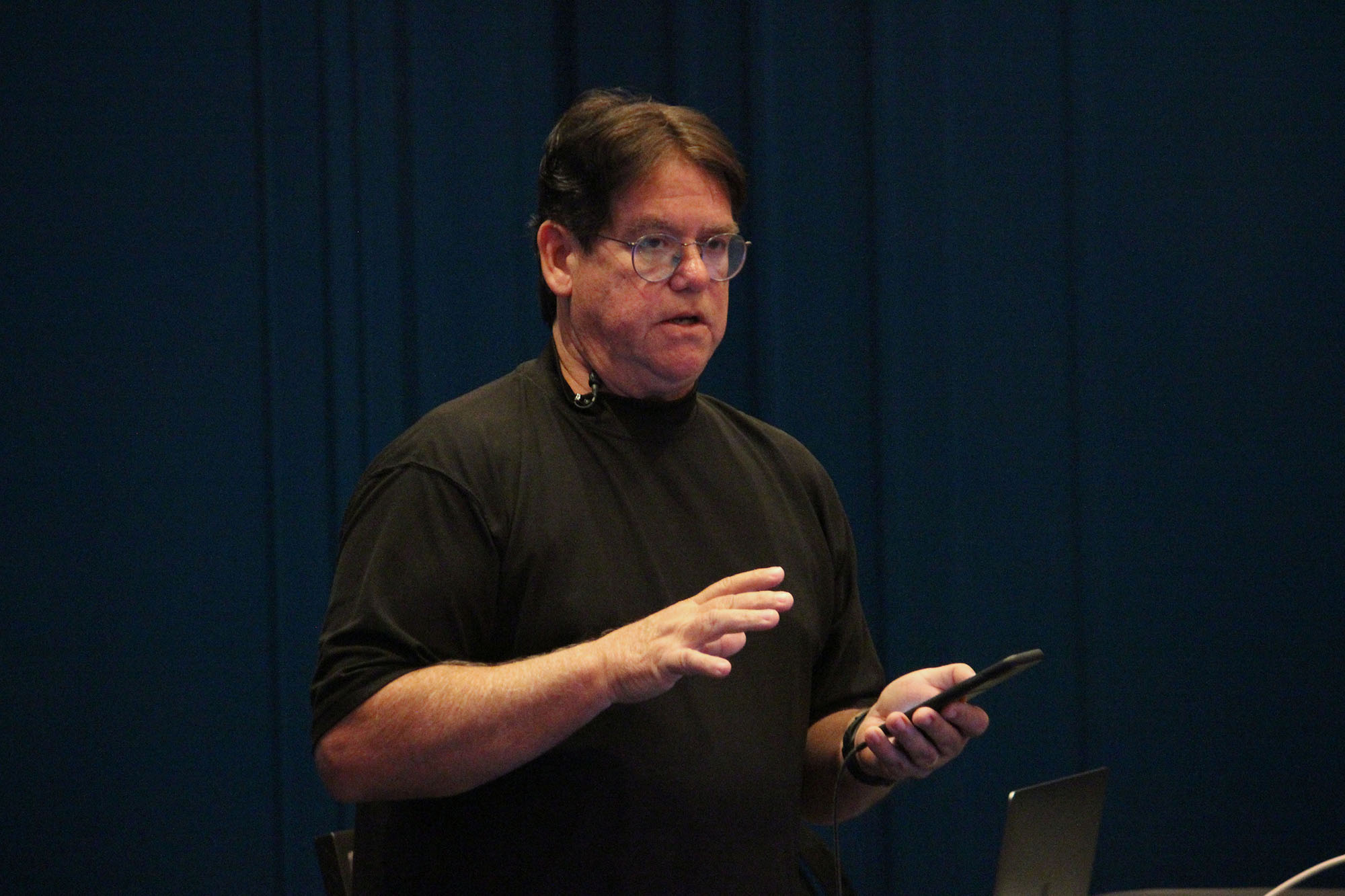 Kony CTO Bill Bodin (#MyCTOIsCoolerThanYourCTO) uses his phone to demonstrate advanced technology capabilities in the Michael's app, which was built using Kony Quantum.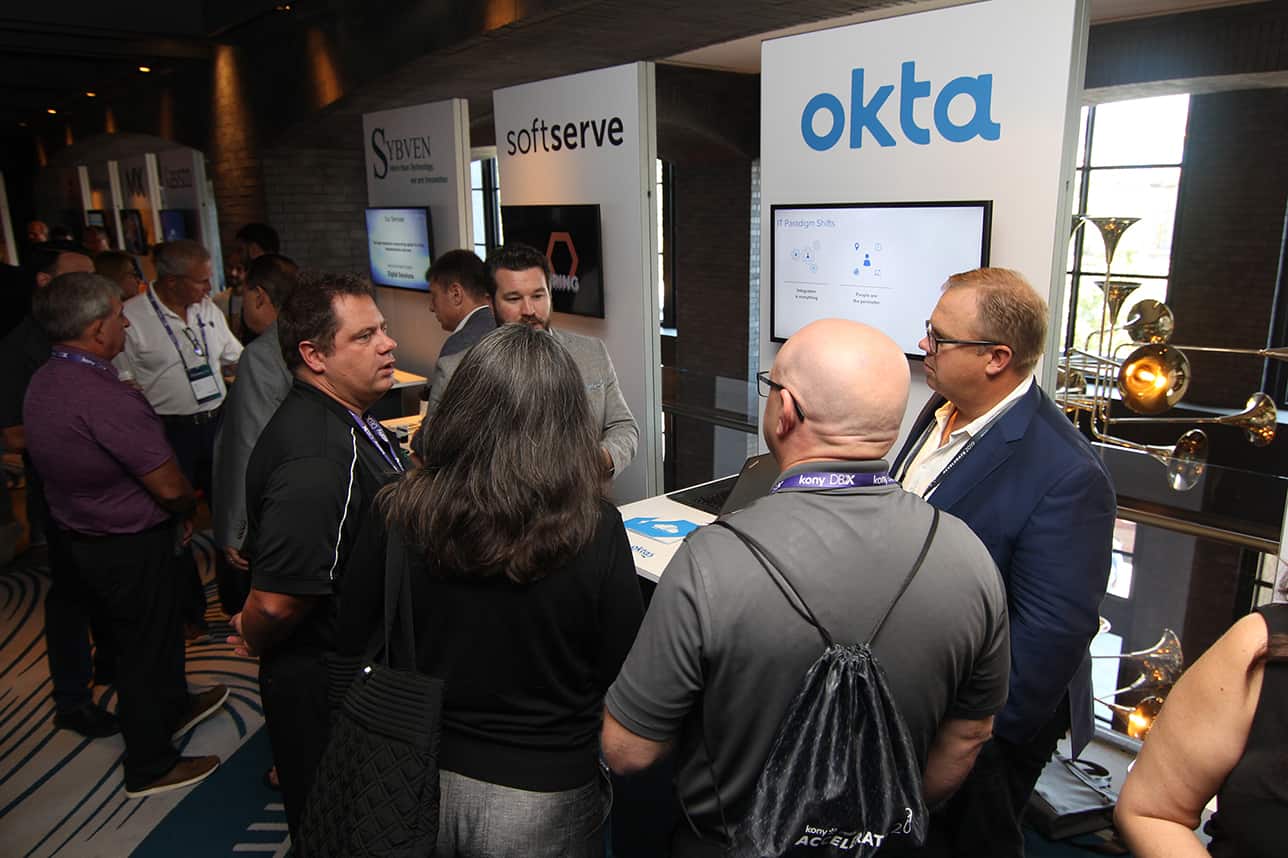 Attendees packed the Partner Pavilion during a break between sessions.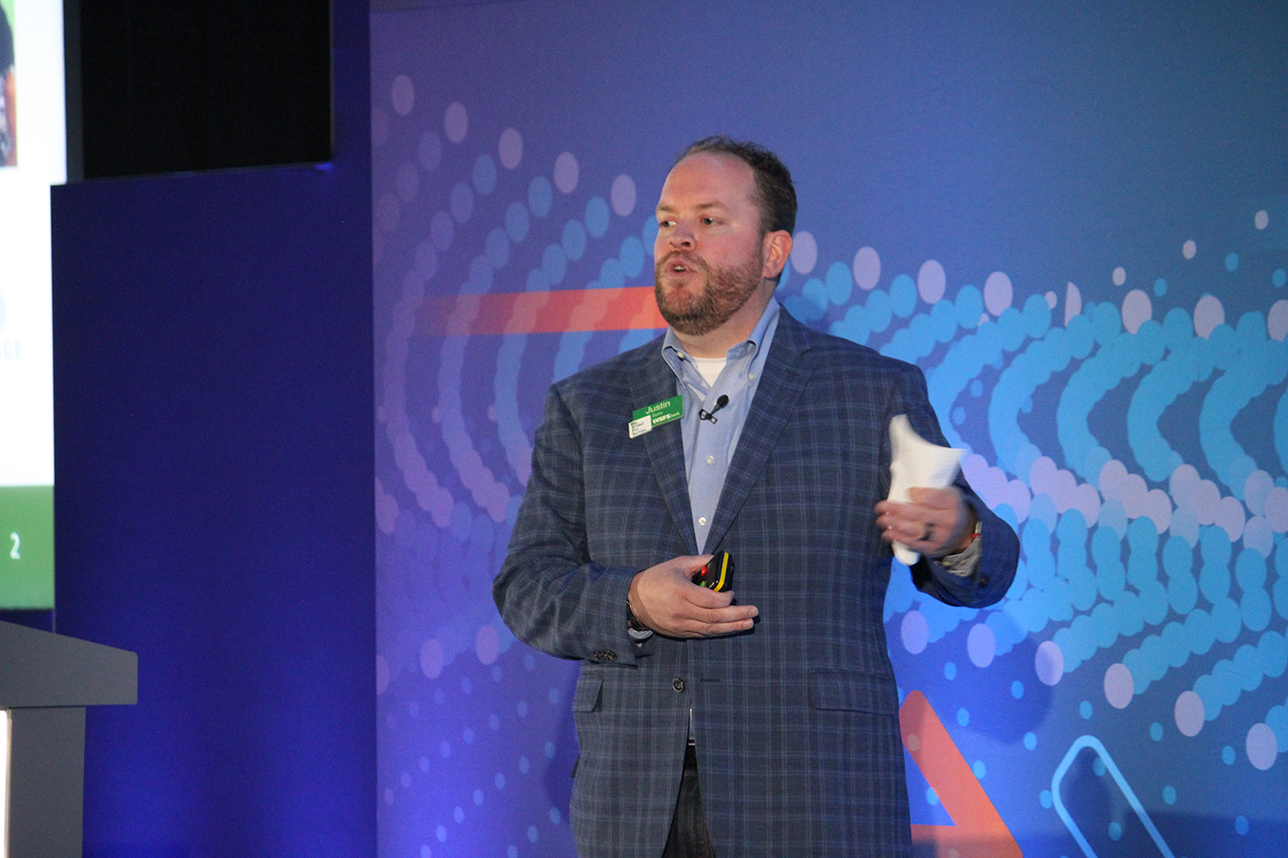 Justin Dunn, SVP and CMO of WSFS Bank, talked about how a nearly 200-year-old bank has managed to stay relevant in a constantly changing world via a massive brand and marketing campaign.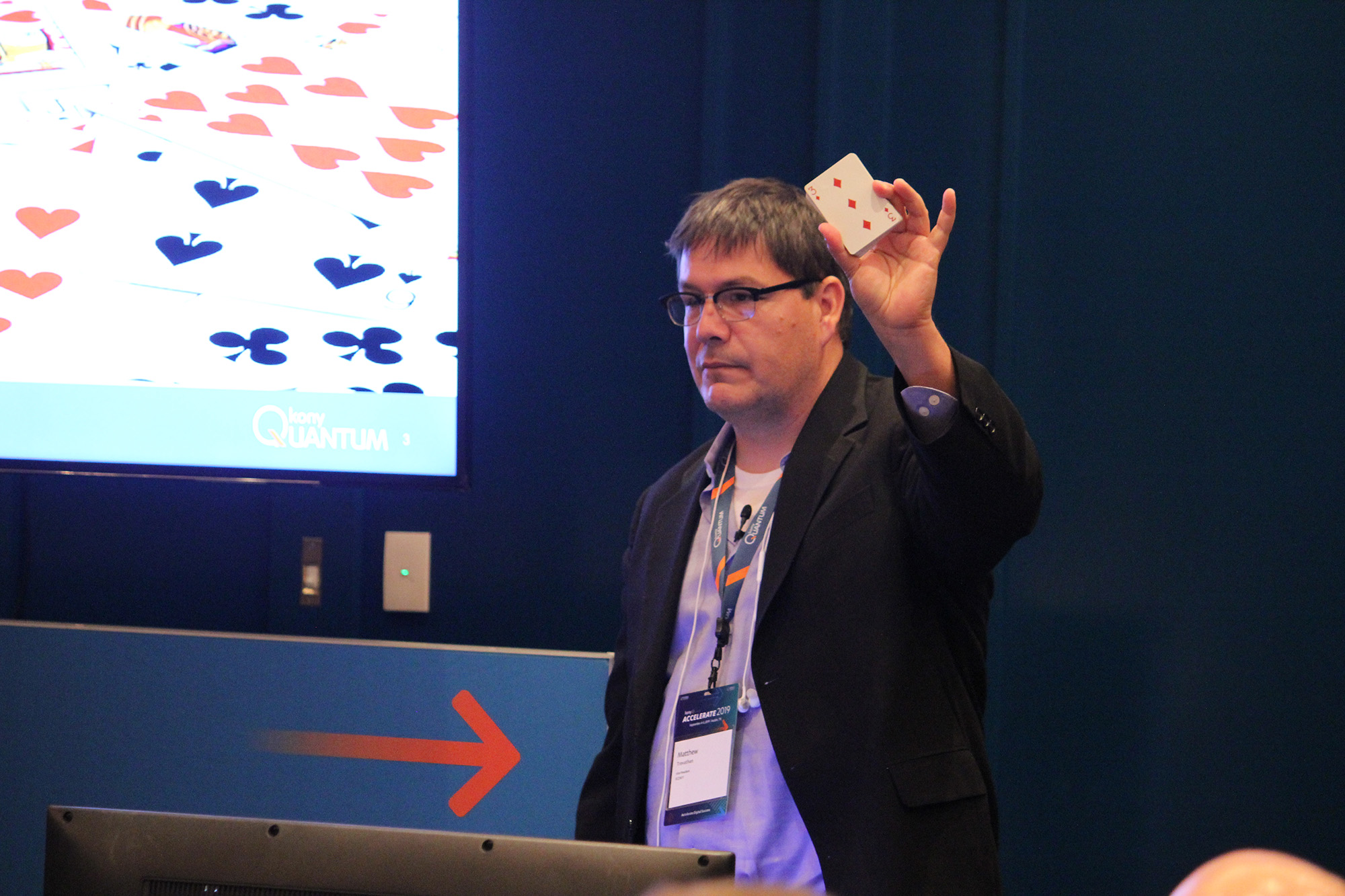 Matt Travathan, VP of Product Management at Kony, used a deck of cards and a "magic trick" (I'm using the term loosely–but it was funny, in typical Matt style) to illustrate how testing and finding defects sooner rather than later makes more sense than waiting until the end of a dev ops project.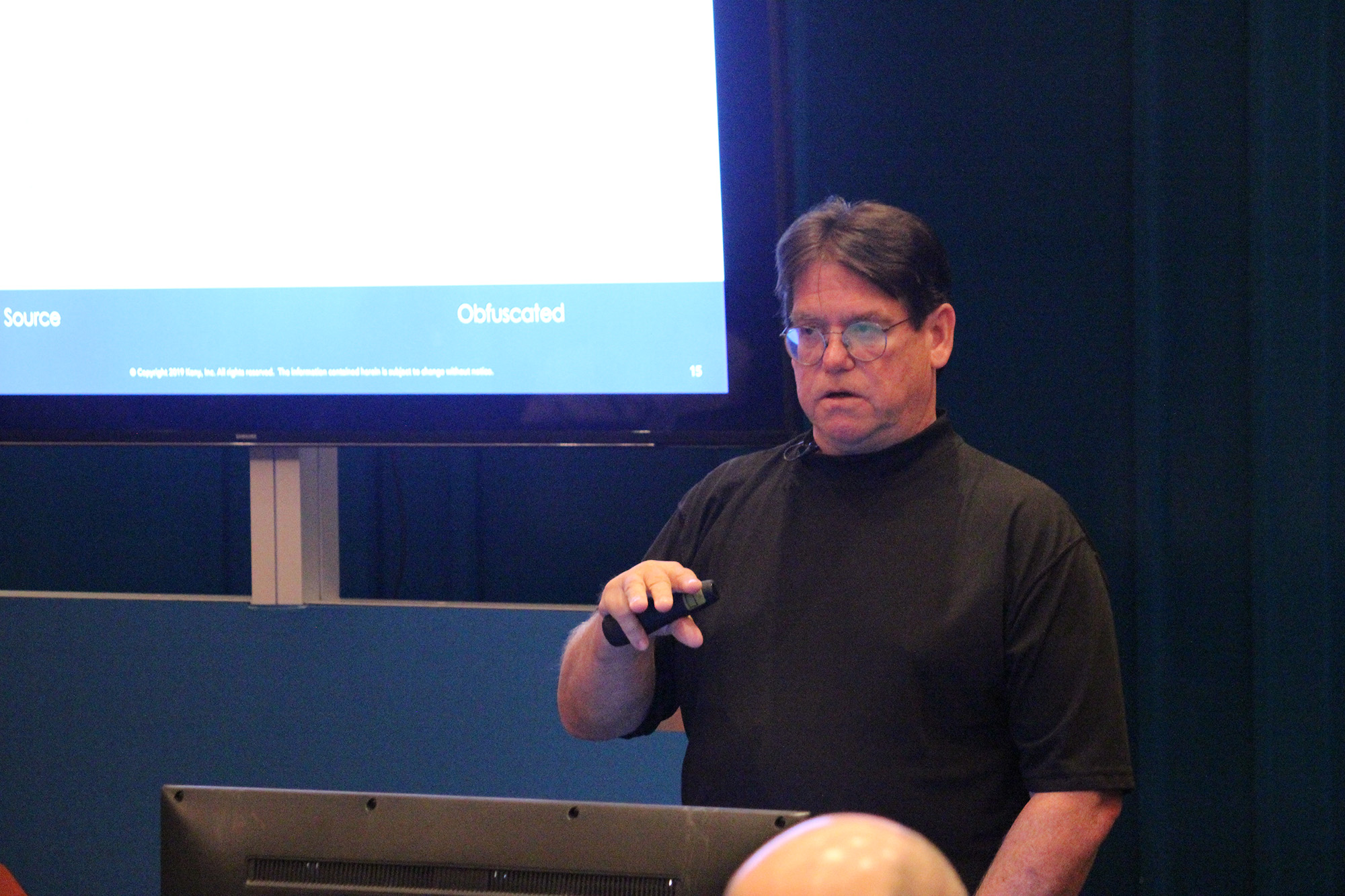 Bill Bodin talked about the sexiest topic of them all–security.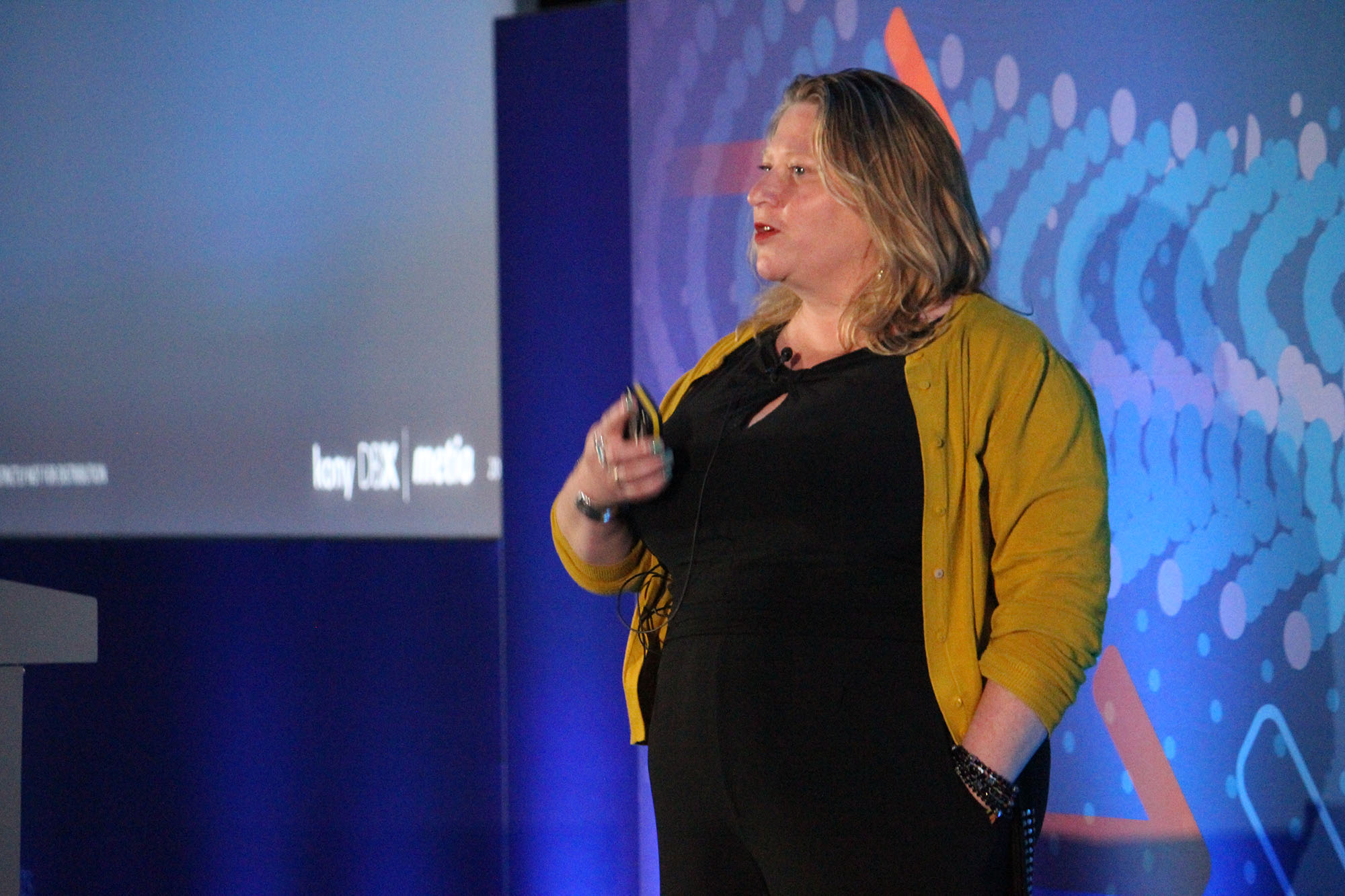 Liz High, VP of Insight and Strategy with Metia, talked about how important it is for banks and credit unions to think like brands rather than financial institutions in order to reach more customers.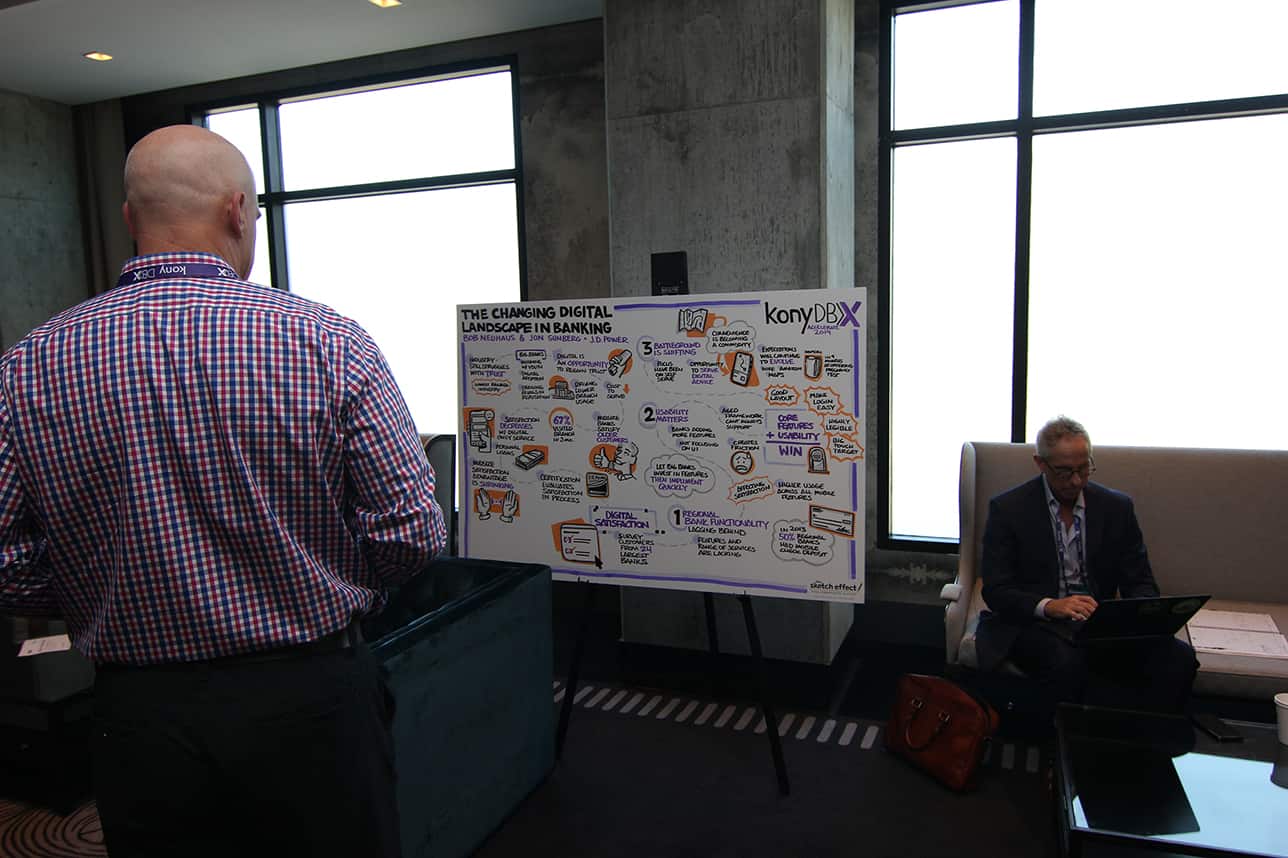 Jai Ollennu's sketches continued to be popular on Day 2.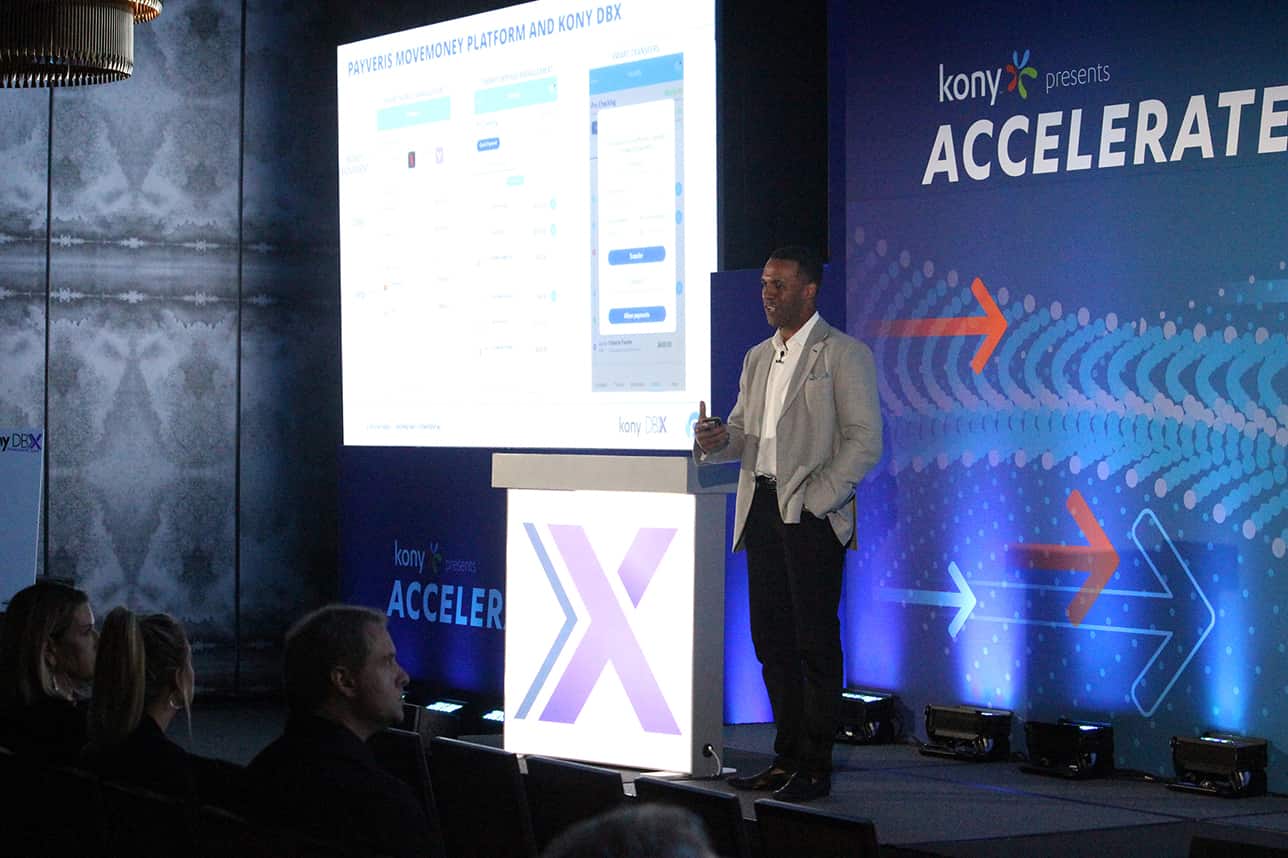 Marcell King, COO of Payveris, talked about how Fintech companies are striving for simplification and taking complications out of the user experience, and how digital transformation can help reduce friction.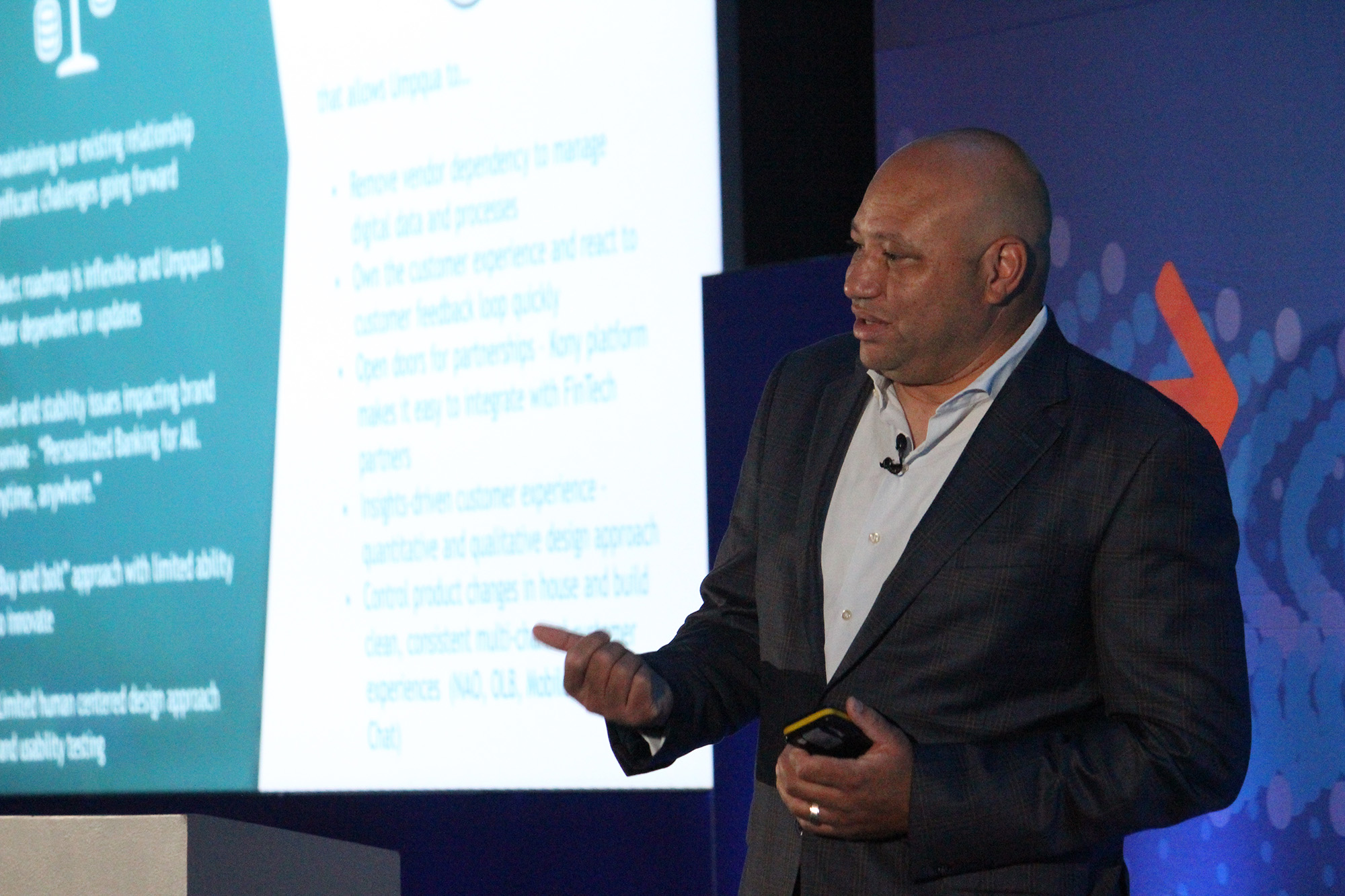 Maurice Moody, EVP and Head of Product and Digital Banking with Umpqua Bank talked about how putting yourself in others' shoes can help provide an authentic customer experience.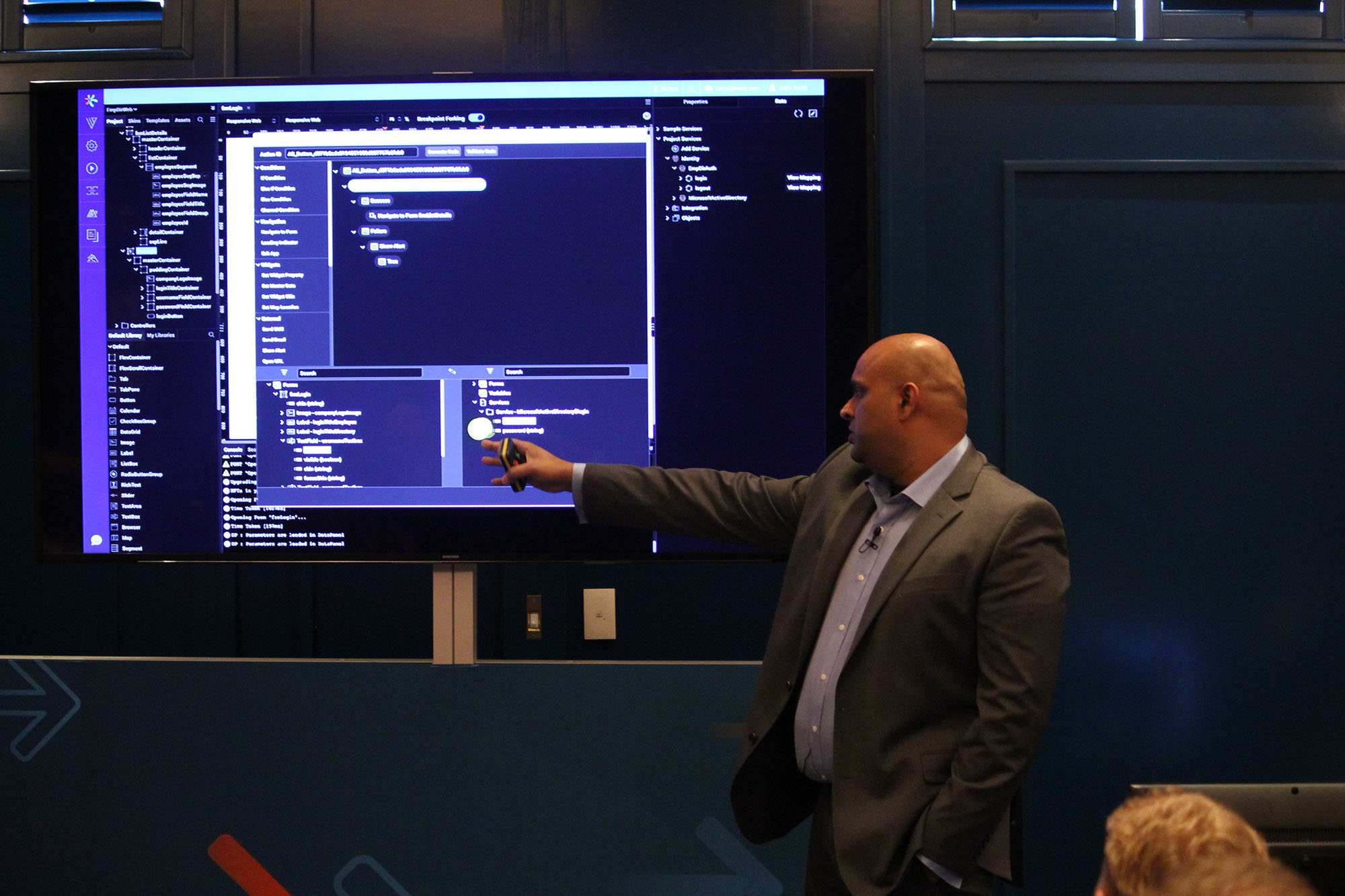 Kony's Sr. Director of Product Management, Suhas Bhat, talked about low-code integration best practices.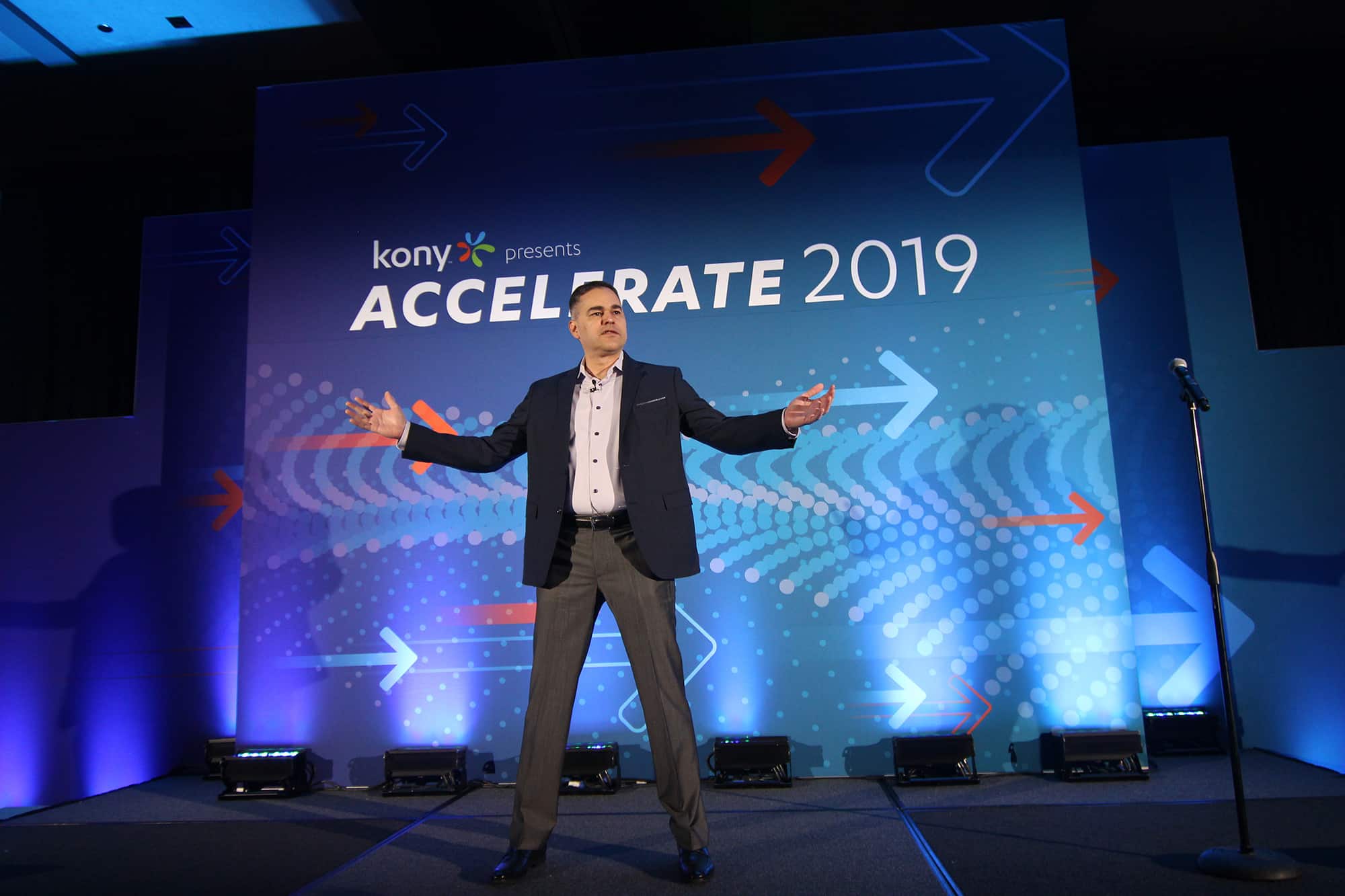 And that was a wrap on Day 2 of Kony Accelerate 2019! (Pictured here: Kony Chief Marketing Officer Carlos Carvajal) After all of the sessions wrapped up, of course there were cocktails and another chance to visit the Partners Pavilion and network with fellow attendees.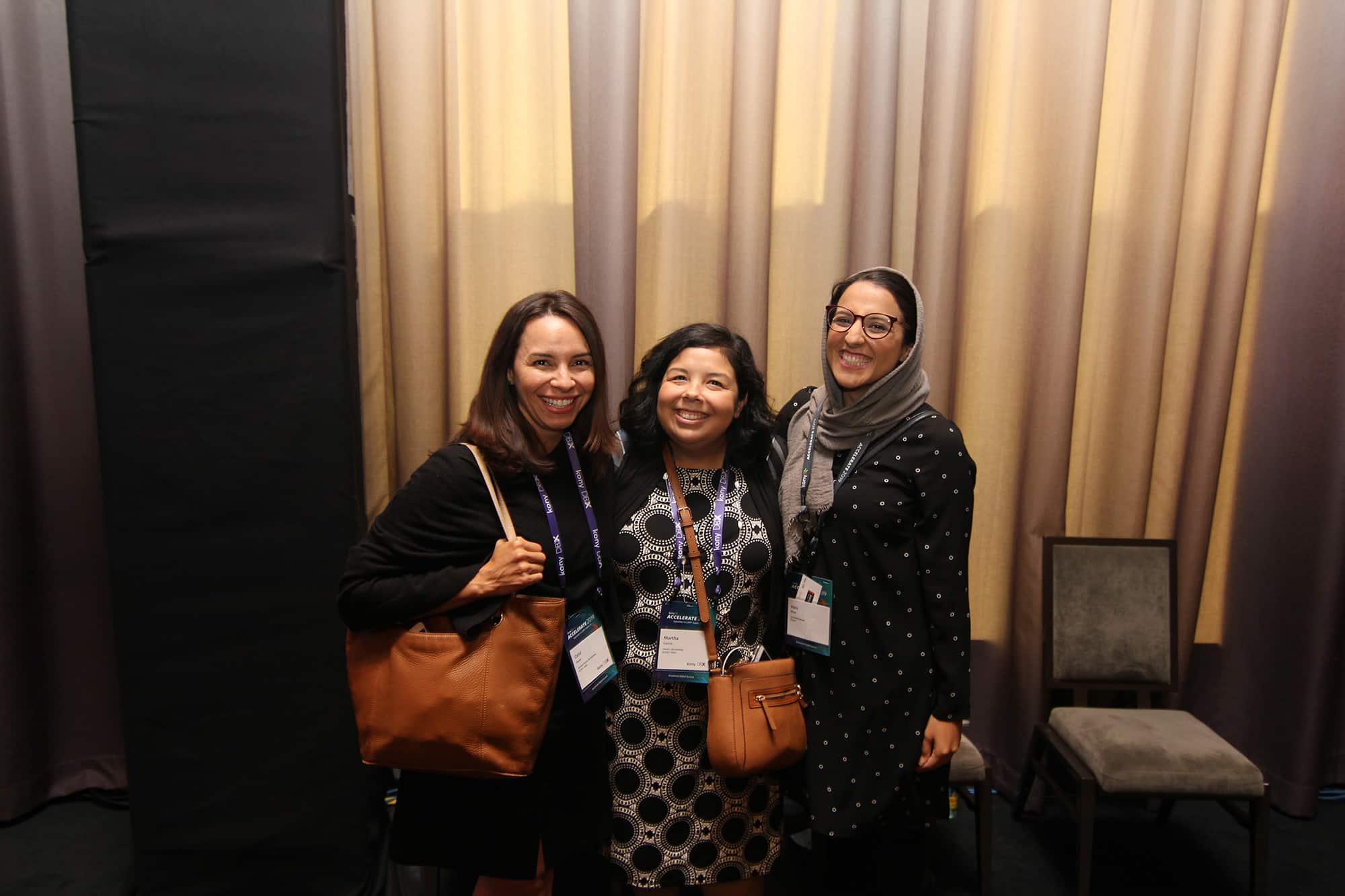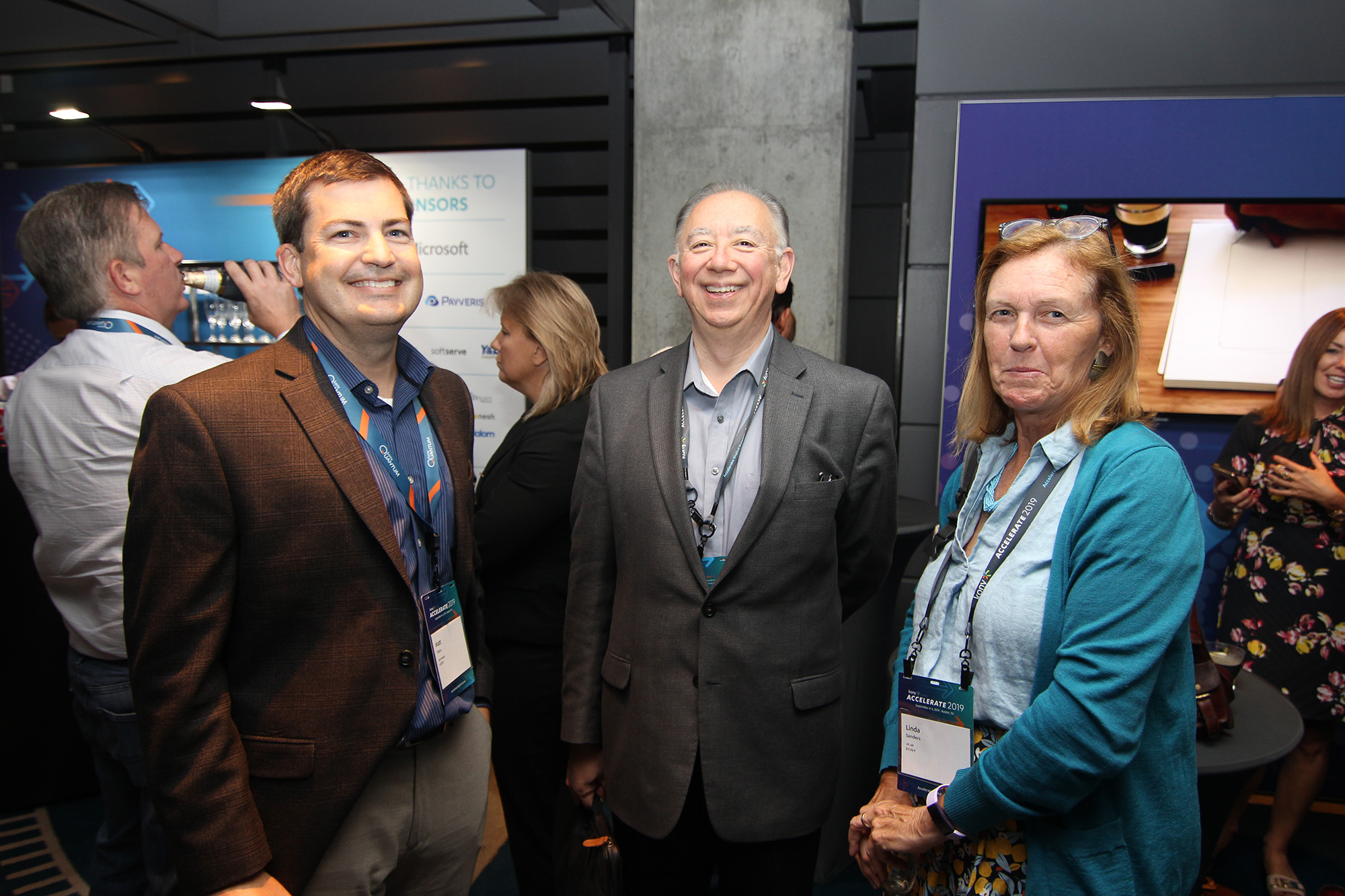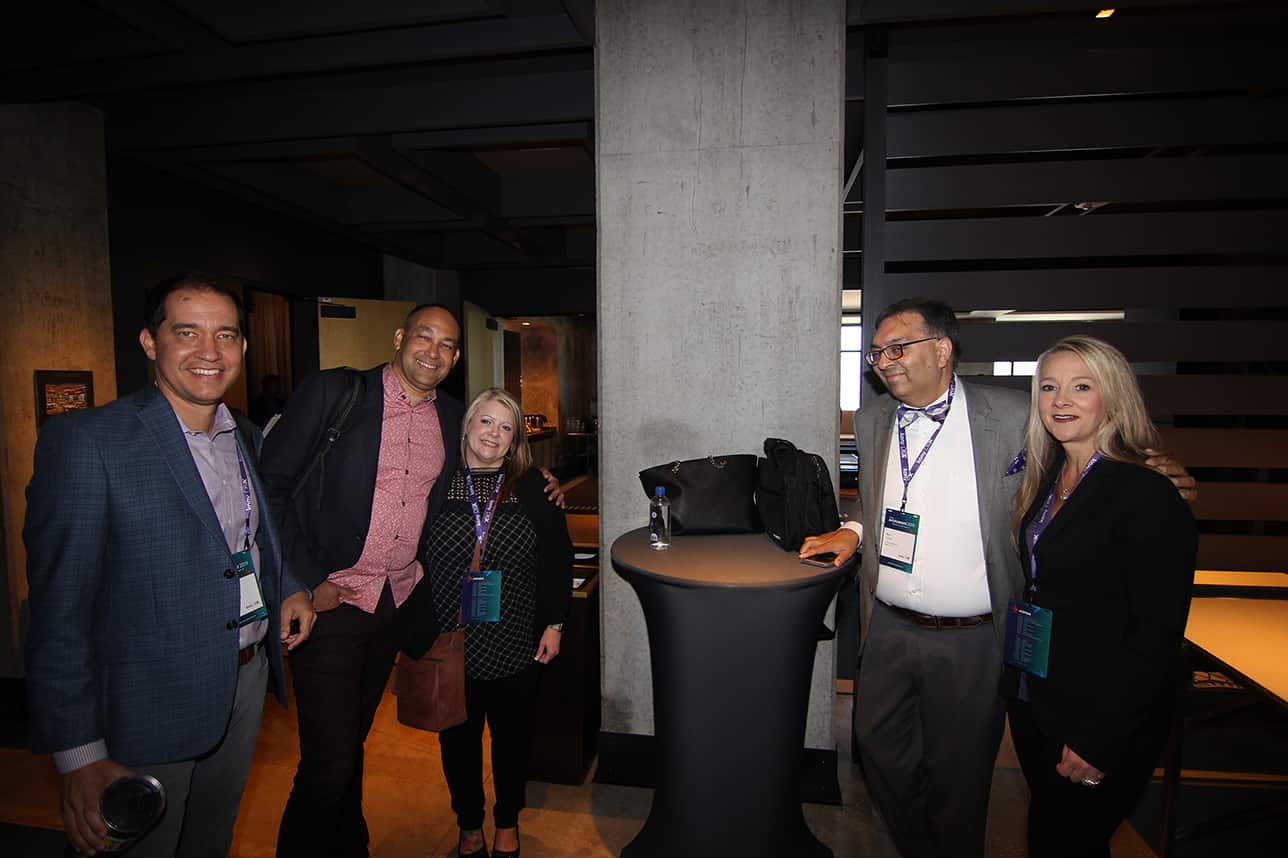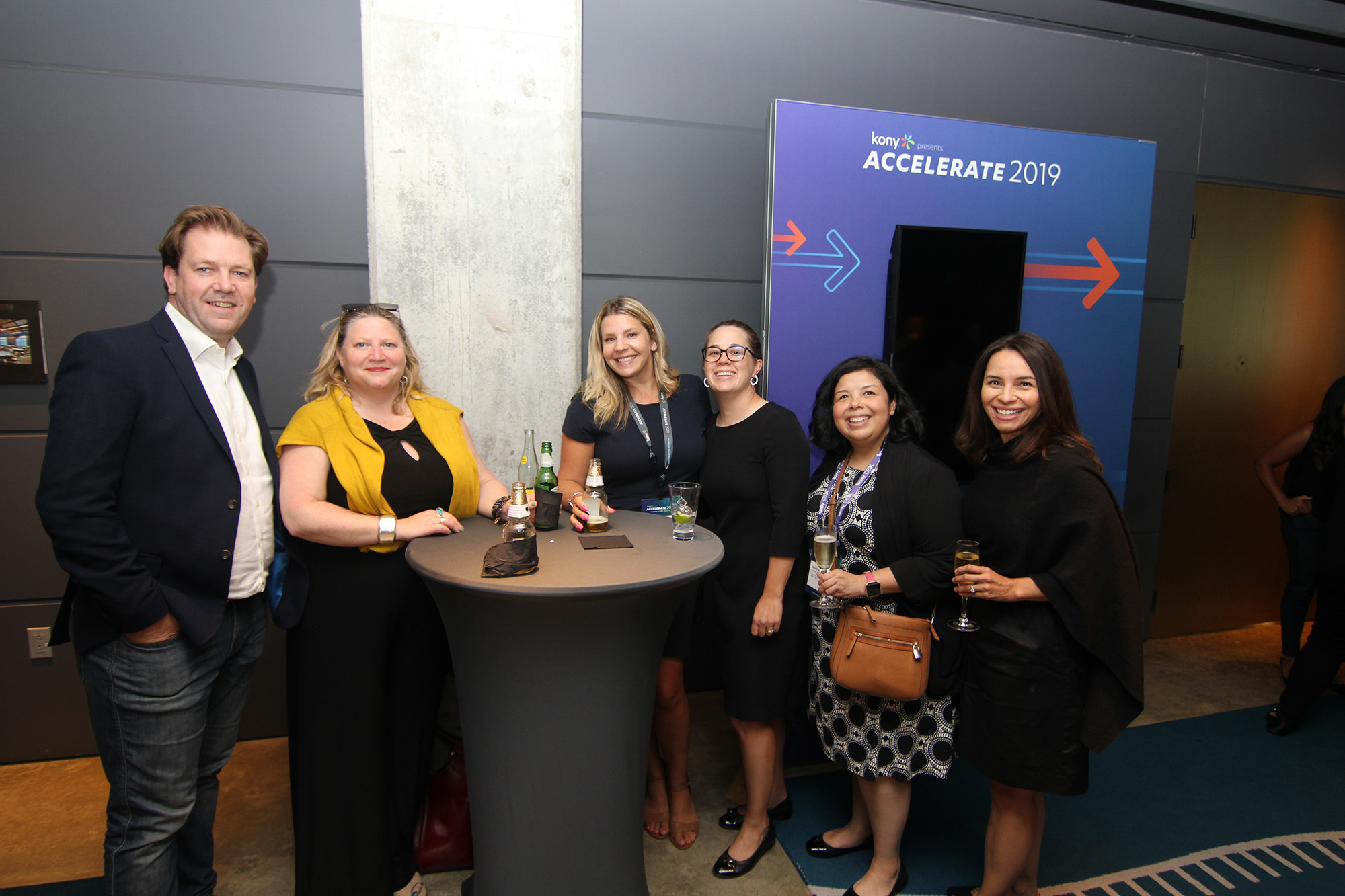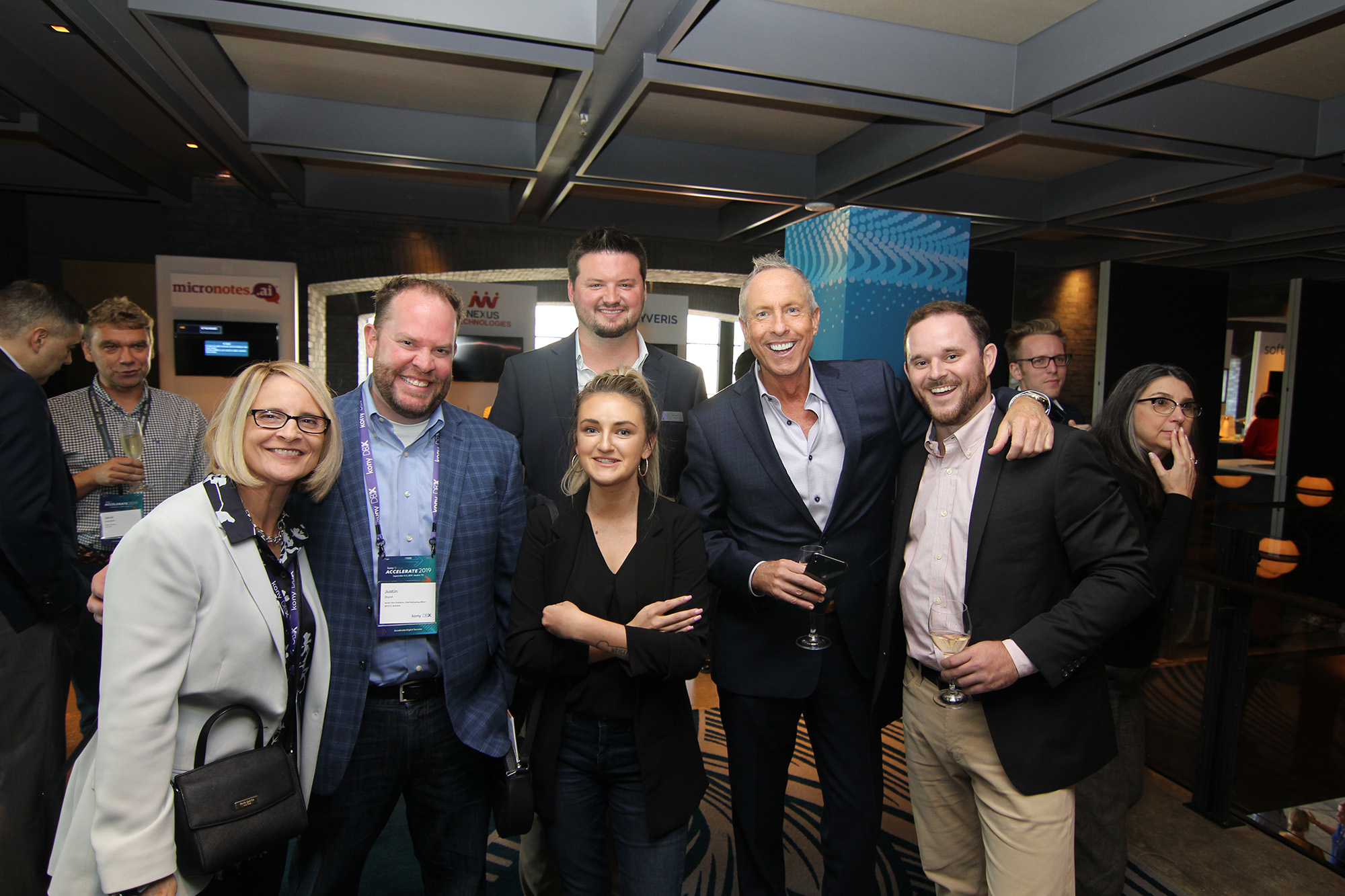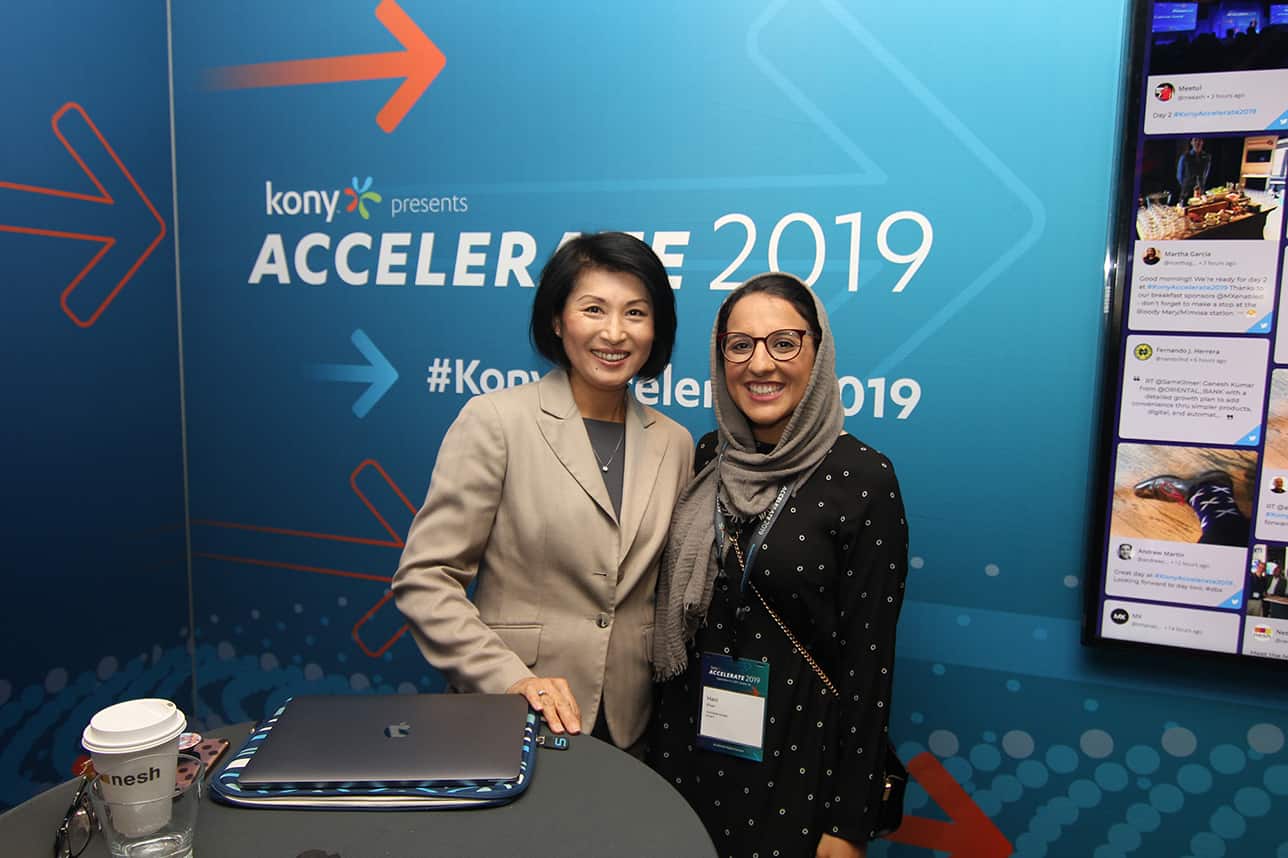 And that is a wrap on Kony Accelerate 2019! Thank you to everyone who attended and helped make it a smashing success. We hope you had half as much fun as we did, and that you learned a ton while you were here.
---
---
Latest posts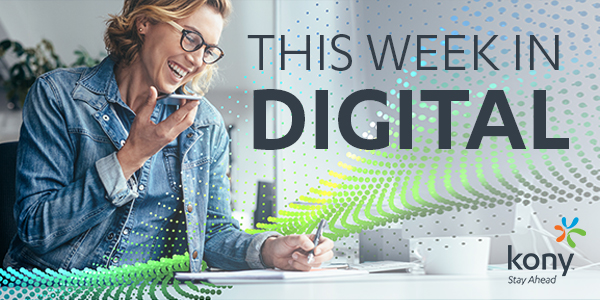 October 25, 2019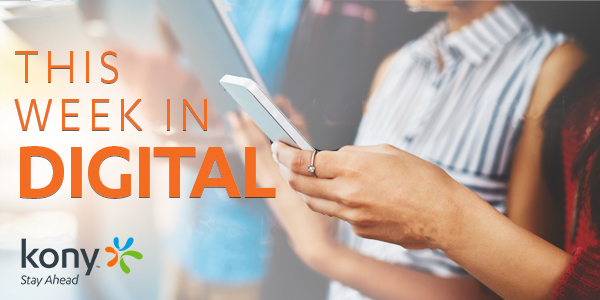 October 18, 2019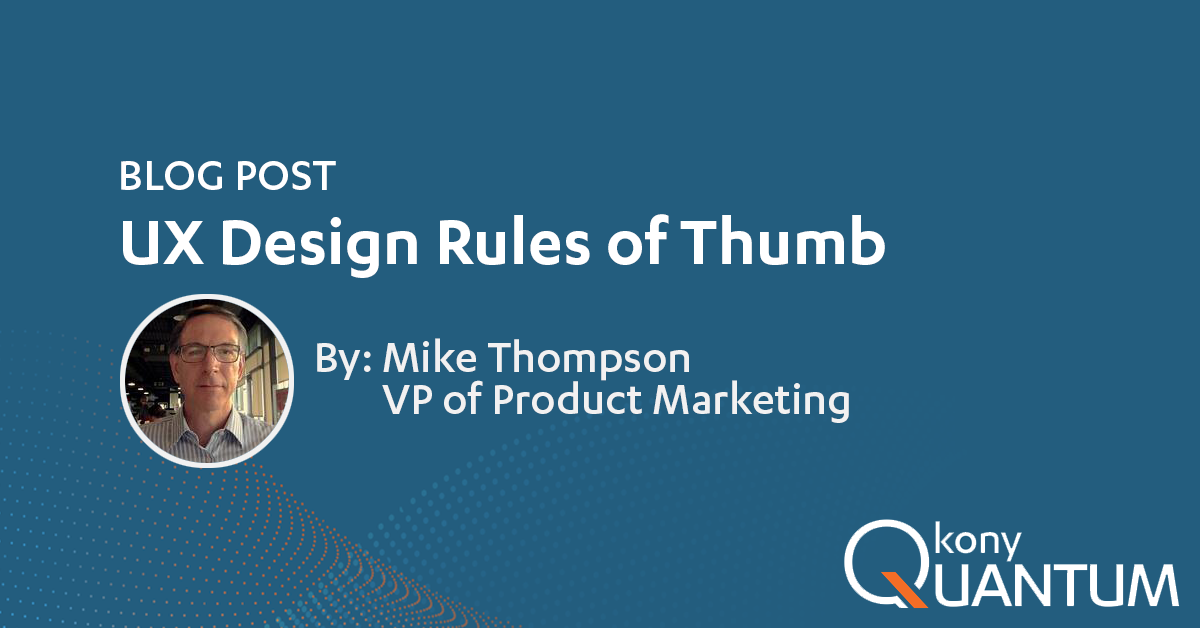 October 10, 2019