Last year was both incredibly busy and productive. Our breadth of technology exploration and integration is wide and comprehensive. Today I'd like to introduce you to several of the technologies that we're working on and give you both a perspective and sense of how that technology can benefit digital transformation.
Chatbots and Conversational Applications
This includes research and implementations across the chat and messaging industry and includes natural language processing, machine learning, and data analytics. We've engineered chatbot capabilities into our digital banking, field service, and sales applications.
Visual Recognition
Our deep dive into this technology sphere uncovered some compelling technologies that are capable of producing very accurate results. Our partnership in this area with Box was demonstrated at AWS Re:Invent and was engineered into field service scenarios.
Speech Recognition
Speech Recognition was integrated by the team into several applications, including large scale Entertainment Programming Guide apps that could then be navigated by voice, including voice activation.
Text to Speech
Text to Speech became an integral part of implementations where Speech Recognition excelled. We're using both of these capabilities together to change the retail business and also in digital banking to create completely conversational capabilities.
The Internet of Things
IoT is playing an increasingly important role in omnichannel and digital transformation. Our latest implementation bridges the world of IoT with that of Augmented Reality – resulting in real-time AR overlays for complex industrial environments, including healthcare environments such as hospital rooms. I'll do a special blog for this!
While our mature, platform wearable support continues to lead the industry for omnichannel apps, our research on TV and Vehicle Platforms is taking off. Think about it – your next application may not be simply mobile or desktop web, but rather a SmartTV, Apple CarPlay, or Android Auto app. We're simplifying the process of creating these apps as a natural extension to your more traditional projects.
Augmented Reality
Augmented Reality is poised for aggressive adoption and we're taking the approach of automating and orchestrating augmentation layers. This elevates AR from the boutique solution where graphics artists had to create complex augmentations into a realm where existing enterprise data is used to allow retail products to "unbox" themselves, and overlay features, social comments and ratings on demand. This will give buyers an entirely new perspective on retail shopping. Since I'm just back from NYC, having given my presentation on Retail Technologies, this will likely be my next Blog topic coming up very soon.
Location Services
We've integrated Geolocation, Store-level navigation and beaconing into RTLS and SLAM-based solutions and provided a major retailer with precise product location capabilities for in-store shoppers.
Security
Security solutions saw the birth of our HawkEye Security scanner. While this is in Beta test internally today, we'll be adding external customers to the list of early adopters. My group is also driving efforts with respect to GDPR or General Data Protection Regulation. We're applying our ISO 27001 framework to this to ensure that our customers can rely on the Kony Platform to support GDPR. Our Next-Gen Authentication capabilities are also growing rapidly with multi-platform facial recognition and voice authentication.
Mobile Payments
Commerce systems integration now includes Apple Pay, Android Pay, and Samsung Pay. We're also pioneering omnichannel solutions in Blockchain, delivering integration with our platform through KonyFabric APIs. Our Blockchain Hyperledger support will create an ecosystem with the first integration in our newly announced Digital Banking initiative.
In closing, Kony is making a large investment in delivering AI capabilities directly in our platform. Business stakeholders, designers, and developers will take advantage of AI-based expert guidance in the Kony platform. More on this as a special Blog topic!
As you can see 2017 was a very productive year for us at Kony. I hope you'll look forward to my frequent blogs in 2018, Starting with my perspective on Augmented Reality!
---
---
Latest posts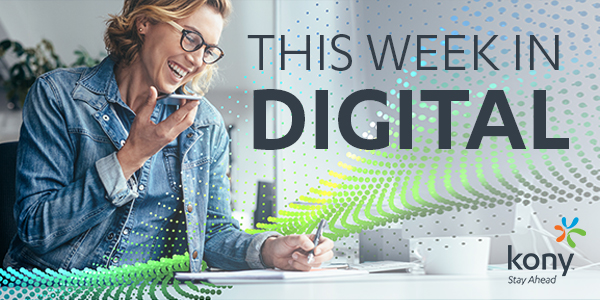 October 25, 2019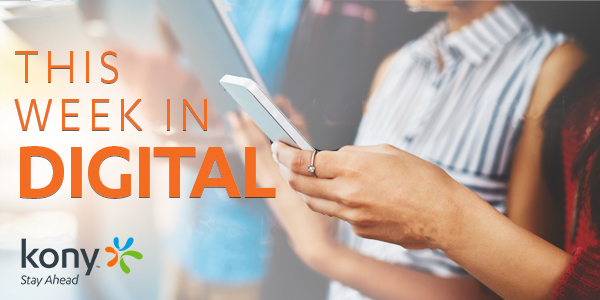 October 18, 2019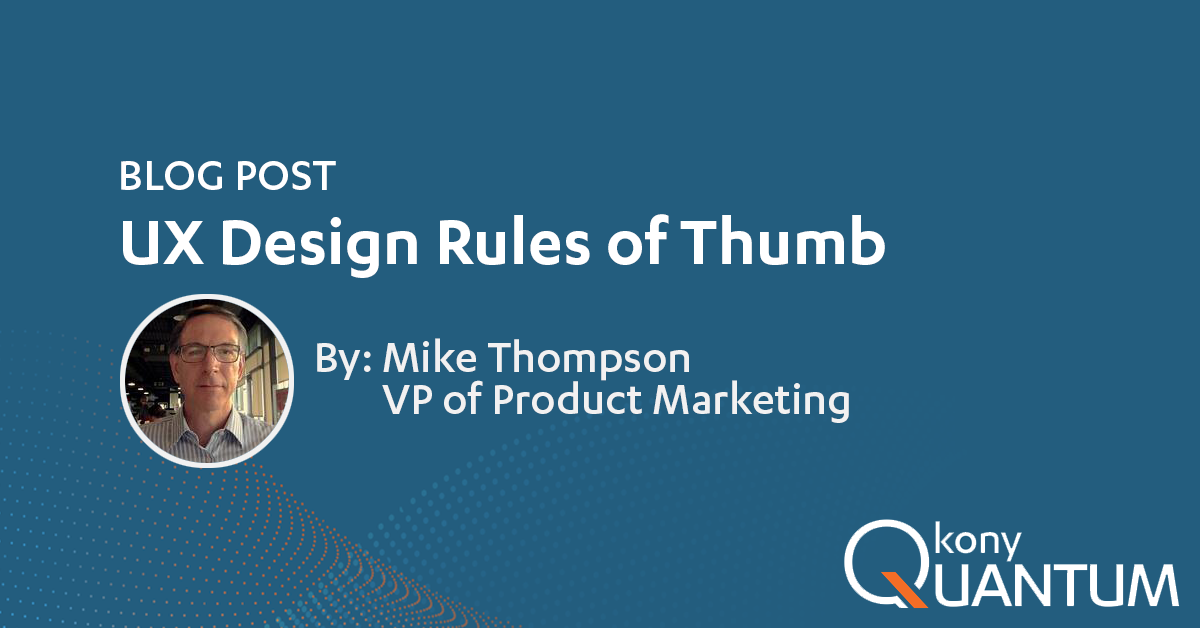 October 10, 2019