With 1.7 billion smartphones on hand worldwide and an average of 26 apps downloaded per phone, businesses overall have done a good job of convincing customers to download their apps. However, app installation alone doesn't guarantee app usage. It certainly doesn't ensure monetization of mobile apps.
Let's look at retail as an example. Mcommerce has exploded. At 19% of U.S. ecommerce market, mcommerce is projected to show double-digit growth through 2018. But while the traffic from smartphones and other handheld devices is growing, conversions on mobile are not growing proportionately. They are still lagging their desktop counterpart.
So, what will it take to move app users to the next stage in the conversion funnel? What will it take to increase conversions and gain customer loyalty on mobile apps? The answer to these questions is pretty simple. The key to conversions on mobile devices is to never lose sight of the mobile journey of the app user. The questions to ask then are:
Can we nudge along app users in their mobile journey with helpful information that will enable them to successfully complete their task or transaction on mobile?
How do we know where they are in this journey?
How can we meaningfully engage them within the app at the right mobile moment so they keep coming back for more?
Clearly, engaging all users in the same manner is not the answer as no two mobile journeys are the same. This requires a solution that can personalize engagement on mobile apps in real time.
Some critical points to think about are:
1. The mobile journey has to be interactive
Such a solution should give both businesses and customers the ability to interact with each other from within the app itself. These interactions could be through push notifications, in-app messages or chat/conversations. The whole idea is to have an array of messaging formats available with the ability to build content and CTAs, and capability to have two-way conversations within the app.
2. The mobile journey has to be real-time and contextual
Real-time responses to help complete the customer journey are critical when it comes to apps, which are synonymous with convenience and sense of urgency. In addition, a communication without context is not very meaningful and can quickly become a nuisance for customers. As a result, any interaction with app users has to contextual and be triggered based on their in-app activity in real time.
3. The mobile journey has to be predictive
Last, but certainly not the least, a solution that can drive conversions should be able to understand user journeys and predict the user intent to be able to present the right message at the right time to the right user. Such a solution requires the ability to extract new context attributes, see where users are getting stuck while navigating the app, and build predictive actions to influence outcomes within the app.
Let me give you an example. Suppose you are looking for a coffee maker. You do a search on Google and you select a link to the store ABC. You are taken to the mobile website or the app of the store where you continue your research by comparing different brands. Some 30 minutes go by and you still haven't added a coffee maker to your cart. What can the app do to help you make this decision? Can it pop up a message saying, "Here is a link with comparisons of different brands in the $XX price range." Or "Here is the link to customer ranking for brands of coffee makers within that price range." Now that's helpful and impressive for sure!
Intelligent solutions can help businesses select appropriate message or interaction based on customer profile, what they are doing in the app or the size of the transaction. In-app messages and in-app chat can serve savvy users on the go, while the über loyal club can demand a context aware phone call and get one. This provides the app user a highly personalized, real time, seamless user experience that minimizes fallout and maximizes customer success and conversions.
Interested in increasing your mobile conversion rates? Check out our partner ZineOne in the Kony Marketplace.
---
Latest posts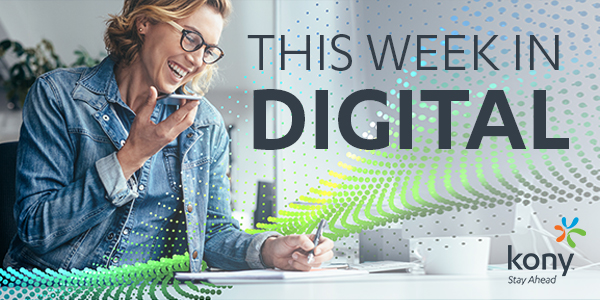 October 25, 2019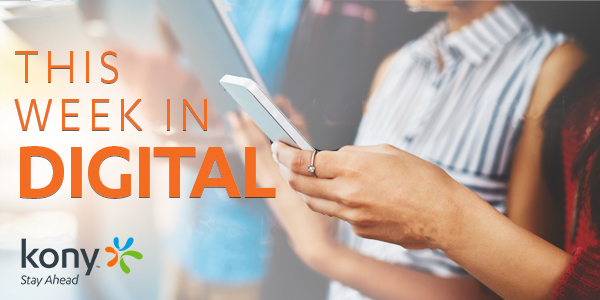 October 18, 2019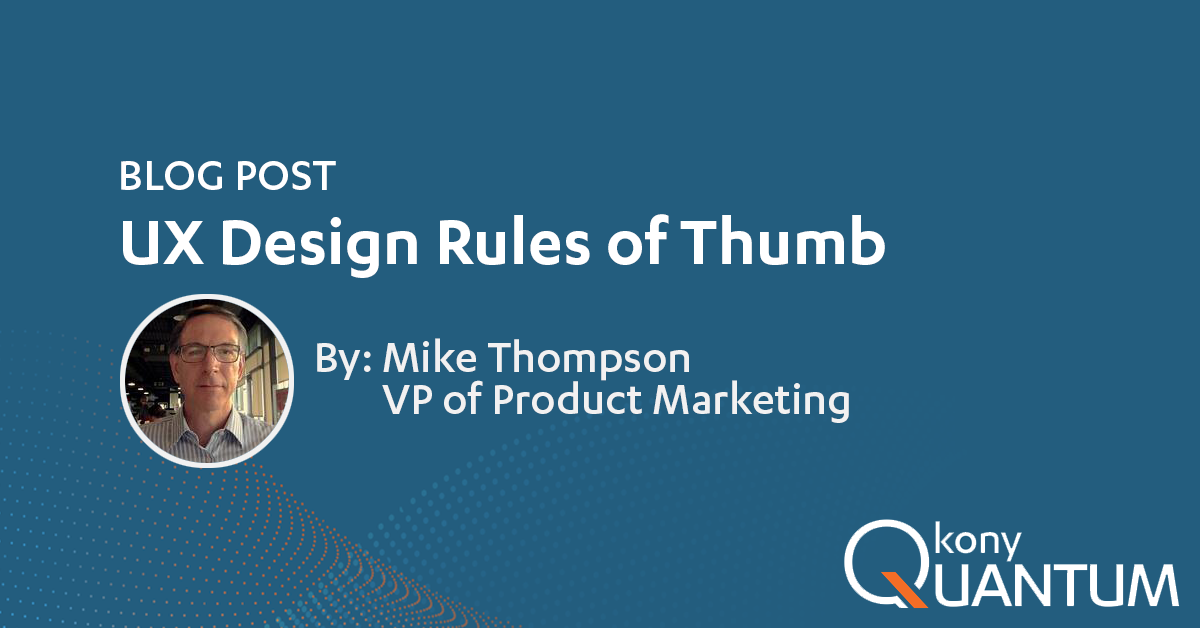 October 10, 2019