When mobile apps first arrived on the scene, they were the next big thing in digital convenience. Unlike websites, apps could be downloaded to your mobile device and used offline with a slick user experience that far eclipsed anything mobile websites could offer.
However, users are now realizing the limitations of native apps. Every time a user wants to access a different service, they have to first go to the app store and wait for it to download. This in turn clogs the device's memory and uses loads of data.
According to the numbers, consumers are growing tired of downloading apps from an app store. Based on ComScore's most recent U.S. Mobile Apps Report, the average consumer downloads zero apps per month. Needless to say, that's terrible for engagement.
On the other hand, traditional web applications lack the performance and user experience that users love about apps. Hybrid apps (using Cordova) tried to overcome a part of this but still needed to go through app approvals and app downloads, causing interruptions in customer engagement.
Savvy companies are switching to a new type of app development that harnesses the best of both worlds. Called Progressive Web Apps (PWAs), this emerging technology works with all major platforms, so consumers don't need to download anything to get the mobile app experience. PWAs are the future of app development; here's how developers can get on board.
Why Consumers Love Progressive Web Apps
At the most basic level, a PWA is a mobile app that works anywhere. It doesn't require a consumer download. Instead, thanks to Java-Scripted service workers in the background, PWAs provide performance similar to native apps—complete with push notifications, location services, self-updates, a secure connection and connectivity independence—delivered through the web. But PWAs are far more sophisticated than your average mobile website. While an app requires a visit to the app store and numerous permissions, a PWA can be accessed just like a webpage—with a single click.
Best of all, since PWAs rely on JavaScript, they can work on almost any device or browser framework. Users can save progressive apps on the home screen, but behind the scenes their function is akin to bookmarking a website.
PWAs remove the friction between apps and typical consumer browsing habits. When a website insistently nudges a viewer to download the native app, it must first garner considerable buy-in from the user. But users act on impulse, and are losing patience with the lengthy app download process. According to the latest report from Gartner, users are overwhelmed by the number of apps and have hit a ceiling on the number that they are willing to install on their devices. In response to consumer app-fatigue, the report predicts that by 2020, around half of native apps will have been replaced by PWAs. As more companies embrace PWAs, the ones who don't will be left behind.
How Developers Can Get Ahead of the Curve
Progressive apps are already taking the web by storm, but they're far from perfected. Designing an effective PWA is easier said than done. Currently, on the Google Lighthouse web quality measure, according to a survey, only 1% of PWA's score a 60/100 or higher. But rather than a detriment, this is a huge opportunity for developers to distinguish themselves and create the best PWA experience.
PWA development can be made easier with the right tools. That's where Kony comes in. Kony Quantum is the only low-code development platform that supports PWAs. Kony Quantum provides low-code without limits, a next-generation low-code app development platform that delivers rich digital experiences. It follows guidelines set by Google Lighthouse, so if developers work with Kony Quantum to meet all the requirements, they should be able to achieve a 100/100 score for PWA specifications. The Kony Quantum platform is downloadable for free. Users can also go to Kony Base Camp, a centralized hub of developer resources and community.
Key pain points that companies face:
Website- Since each browser-type has different features and benefits, to create a website compatible with all browsers, the development (and resulting user experiences) had to be reduced to the lowest common denominator, making the creation of a rich user experience impossible.
Native app- The need for constant connectivity (WiFi); making changes to app required the slow process of re-publishing to the App store, and then customers had to install (or reinstall) the app, causing an unnecessary bottleneck to the experience app developers wanted to provide.
To address these pain points, Kony Quantum can help users design a Progressive Web App that allows customers to experience rich images and videos quickly, caching them in the background for viewing offline. Most developers are frustrated with having to design separate apps for desktop and mobile devices. Using Kony Quantum, users can design one app that allowed for instant access via desktop or mobile device–across all platforms.
While organizations will continue to have the need for Native Apps to provide exceptional experiences, Progressive Web Apps will help them improve user engagement. They can do this by adding an additional PWA channel or by upgrading their current web applications to PWAs. The three major app platforms—Microsoft, Google and Apple—are all pushing PWAs. Developers need to act now in order to get ahead of the curve. Through mobile browsing habits and PWA statistics, users have already made their mobile app preferences known. Many developers are already realizing that PWA will become the standard in the future, as a result the pace of PWA adoption is rapidly increasing.
Faizan Khalidi is a Senior Director of Product Management at Kony, Inc. As a member of the Kony's AppPlatform Product Management team, he is responsible for the front-end design & development platform including Kony Visualizer and the Native & Web frameworks. Before his current role, Faizan held engineering and architect roles in the Services and the Product organizations. He holds a master's degree in Software Engineering and a bachelor's degree in Computer Science Engineering and is based in Orlando, FL. Follow him on Linked in at Faizan Khalidi.
---
---
Latest posts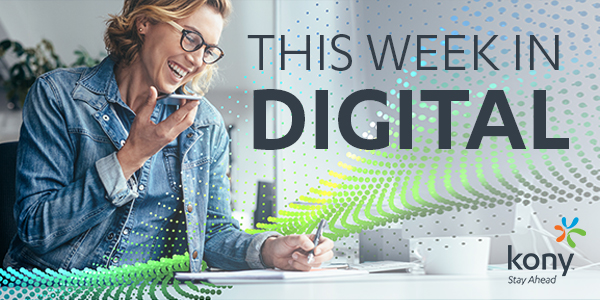 October 25, 2019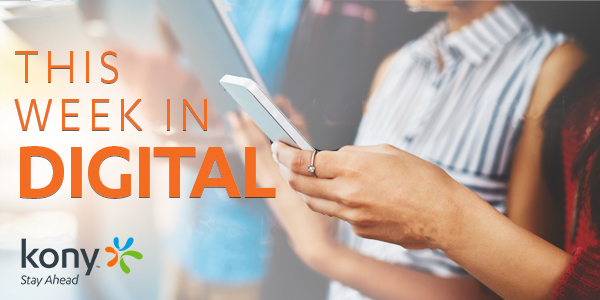 October 18, 2019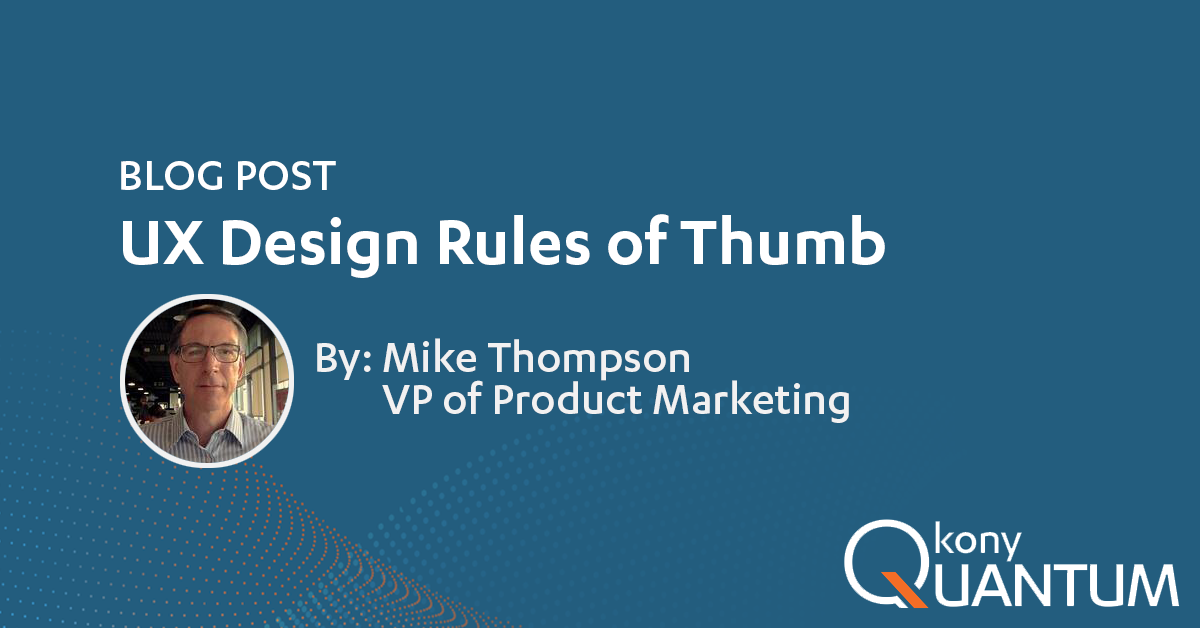 October 10, 2019