For all of us at Kony, it's so exciting to see the powerful capabilities that our new Quantum release enables. For starters, Quantum represents an entirely new level of achievement in Low-Code development. And if you've used other Low-Code development platforms, you may have been impressed at first, but quickly came to realize that the simple app you started with needed more advanced functions. All too soon, you were at a dead-end.
In order to avoid the typical limitations of low-code, we put Quantum to the test. I challenged the team to deliver a fully functioning, low-code, Augmented Reality-based app in just days. A small group of developers and designers banded together to quickly pull together a graphical design, integrate that design directly into Visualizer, pull together web services from Google, create integrations within our Kony Fabric console, integrate a third party SDK (in this case Wikitude), compliment that with our available social login components and micro services… and deliver all of this from a single code base for both iOS and Android devices. We call that app Quantum Quest.
So, let's take a closer look at the steps taken and just how fast an extremely small team can produce a consumer-level production-grade app using our low-code platform.
Like I said, the group was small. And with the flexibility that the Kony Quantum low-code platform provides, they were able to start the work as separate teams. The designer began creating visual elements in Sketch, and was able to incorporate these into Visualizer, creating an app preview that could be shared with the entire team. The app preview allowed the designer to create a functioning app and eliminate any of the intricacies of setting up platform specific build environments. Delivering a functional app which the team could then test and agree on was key to developing at the pace of digital.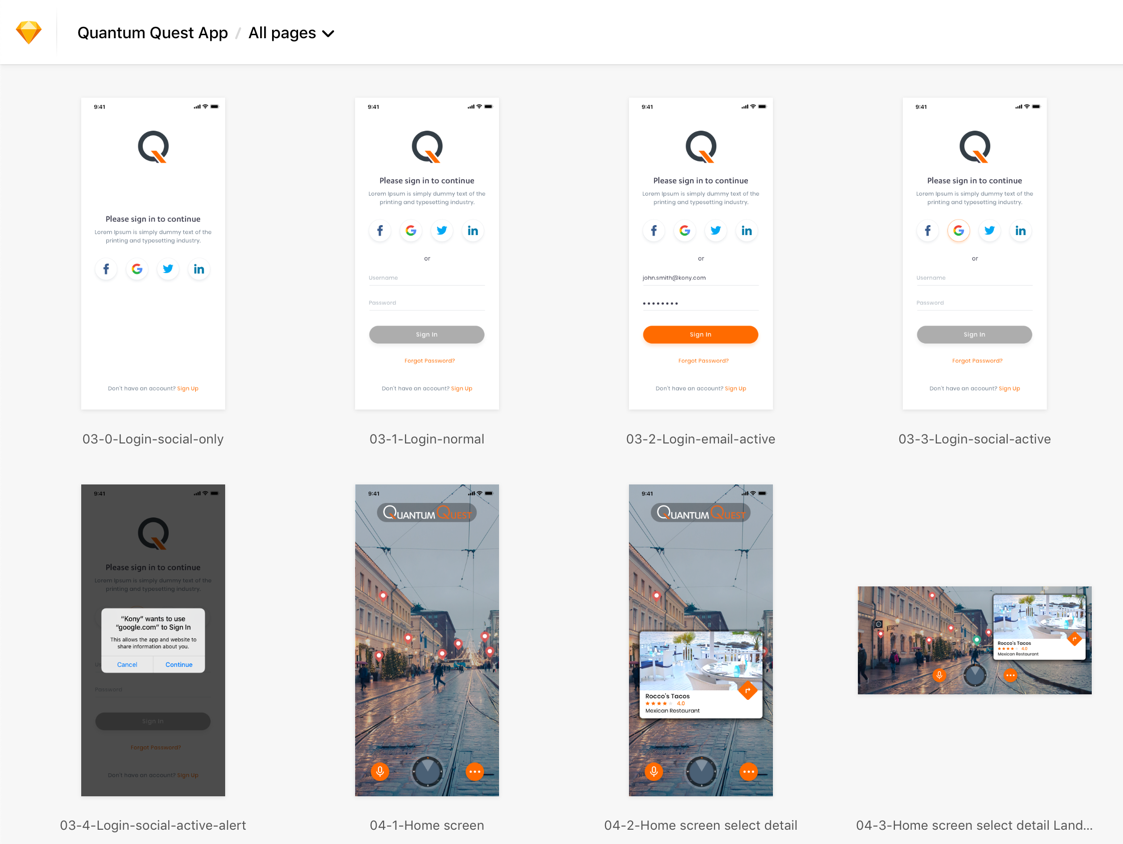 The team started with a quick design in Sketch.
Once they were satisfied with the design, the developers jumped right in and used the same code base to integrate the augmented reality and Google API functions. In this case one developer modeled the Google Places and Elevations web services through our Fabric console. This produced an omni-channel API which could then be used in both the iOS and Android versions of the app. This now omni-channel API was also optimized to provide the Quantum app layer with just the right data, boosting performance and simplifying coding. Once the simple API modeling was done, a quick publish action was all it took to bring the services live.
Next, on to creating a world class, consumer-grade application. Again, using the same low-code base. Integration was smooth and quick, and since this is an augmented reality app, experimenting with and building multiple test versions in rapid succession was essential. After all, the team here was creating a new way to look at your environment, using augmented reality, geolocation, points of interest, and giving people a new way to explore, so tweaks and adjustments to the user experience were easy and fast.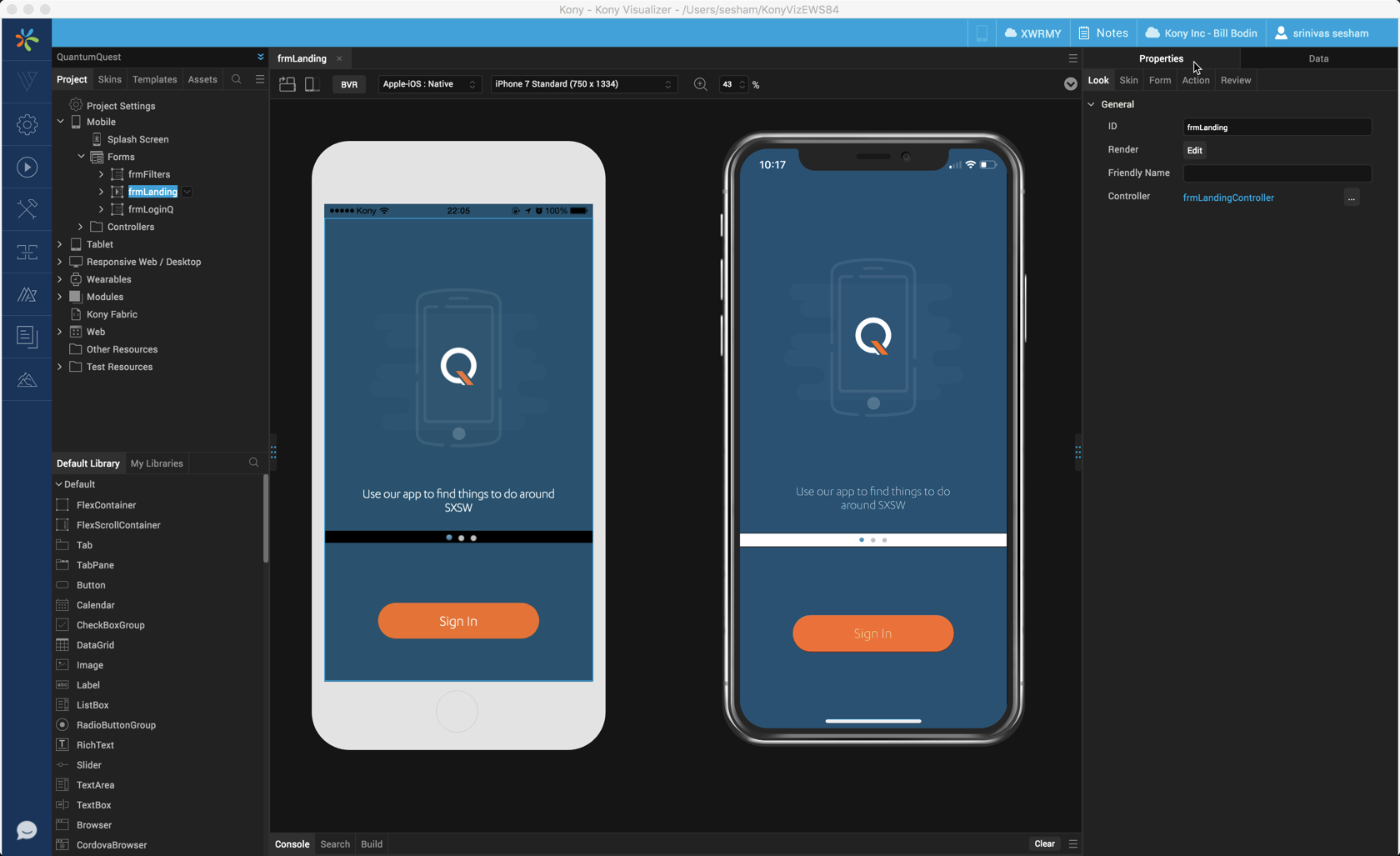 Our Visualizer IDE, showing running app previews in both iOS and Android modes
So, what about that "Low-Code Without Limits" thing? That's right, there are no limits. The Kony Quantum platform not only supports low-code development with hundreds of pre-integrated forms, micro-apps and services via the Kony Marketplace, but Quantum also supports both foreign function and native function interfaces, taking low-code to a completely different level. There is literally nothing you can't do.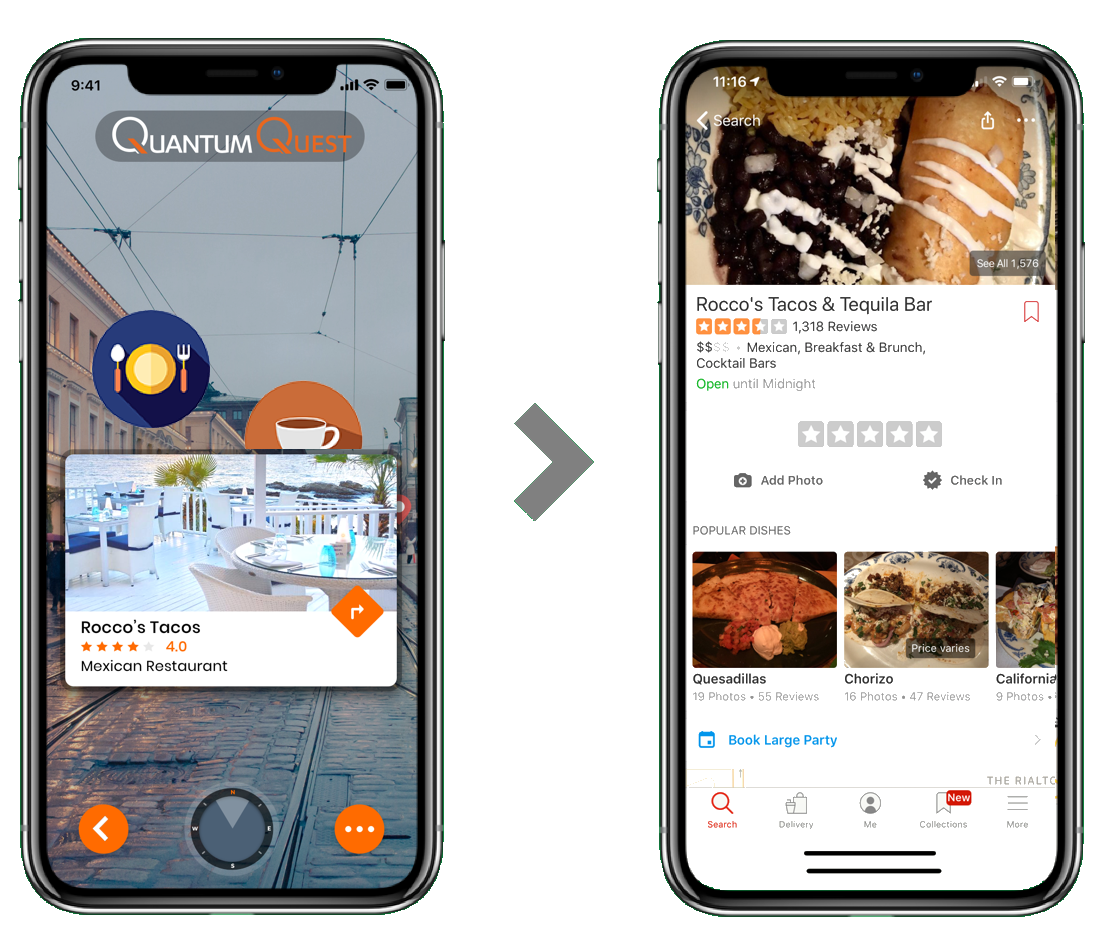 Quantum Quest early MVP Screenshots
While Kony Quantum is the next-level Digital Experience Development Platform (DXDP), we think the proof is in the use. Quantum Quest was delivered in literally days, and it was developed seamlessly across essentially a pop-up team with different skill sets. Designers were able to express their designs as functional code. A back-end services developer quickly ingested multiple Google services and created an omni-channel digital-ready API, and a front-end developer put it all together, complete with Augmented Reality capabilities.
At Kony, it's not just about low-code, it's about taking that low-code solution anywhere you need to go!
Want to get a look at how Quantum Quest was built? Join us on April 18, 2019 for a live webinar where I'll walk you through the making Quantum Quest!
---
---
Latest posts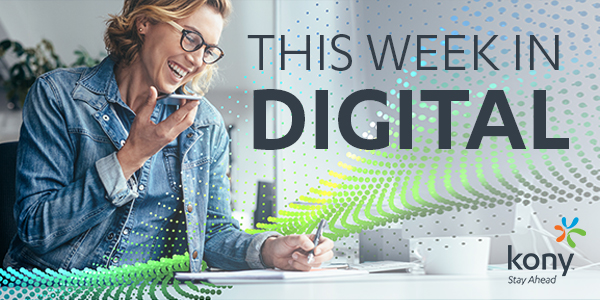 October 25, 2019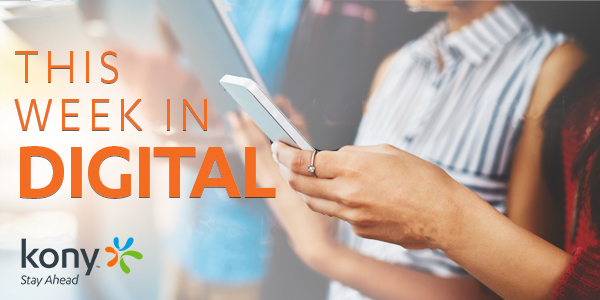 October 18, 2019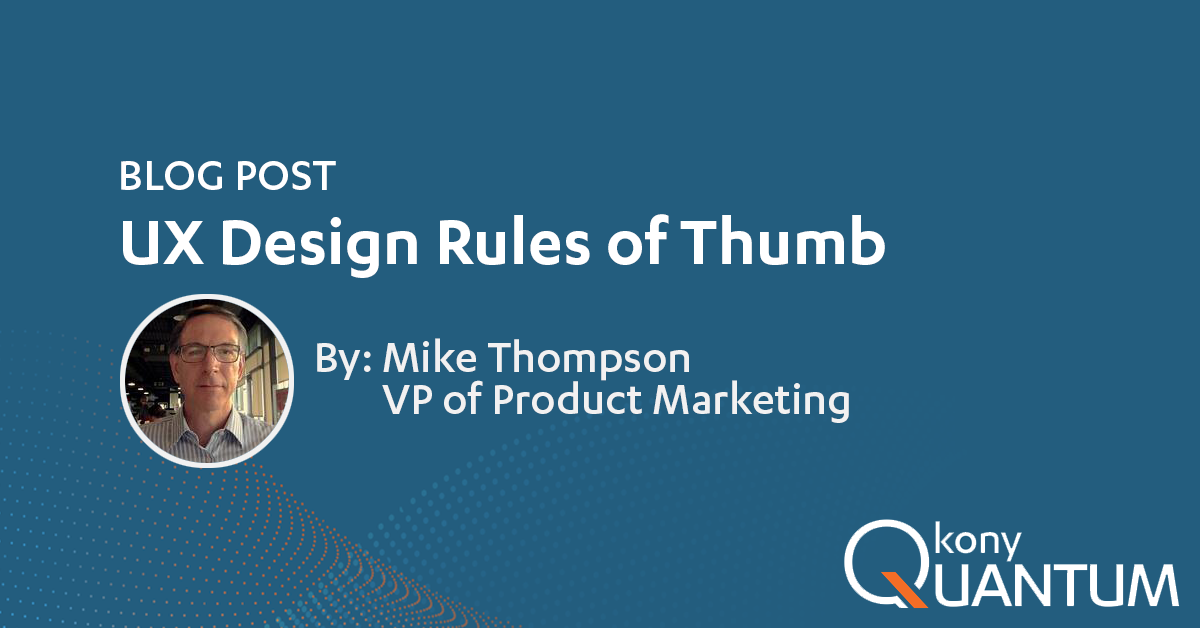 October 10, 2019