Even though summer vacation season is in full swing here in the States, the world of mobile and apps hasn't gone on vacation. So, kick back with a cold drink and catch up on everything you might have missed over the past couple of weeks in mobile and apps.
Enjoy!
Kony named a Gartner Magic Quadrant Leader for the fifth year in a row
ICYMI, Gartner released its annual Magic Quadrant for Mobile App Development Platforms report, and Kony was named a leader for the fifth year in a row.
We're watching videos on our phones more than ever by Aloysius Low – CNET News.com, June 15, 2017
A record high of 57 percent of video plays worldwide in the first quarter of 2017 were on phones, report shows.
Messaging startup Slack said to draw interest from Amazon: Bloomberg via Reuters, June 15, 2017
Slack Technologies Inc, a corporate messaging and collaboration software startup, has received inquiries about a potential takeover from technology companies including Amazon.com Inc , Bloomberg reported.
Netflix has more American subscribers than cable TV by Jon Fingas – Engadget, June 15, 2017
If it wasn't already clear that Netflix has become a mainstay of the American media landscape, it is now. A combination of official data with Leichtman Research estimates shows that, as of the first quarter of 2017, there are more Netflix subscribers in the US (50.85 million) than there are customers for major cable TV networks (48.61 million).
Facebook rolls out the GIF button for comments to all users by Catherine Shu – TechCrunch, June 15, 2017
Reply threads on Facebook are about to get a lot more animated. To mark the 30th anniversary of the GIF format, all users will get the new GIF comment button that Facebook began testing three months ago.
News and announcements from the American Diabetes Association conference by Brian Dolan – mobihealthnews, June 13, 2017
Diabetes management is a focus area for a number of digital health companies, and increasingly large medical device companies like Medtronic and Dexcom are turning to smartphone apps and connected devices for their consumer offerings.
Apple legalizes and taxes in-app tipping for content creators by Josh Constine – TechCrunch, June 9, 2017
Apple's newly published update to its App Store policies officially designates voluntary tipping via virtual currency as in-app purchases that Apple taxes 30 percent. By taking tipping out of the grey area, more app developers might institute digital tip jars as an alternative way to get creators paid without having to offer ad revenue sharing.
Tech toys are helping kids learn to code at an early age by Tara Flanigan – Mashable, June 13, 2017
In an effort to teach children the basics of coding from a young age, the toy market has been flooded with robots and wearables that allow users to practice programming commands.
Internet of Things (IoT) Security Market Worth 29.02 Billion USD by 2022 via MarketWatch, June 14, 2017
New research report shows that the market is expected to grow from USD 6.62 Billion in 2017 to USD 29.02 Billion by 2022, at a Compound Annual Growth Rate (CAGR) of 34.4%.
Why are so many customers still afraid of mobile banking? By Penny Crosman – American Banker, June 12, 2017
Consumers who use mobile banking and card apps are happy with them and even prefer them over any other channel banks offer. That's good news for bankers.
mHealth Apps, Patient Coaching Improve Weight Loss, Heart Health by Thomas Beaton – mHealthIntelligence, June 14, 2017
A combination of mHealth apps and patient coaching can improve weight loss, heart health, and other patient conditions.
Digital biomarkers are the new 'digital divide' for the mental health app industry by Evan Sweeney – FierceHealthcare, June 13, 2017
Smartphones and health apps are emerging as a new and potentially beneficial resource for those with mental health conditions. But so far, little is understood about how that data can guide treatment.
Move over digital health, cutting-edge hospitals are prepping for digital medicine instead by Tom Sullivan – HealthcareITNews, June 12, 2017
Mount Sinai has a "little big data group," LifeBridge and Thomas Jefferson also foster clinical innovation teams, and they all say experimentation, evidence, rigor and risk are needed to succeed.
Fostering Medical Innovation: A Plan for Digital Health Devices by Scott Gottlieb, M.D. – FDA.gov, June 15, 2017
It is incumbent upon FDA to ensure that we have the right policies in place to promote and encourage safe and effective innovation that can benefit consumers, and adopt regulatory approaches to enable the efficient development of these technologies.
Survey Finds Ease of Use Top Consumer Priority for Banking Apps via ABA Banking Journal, June 14, 2017
Ease of use and navigation is the most important element for bank and credit card mobile app users, according to a J.D. Power study of consumer satisfaction.
Mobile app developers: Make sure your back end is covered by Fahmida Y. Rashid – CSO, June 12, 2017
Developers need to make sure they are baking security into the application code and protecting how their apps handle data, but as the so-called HospitalGown security issue shows, they also need to know how the back-end servers and data stores are being configured.
More than 5B people use mobile devices via GSMArena, June 15, 2017
We Are Social and Hootsuite compiled a report on digital usage across the globe and revealed that 67%, or 5 billion people, are using a mobile device of some sort.
Here's why mobile app development needs to speed up by Dan Steiner – CIO, June 23, 2017
Why can't mobile app development keep up with its rapid growth?
IDC projects wearables market to grow 20 percent in 2017 by Heather Mack – mobihealthnews, June 22, 2017
For all the debate over the staying power of wearables – with some writing them off as a fad inevitably headed towards obsolescence like countless other types of consumer technology – the market doesn't seem to line up with those concerns.
US Copyright Office recommends sweeping, welcome changes to America's DRM laws by Cory Doctorow – BoingBoing, June 23, 2017
A new report from the US Copyright Office on Section 1201 of the Digital Millennium Copyright Act – a controversial law that bans breaking DRM, even for legitimate purposes – calls for sweeping, welcome changes to the DMCA.
Beyond Gaming: 13 Industries AR/VR Is Poised to Transform via CB Insights, June 23, 2017
From real estate to the military to healthcare, startups are developing AR/VR applications across industries.
7 reasons to switch to microservices — and 5 reasons you might not succeed by Adam Bertram – CIO Magazine, June 20, 2017
Using a microservices approach to application development can improve resilience and expedite your time to market, but breaking apps into fine-grained services offers complications. Here's what to expect.
Why banks must have an omnichannel digital strategy by Marco Antonio Cavallo – CIO, June 21, 2017
Digital has become the pulse of banking customers' interactions, and it continues to influence their behavior and needs, but with almost half of banking consumers using only digital channels for their transactions, expectations are outpacing experiences at most organizations. Are banks and financial institutions ready for the rise of the digital-only consumers?
The 2017 SD Times 100: 'Best in Show' in Software Development via SD Times
Kony named Best in Show for User Experience
---
---
Latest posts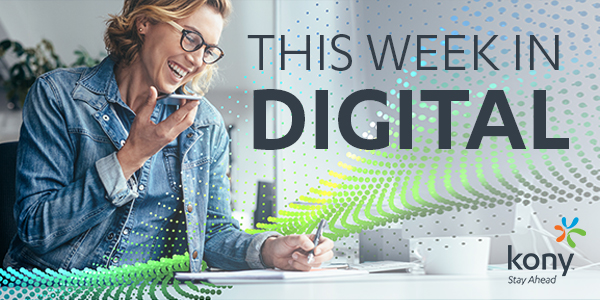 October 25, 2019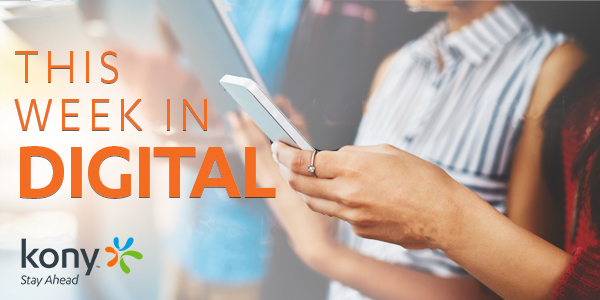 October 18, 2019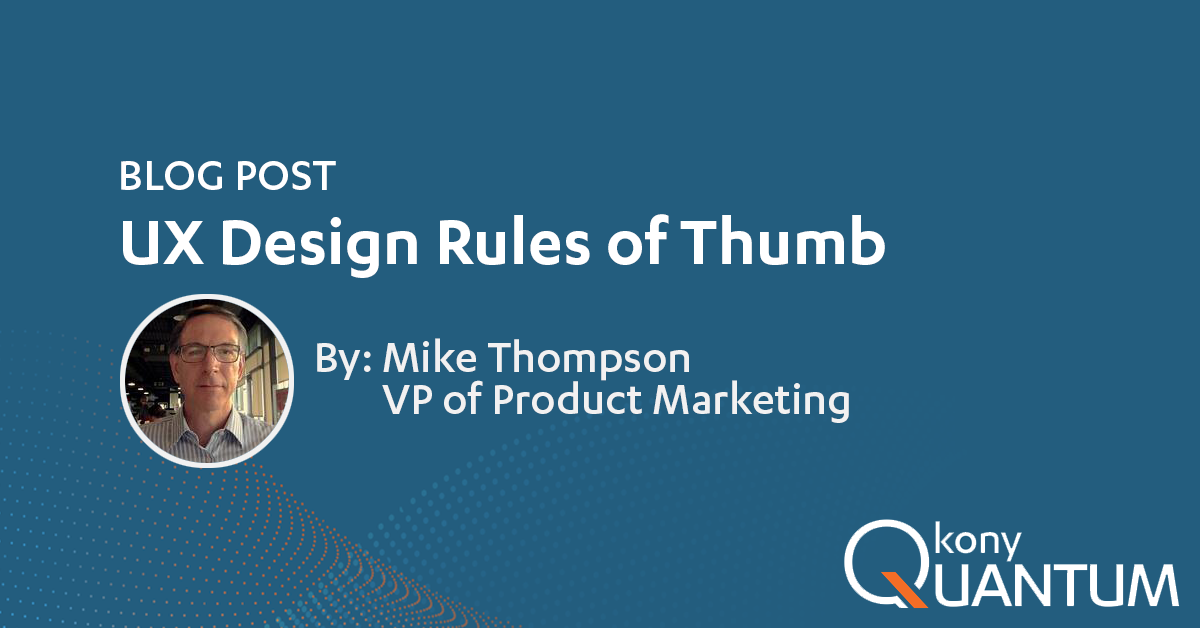 October 10, 2019