Last week, Kony unveiled our Next-Generation Digital Banking solution to the public. Starting in the spring of 2018, we will release our next-gen digital banking platform and suite of apps, which will help banks and credit unions cost effectively deliver seamless customer-first experiences across all of their banking services and channels. We've been working hard to deliver on this promise.
In the last ten years, a tectonic shift has impacted the banking sector. With the advent of new digital technology breakthroughs, the idea of banking anywhere, anytime, through any device is becoming a common expectation of consumers. In fact, for routine transactions, digital and mobile banking offerings have become every bit as important as bank tellers.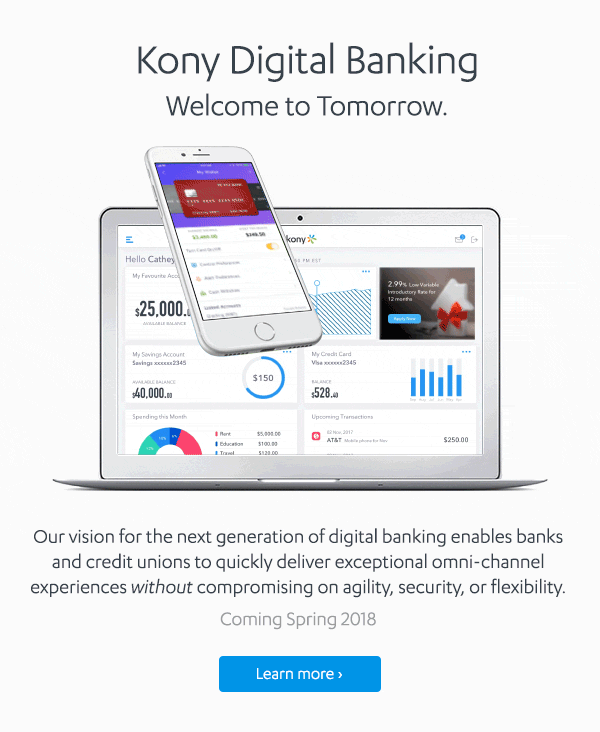 Contrary to popular belief, the expectation of digital banking services is not solely coming from millennials; it's also coming from Baby Boomers and Gen Xers. In essence, there are fewer customers standing in line to see bank tellers and more customers transacting from their desktops and mobile devices. Gone are the days of branch-only banking.
As we work alongside our many credit union and banking customers, we've noticed a common theme: many of them started the transformation later than they would have liked because they were saddled with outdated, siloed banking systems. Many initially followed the path of least resistance— either by purchasing a one-size-fits-all mobile app from their legacy core banking provider or relying on their in-house IT department.
As they migrated their existing system to mobile, they were forced to adopt an "inside-out" or "system-first" approach that centered around the capabilities of their current systems. This created a disjointed—and frustrating—customer experience, and the customers weren't the only ones who were frustrated. Banks and credit unions themselves (and the teams of people who worked hard to make the transition) were as well.
According to a recent survey of banking executives by Wakefield Research, an astonishingly high rate of financial institutions tried— and abandoned—their mobile strategy due to the challenges associated with creating and maintaining the app.
Kony's focus is on delivering the ideal customer journey—and bridging physical and digital channels—without being constrained by outdated technology or siloed systems. Kony starts with the customer first and then works outward. Our platform seamlessly integrates with current core banking systems to reliably and securely deliver a consistent banking experience across all channels. Customers can conveniently and continuously bank anywhere, anytime, on any device for any banking service. Kony offers a number of business unit solutions including retail banking, loans, business banking, and more.
As our CEO Tom Hogan said in an interview on BIGcast's C-Suite Edition: Kony is committed to being the standard for digital banking.
In my next post, I'll go into more detail about Kony's Next-Generation Digital Banking Platform and tell you about our unique approach to delivering a suite of apps.
---
---
Latest posts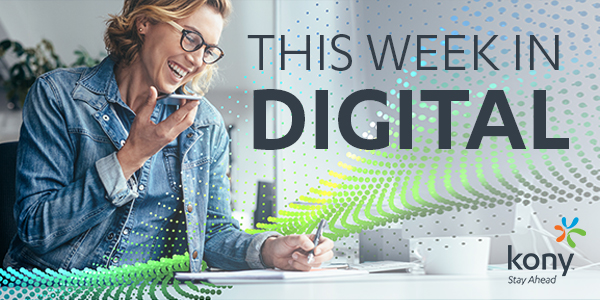 October 25, 2019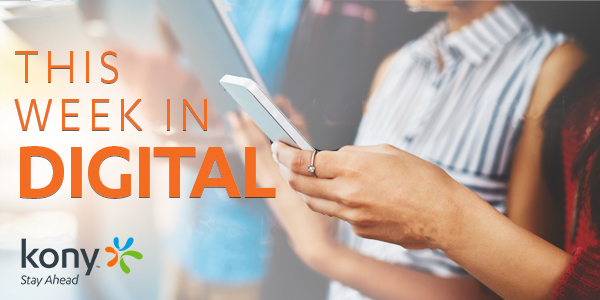 October 18, 2019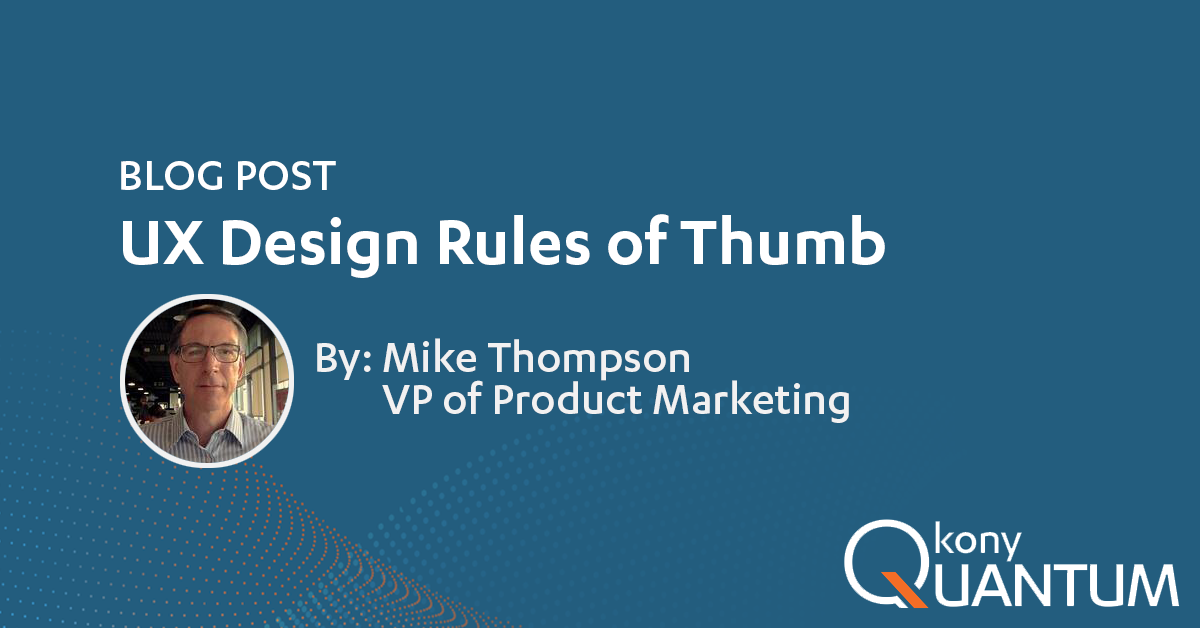 October 10, 2019