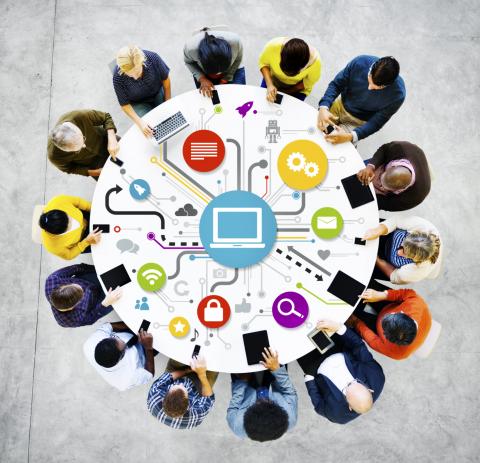 Streamlined connections for more connected users
Mobile apps are meaningless without the data, processes, and systems that connect users with the information they need. But building those connections can be a challenge. As much as 50% of an app's development time is spent on back-end integrations, slowing down time to market and cannibalizing developers' time, and those integrations don't always work the way they should.
Enter mobile backend-as-a-service, or simply MBaaS. Working as a pre-built, cloud-hosted infrastructure, MBaaS provides a turn-key solution for back-end integrations via service APIs. It streamlines the app's essential plumbing, giving developers more time to focus on truly differentiating experiences.
Explore Kony Fabric
The open foundation for optimized app development
As a leading MBaaS solution, Kony Fabric addresses a wide range of enterprise mobility requirements, from identity management to analytics, service orchestration to security. Its key components include:
Open SDKs

Mobile backend services

Cloud foundation services

App services