Field Service Solutions for Utilities
Mobilize your utility workforce
Kony's Field Service Solution for Utilities addresses asset management, plant maintenance and other use cases through real-time incident reporting, work order execution and management and project planning in an integrated suite of apps.
Request more info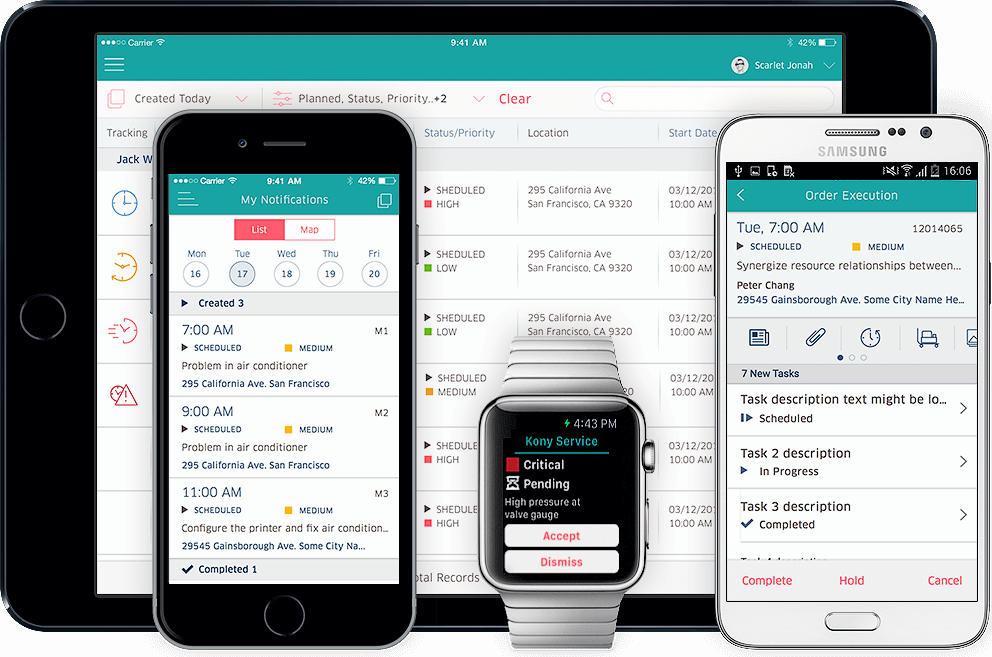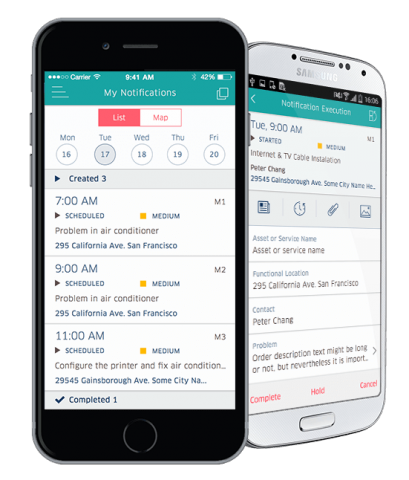 Incident Reporting
Create a better service experience and efficient notification process
Utility technicians, contractors and customers can create and manage their own service requests
Proactively raise notifications and alerts of problems or issues
Interface with IoT
Work Order Execution and Management
Execute work orders and tasks in the field such as maintenance or inspection/measurements checklists and inventory management
Easy management of notifications assigned to technicians
Visualize work orders and tasks in list or map
Fast identification and response to prioritized and scheduled tasks
Check history, create notes and capture photos of work
Ensure available parts & material to mitigate service delays
Enhanced and efficient control of time & materials
Check inventory in real-time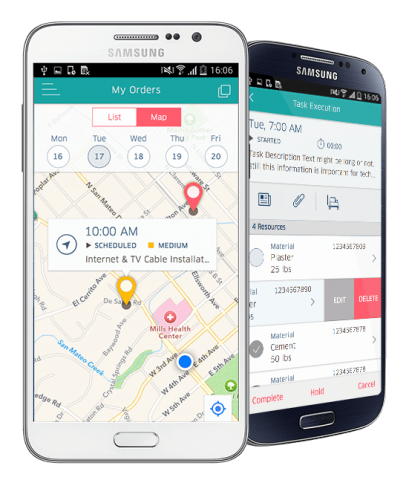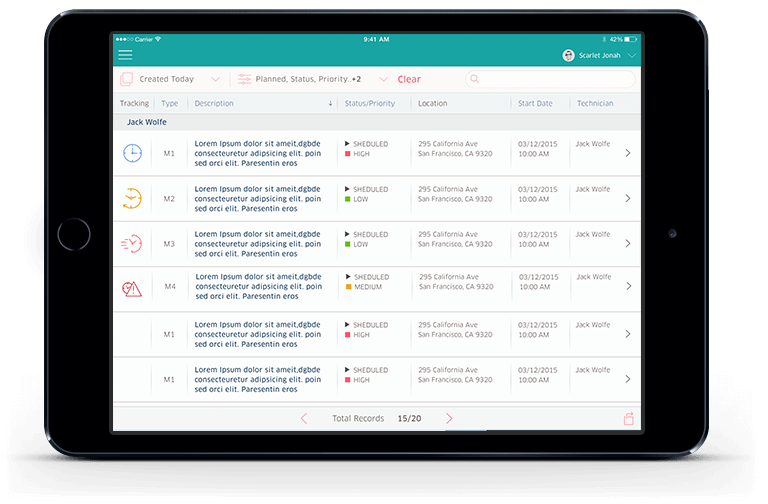 Project Planning
Plan and schedule work, allocate resources and track progress
Easily create work orders, tasks and inspection requests
Smart allocation of resources such as personnel, materials required and equipment
Native integration with maps and geolocation capabilities
Enables real-time contextual collaboration between technicians and back office
Energy & Utility Use Cases
Site Maintenance/Site Audit
Maintenance Technicians
Schedule site visits, record inspection details, capture orders for replacements or repairs and update inspection data
Enterprise Asset Management (Includes IoT) Service Providers
Manage the details of assets that have been installed on multiple sites, complete with their job history.
View manufacturer, serial numbers, location, purchase, and warranty details of assets.
Move assets between sites with movement auditing.
Manage replacement due schedules of assets.
Manage assets via Internet of Things (IoT) technology by capturing asset details via Bluetooth, and utilize the ability to operate the asset on the network

Link assets to specific jobs.
Work Order Management
Field Technicians
Enables field service technicians to:
Lookup daily tasks/jobs
Track daily tasks/jobs
Update logs
Record work order details
Information and metadata are sent to the back-end system for convenience at the enterprise-level.
Energy Use
Consumers
From energy usage monitoring, set thresholds and alerts, manage billing, plans, and payments. Improve the ability to track and keep facilities up and running more efficiently.
Catalogs & Manuals
Marketing Team, Sales Executives
Features interactive demos, videos, catalogs and manuals for various plans and services including pricing.
Safety & Procedures
Employees, Service Providers
Manage safety procedures, manuals, inspection forms, compliance policies, etc. to ensure employee safety.
Customer Management
Service Providers
Enables service providers to view jobs, invoices, and equipment under contract with predictive analysis
IoT Apps
Consumers (Home Owners)
Control air conditioning, heating, appliances, lights, and even entertainment. Allows consumers to control energy at home from work, on vacation, or half a world away.
Lead Capture
Sales Executives, Field Technicians
Ability to capture leads, generate quotes, and create proposals on the spot
Utility Resources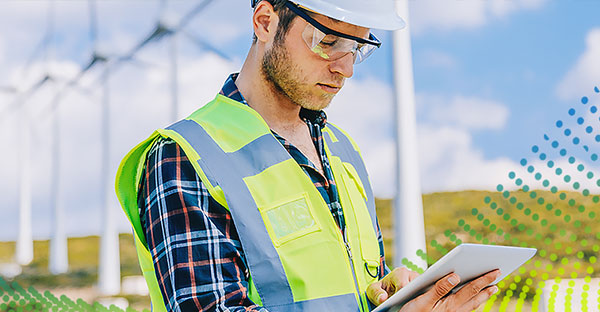 Datasheet: Kony Utility Solutions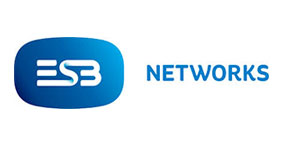 ESB Networks (ESBN)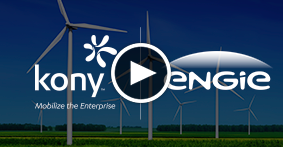 Video: Kony helps Engie Launch Digital Factory