Deliver brilliant digital experiences across channels
Digital applications and more
Connect customers, engage employees, streamline operations, or create a competitive advantage. Whether you're looking for a mobile app, web-based tools, or a combination of both, Kony has the real-world business experience to deliver the cross-platform app development solution that drives your digital transformation and exceed all of your expectations.
Up and running fast
From concept, to prototype, and launch, getting secure, integrated business applications live has never been easier. Want to outsource app development? AppVantage quickly delivers a beautiful, completed app ready for users. Have an existing team? Let them work their magic with Quantum.
Reliable and Secure
Only Kony delivers automated, best-in-class app security. Phone, tablet, responsive web, and desktop come standard with unrivaled end-to-end protection and adherance to the industry's most stringent compliance standards.
True industry leadership
Only Kony has been named by Gartner as a Mobile App Development Platforms (Gartner MADP) leader – for six years in a row. And the kudos don't end there. Forrester, IDC, 451 Research, and others also recognize Kony as an industry leader.
The trusted digital transformation partner
Every day businesses like yours realize their goals with Kony. But don't take our word for it – take theirs. Check out our extensive case study library to learn more.
Start planning your journey
Ready to start your digital transformation? The best outcomes start with a solid application development strategy. Our cross-platform app experience with tens of thousands of clients has given us unique insights into the best practices that really work. For a quick look at some of those best practices, check out Kony's 5 Steps to Planning Your Mobile App.
See how Kony helps business leaders drive more business with connected experiences
"Kony is a market-leading group that wasn't an obvious pick for us, but through our scan they really popped as somebody who's going to differentiate."
"We see Kony being in a great position to enable us to develop apps for our KMC Commander solution to revolutionize the building automation space."
"What we know is pianos. We looked for a mobile developer that would work with us, and Kony was the only solution that would take our idea and make it come to life."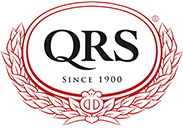 Resources